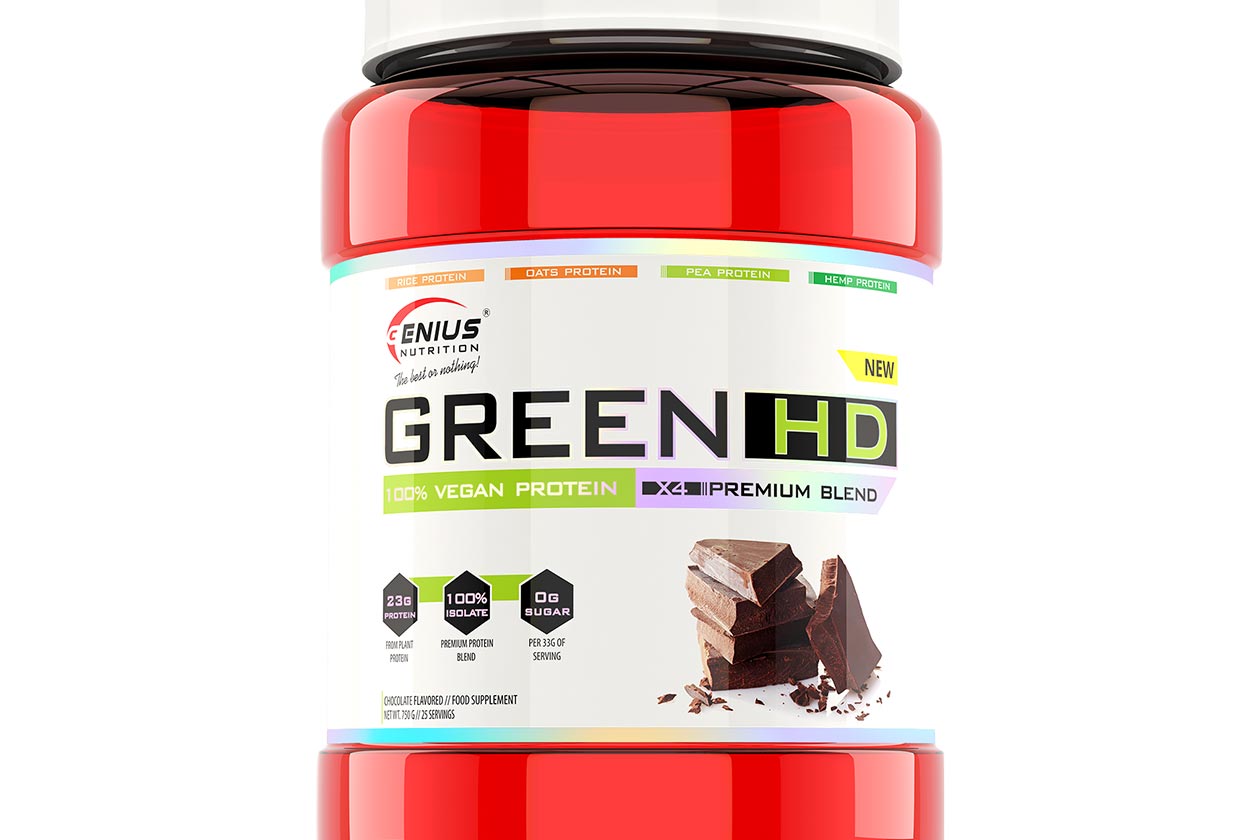 The European company Genius Nutrition has added an all-new vegan-friendly protein powder to its already very large lineup this week called Green HD. While it does feature a blend of plant-based protein sources, the combination includes some slightly more uncommon ingredients.
Genius Nutrition's Green HD packs a total of four different vegan-friendly protein sources including the usual pea protein and rice protein. The supplement's not so common sources are hemp and oats protein, with oats being something more typically used as a carbohydrate source.
A full serving of Green HD provides 23.4g of protein, 2.3g of carbohydrates, zero sugar, 2.8g of fat (400mg saturated), 1.6g of fiber, and a total of 132 calories. The product is currently only available in the one 25 serving tub size and the one Chocolate flavor option.