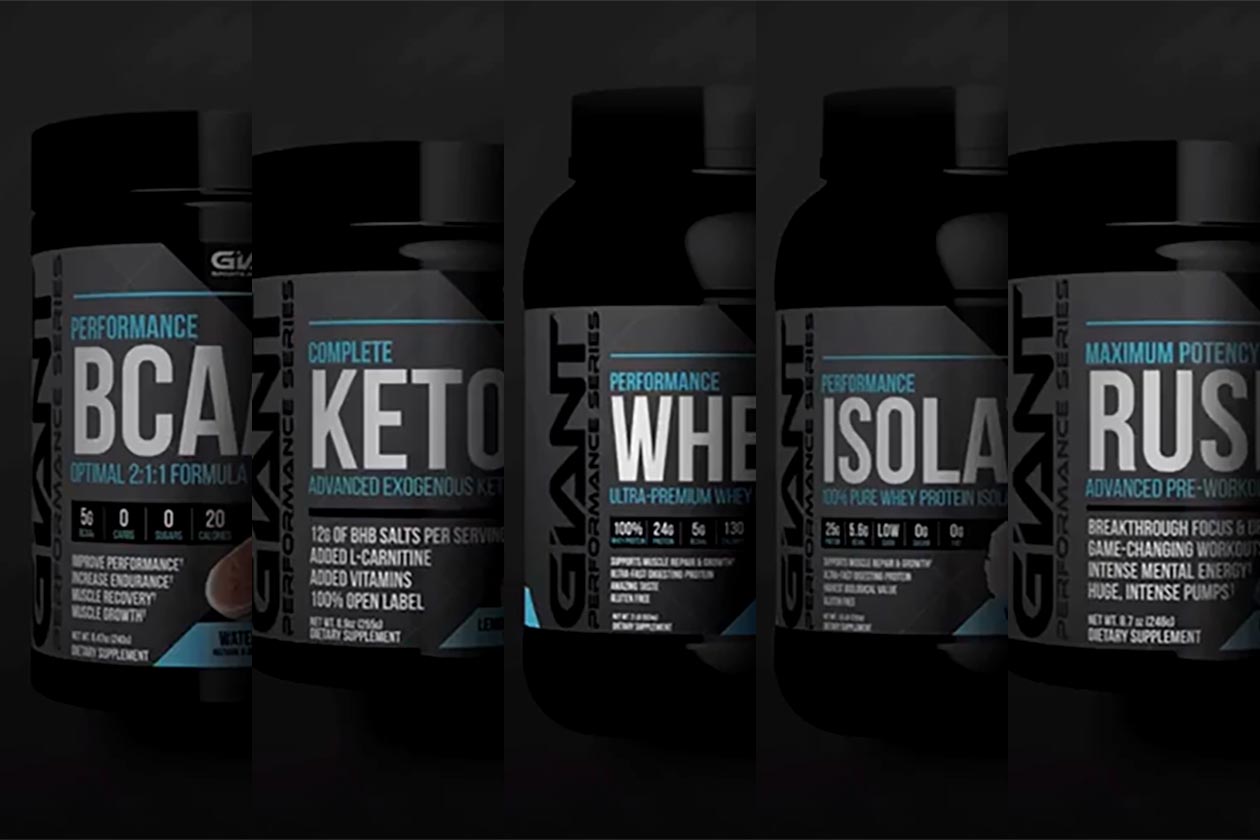 A quick teaser clip has been released for Giant Sports relating to what looks to be a whole bunch of supplements it has coming soon. The teaser doesn't really come with any explanation or description of what it contains, just shots of five products that have yet to release.
The supplements we see in Giant Sports teaser include two protein products with a whey isolate protein powder and a regular whey protein. There is also an amino formula with 5g of 2:1:1 ratio BCAAs, a ketone supplement packing 12g of goBHB ketones, and a pre-workout promoting focus, drive, and pumps.
There are a couple of other things we noticed with each of the previewed Giant Sports products including that they all have the same black and blue branding. They also feature the label "Giant Performance Series", suggesting that all of the supplements might be from a new series Giant plans on launching.
Hopefully, we'll get more information on what the Giant Performance Series is all about very soon, although as mentioned it does look like an entirely new line from the brand. Be sure to stay tuned here at Stack3d for updates as we'll be sharing them as soon as they become available.