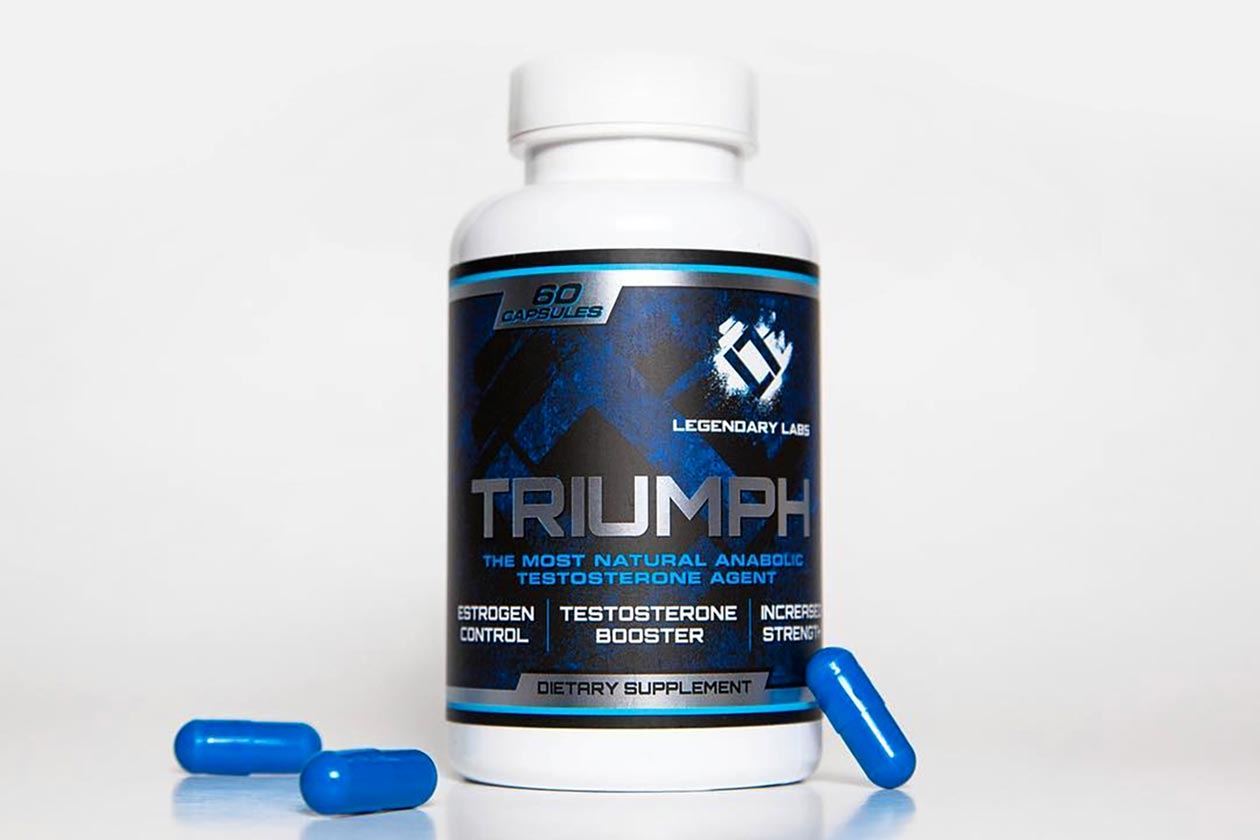 Fans of the hardcore supplement company Legendary Labs, can now get a testosterone boosting product from their favorite brand. This week Legendary Labs has released a formula named Triumph that confidently promotes itself as the "most natural anabolic testosterone agent".
Legendary Labs Triumph comes packed with four transparently dosed ingredients that the brand says have been hand selected and are all high-quality. The combination aims to help accelerate endurance, keep you lean and vascular, increase strength, and rejuvenate natural testosterone levels.
The four features Legendary Labs has squeezed into Triumph's single capsule serving are 150mg of epicatechin, 50mg of laxogenin, and 25mg of arimistane. The one other ingredient is the supplement's primary testosterone enhancer fadogia agrestis dosed at 300mg per serving, which the brand says has been shown in studies to boost libido as well as testosterone.
You can now grab Triumph directly from Legendary Labs' online store for the rather high price of $84.99 for a full 30 day's supply. With Black Friday right around the corner, you might want to wait until then to pick up the product, although we don't know for sure if the brand has anything planned.