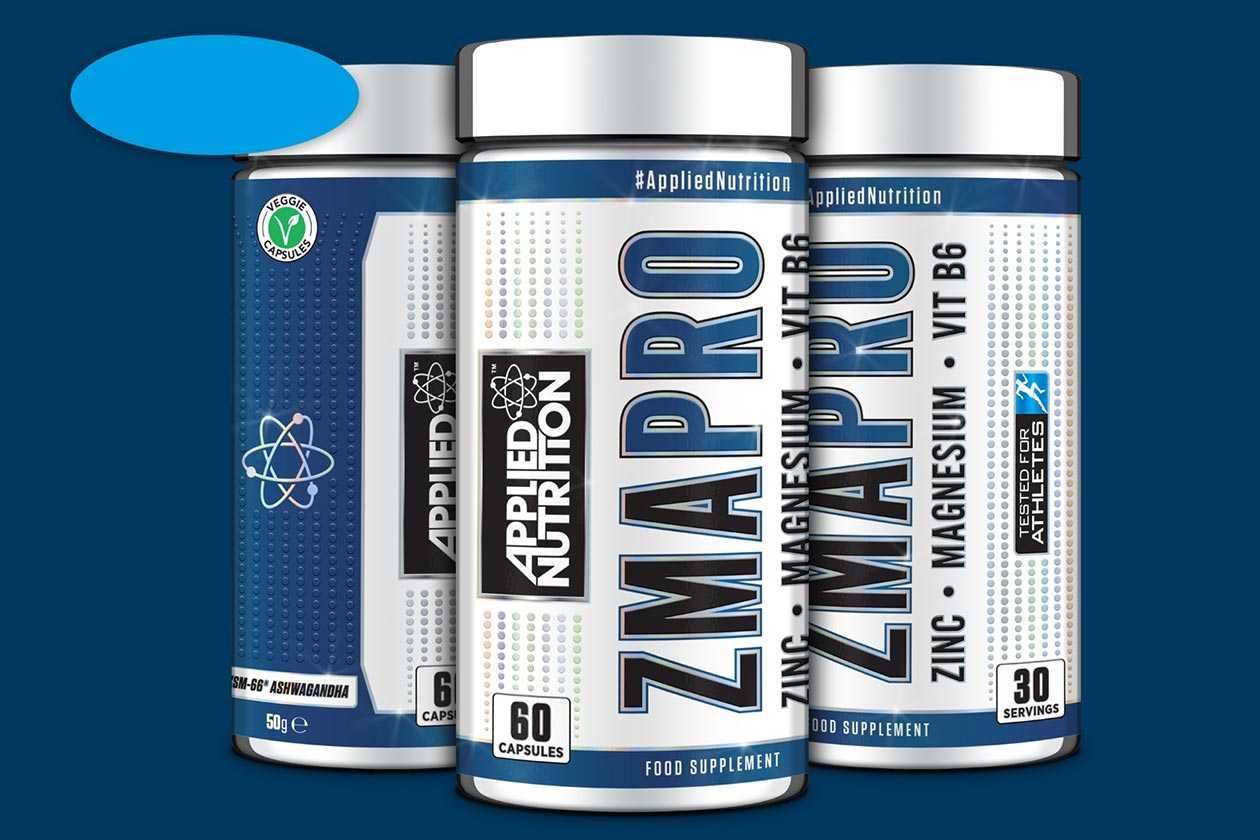 Over in the UK, Applied Nutrition has released a new ZMA based supplement named ZMA Pro. Unlike most of the ZMA formulas we see however, the product's title ingredient isn't the only thing the brand has packed into this one, as it also features a couple of other ingredients.
Applied Nutrition's ZMA Pro does, of course, include ZMA with the typical mix of 30mg of zinc, 450mg of magnesium, and 10.5mg of vitamin B6. As mentioned, there are other ingredients in the supplement with 200mg of KSM-66 ashwagandha and 45mg of AstraGin to help with absorption.
ZMA Pro is now available in the UK as well as in Europe through Applied Nutrition's major supplement distributor, Prometeus. You can purchase the ZMA powered product directly from the brand through its website appliednutrition.uk at a price of £29.99 (37.70 USD).