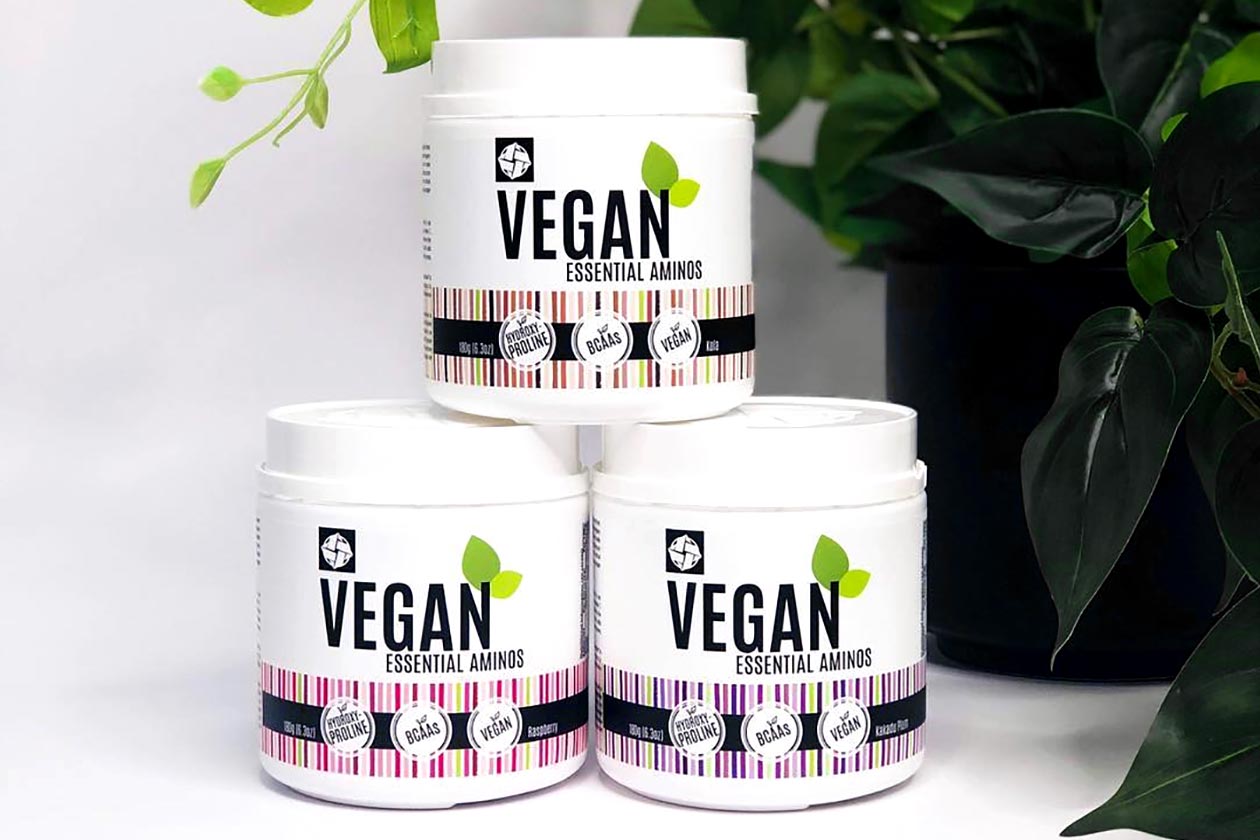 ATP Science has introduced yet another entirely new supplement quickly following the reveal and release of its fourth pillar of health formula, Aurum Oil. The latest from the Australian brand is a rather unique, vegan-friendly, essential amino product which is appropriately titled Vegan Essential Aminos.
As per its name, the upcoming ATP Science supplement features all nine essential amino acids, including all three BCAAs. Vegan Essential Aminos also comes with added hydroxyproline — a primary component of collagen that is almost completely absent in plant-based foods — and AstraGin to help with the absorption of everything.
Currently, we don't know the exact ingredients and doses in Vegan Essential Aminos, as ATP Science has yet to share its facts panel or list of ingredients. All we can confirm is that it features all nine EAAs, the extra ingredients mentioned above, a vegan-friendly formula, and it's coming in three flavors with Kola, Raspberry, and Kakadu Plum.