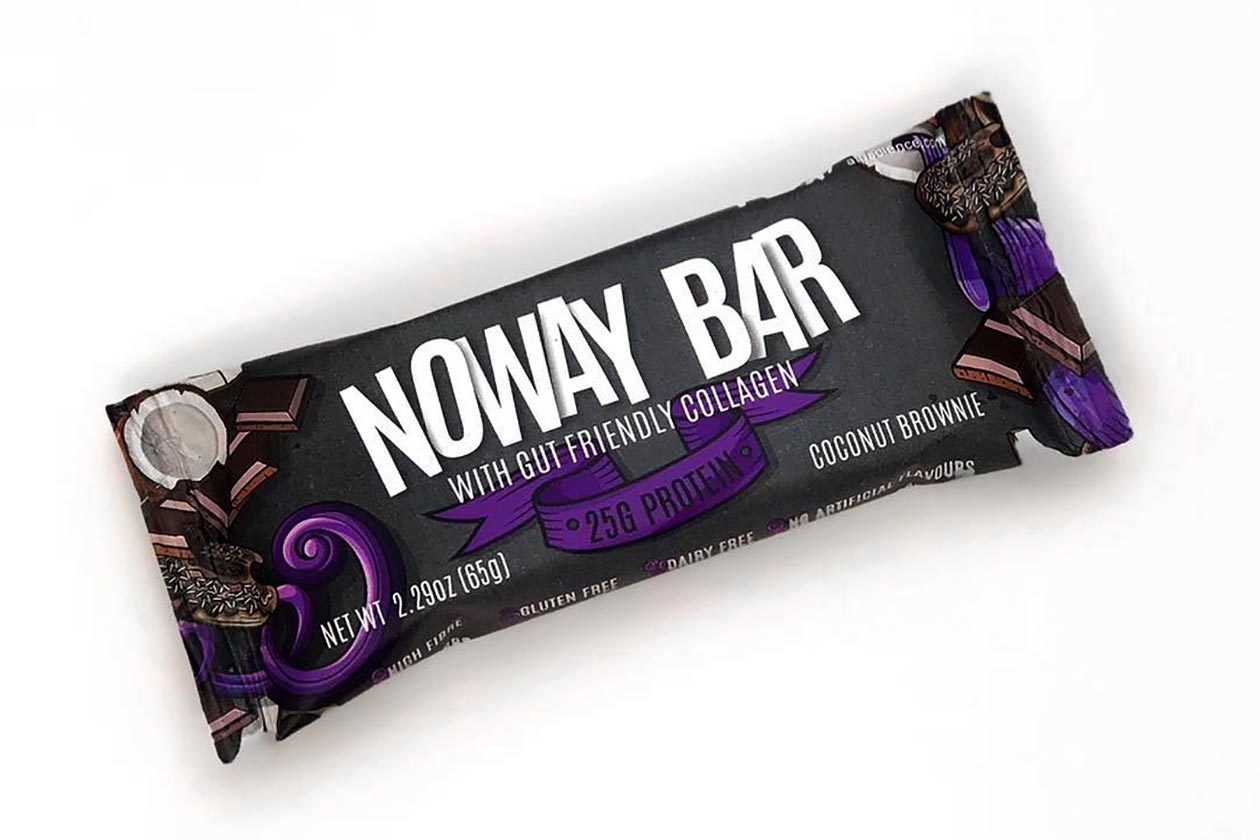 Back in September, the Australian brand ATP Science announced that it's launching some sort of high protein snack. The brand didn't reveal or release any other details, although it did tease the product with the intriguing line "who wants something nice that feels naughty?"
This week ATP Science has finally shared more details on the topic of its upcoming protein bar which will be titled the Noway Bar, similar to its Noway Protein powder. What we know about the product so far is that it features collagen as a protein source and is free of gluten, dairy, and artificial flavors.
An entire 65g, ATP Science Noway Bar will provide a larger than normal 25g of protein with none of its other macros revealed just yet. The only other piece of information we have to share is confirmation of one of the protein bar's flavors with the relatively creative recipe, Coconut Brownie.