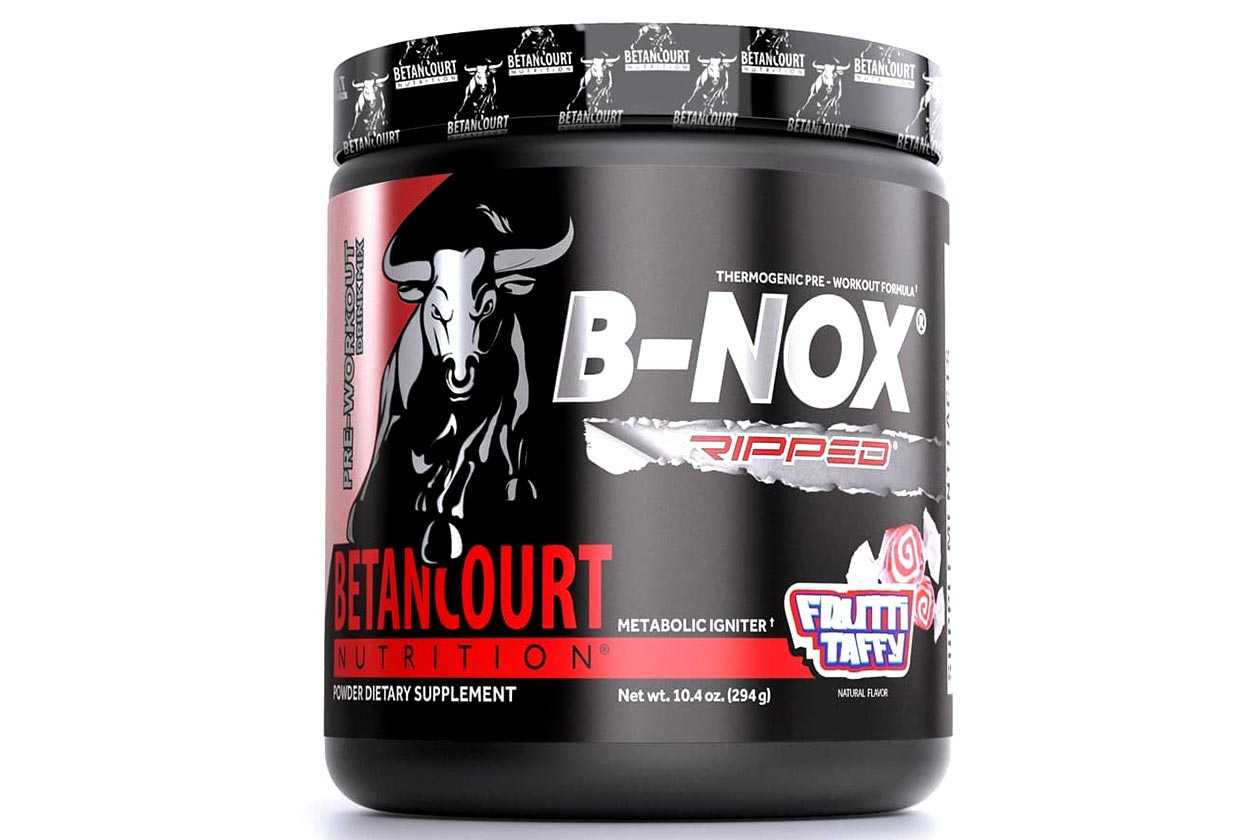 Betancourt Nutrition has introduced a weight loss spin-off of its long-running pre-workout supplement B-NOX this month, similar to how Cellucor did C4 Ripped and EVL with ENGN Shred. The new product is appropriately named B-NOX Ripped which features a combination of ingredients to deliver pre-workout energy and intensity along with fat loss support.
The majority of ingredients in Betancourt Nutrition's new B-NOX Ripped come wrapped in non-transparent, proprietary blends, three of them to be exact. The first blend features beta-alanine, citrulline, theobromine, histidine, and glycine for a combined 2.9g per serving, which is relatively light seeing as there are supplements with more than 2.9g of just beta-alanine or citrulline.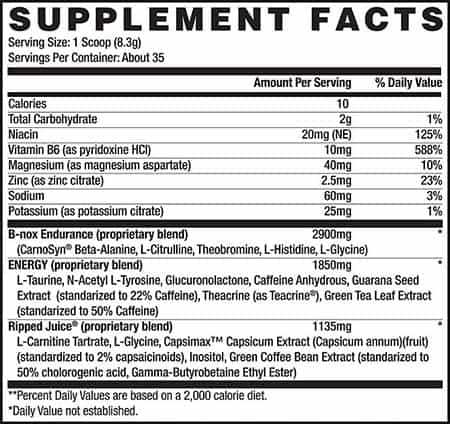 The other two blends in Betancourt Nutrition's B-NOX Ripped include a 1.85g energy blend made up of taurine, n-acetyl-l-tyrosine, glucuronolactone, caffeine, guarana, green tea, and TeaCrine. Last but not least is the product's 1.135g Ripped Juice blend featuring carnitine tartrate, glycine (also in the first blend), Capsimax capsicum, inositol, and green coffee bean.
Fans of Betancourt Nutrition and those interested in its new hybrid B-NOX Ripped, can now grab the product from the supplement retailer, the Vitamin Shoppe. The store is actually running a sale on Betancourt at the moment which drops the pre-workout to $26.99 with three 35 serving flavors to choose from in Tropical Paradise, Bombsicle, and Frutti Taffy.