VPX Sports' Bang Energy Shot is a convenient, liquid shot version of the popular Bang Energy drink that is also the world's 1st carbonated energy shot. It features a similar mix of ingredients as the original drink including Super Creatine, BCAAs, and CoQ10, but comes in a significantly smaller 90ml bottle.
This week we got our hands on the three original Bang Energy shot flavors mostly to see how they taste compared to the drink. Those options are Purple Haze, Peach Mango, and Rainbow Unicorn which is also a flavor that was launched for the Bang Energy drink this year and quickly became one of our favorite options.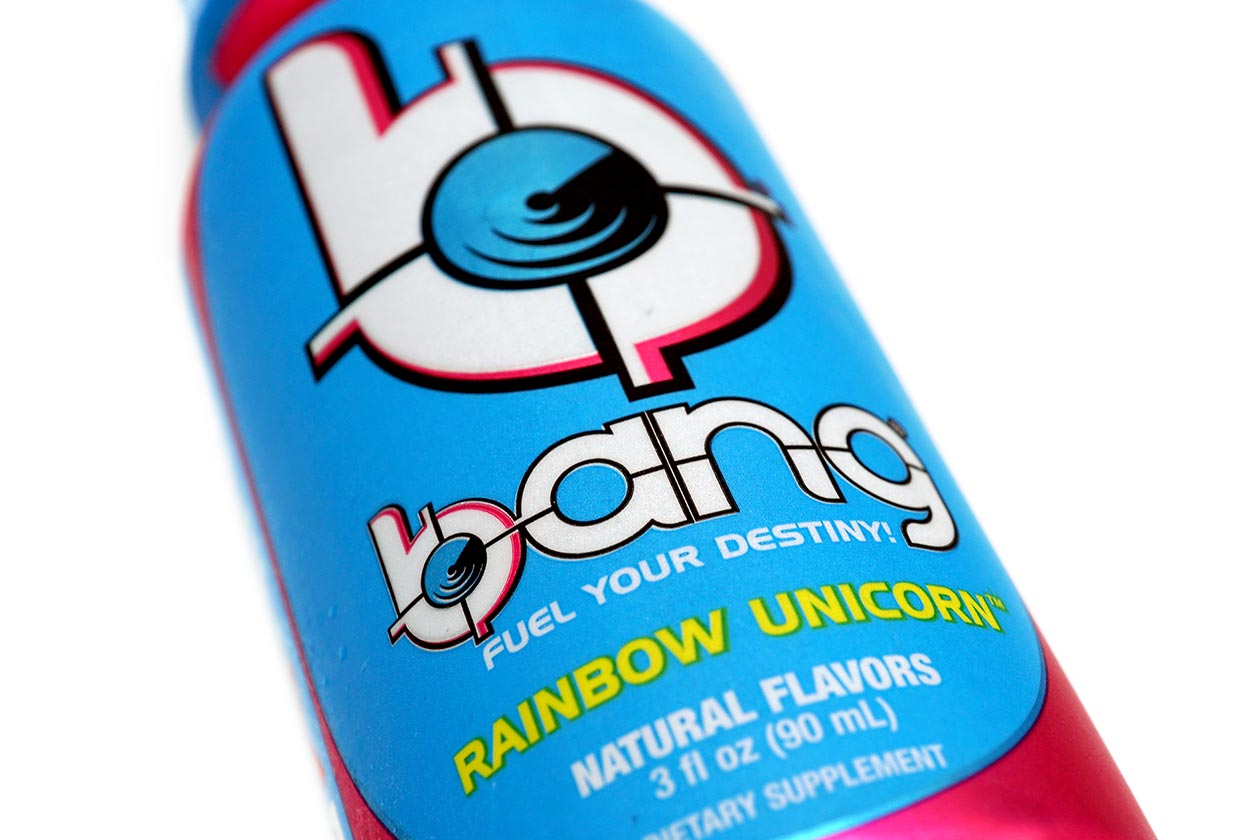 Review
Firstly, the Bang Energy shot does deliver on its promise of being carbonated, although it's not quite as fizzy as the Bang Energy drink or your typical energy drink for that matter. It lets out a light hiss as you crack open the lid with the liquid featuring a soft, compact carbonation that is fitting for the shot's miniature 90ml bottle size.
As for the flavor, there is only one of the three Bang Energy shot options we can say we enjoyed and that is the Peach Mango. It comes through on both of the tastes in its title with a sweet and consistent mix of peach and mango flavors that don't leave behind any kind of disappointing aftertaste.
The Purple Haze and Rainbow Unicorn Bang Energy shots just weren't the same as the Peach Mango for us. While they do hit with a nice amount of sweetness as soon as they enter your mouth, they both tend to leave behind a rather tangy, medicine like aftertaste, especially the Purple Haze flavor.
For those wondering about the effectiveness of the Bang Energy shot, it performs as well as you'd expect. It packs a solid hit of energy which isn't too surprising since each shot has a hefty 300mg of caffeine. While there are other ingredients in the mix, the caffeine-driven energy is the effect that stands out the most.
Summary
The Bang Energy shot is a nice spin-off for VPX Sports and its Bang Energy drink, especially with its unique and world's first carbonation feature. The product is a compact energy shot, so you can drink it down quite fast, however, the taste of it could be better except for the one flavor we did enjoy in Peach Mango.