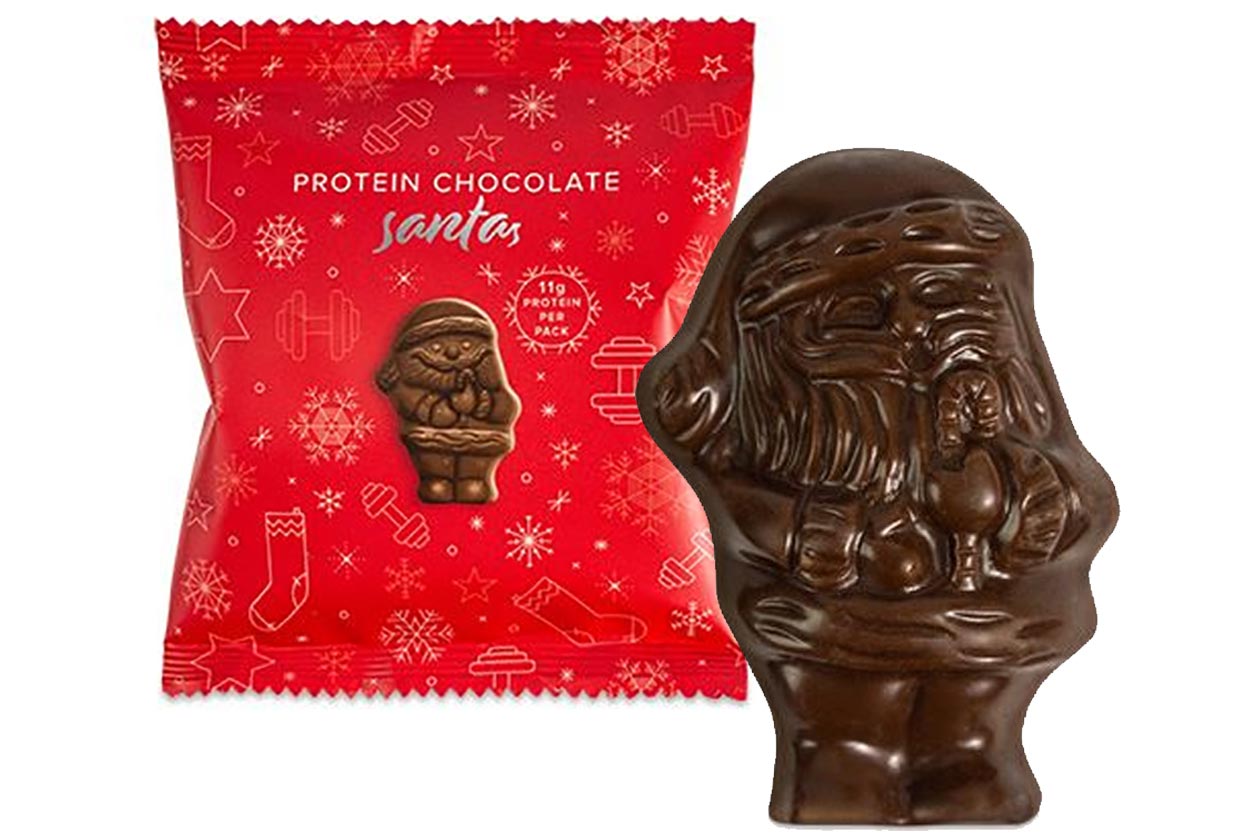 The international supplement company Bulk Powders is showing some holiday spirit this month with the release of a limited edition, Christmas inspired product. The brand's creative item is Protein Chocolate Santas, which is a small bag of protein packed, Santa shaped chocolates.
A full bag of the Bulk Powders protein treat weighs in at 40g and provides a total of 11g of protein from high-quality whey protein isolate. The product's other important macros are 10.6g of carbohydrates with 9.1g of that sugar, 15.3g of fat (9.3g saturated), 1.4g of fiber, and 227 calories.
You can grab the latest from Bulk Powders from its main online store over at bulkpowders.co.uk. The brand sells its Protein Chocolate Santas in single bags with no bulk option at £1.99 (2.54 USD) per bag.