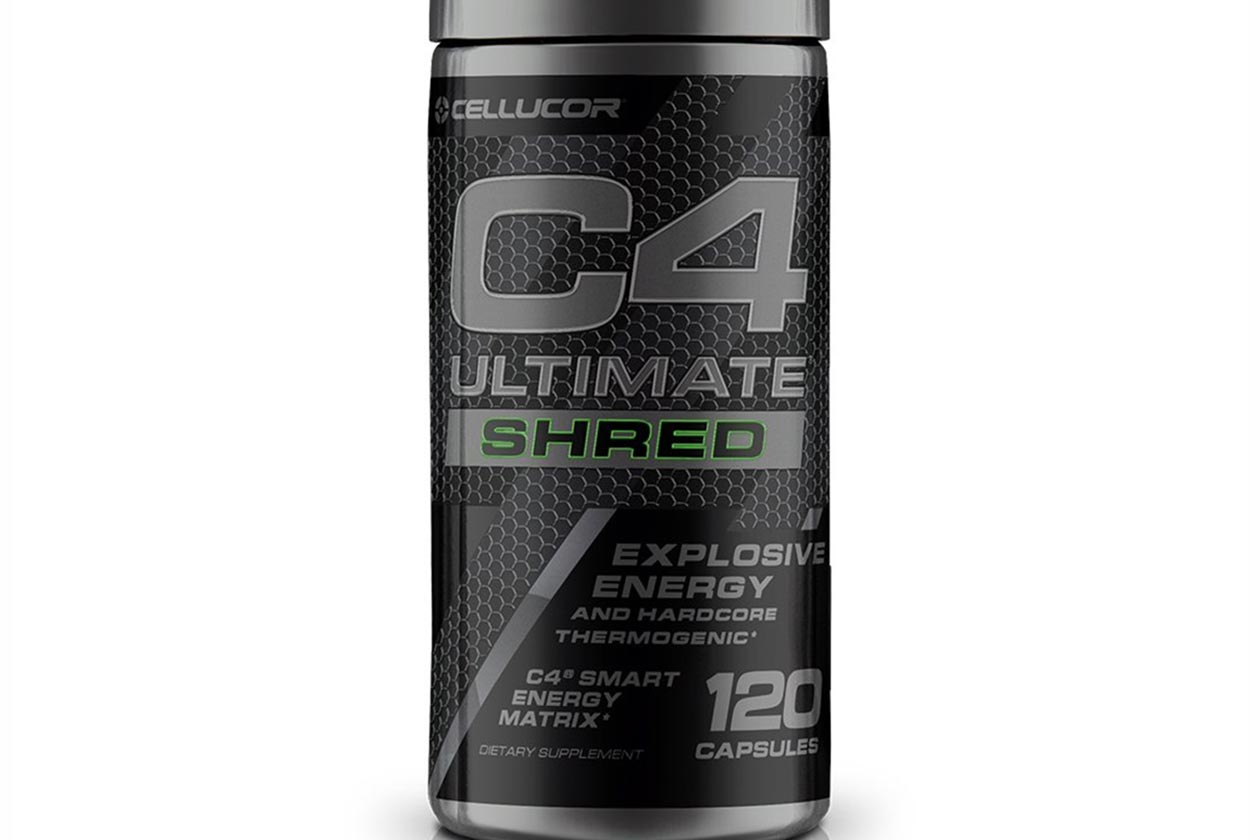 Cellucor is releasing a capsule version of its weight loss infused, C4 Ultimate spin-off, C4 Ultimate Shred. The supplement features sort of a slimmed down combination of ingredients compared to the original, with most of its formula being for fat burning.
The upcoming C4 Ultimate Shred capsules contain nine main features, all of which are in the C4 Ultimate Shred powder except for its ZumXR caffeine. You can see the full facts panel for the product below including 200mg of alpha-GPC, 50mg of Oligonol lychee fruit and green tea, and 50mg of Capsimax.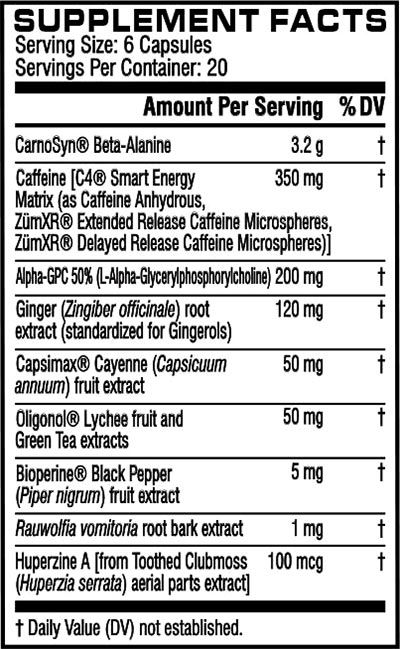 Something else about the C4 Ultimate Shred capsules that you might notice is that unlike the original, it features a fully transparent formula. On the supplement's facts panel Cellucor lists the exact dose of each of its ingredients as opposed to wrapping some of them up in non-transparent proprietary blends.
Cellucor's C4 Ultimate Shred capsules are designed to provide long-lasting, crash free energy along with weight loss support. The product is due to launch soon, in fact, the brand is already listing the C4 Ultimate Shred capsules on its website for $49.99 per bottle, although it's not yet in stock.