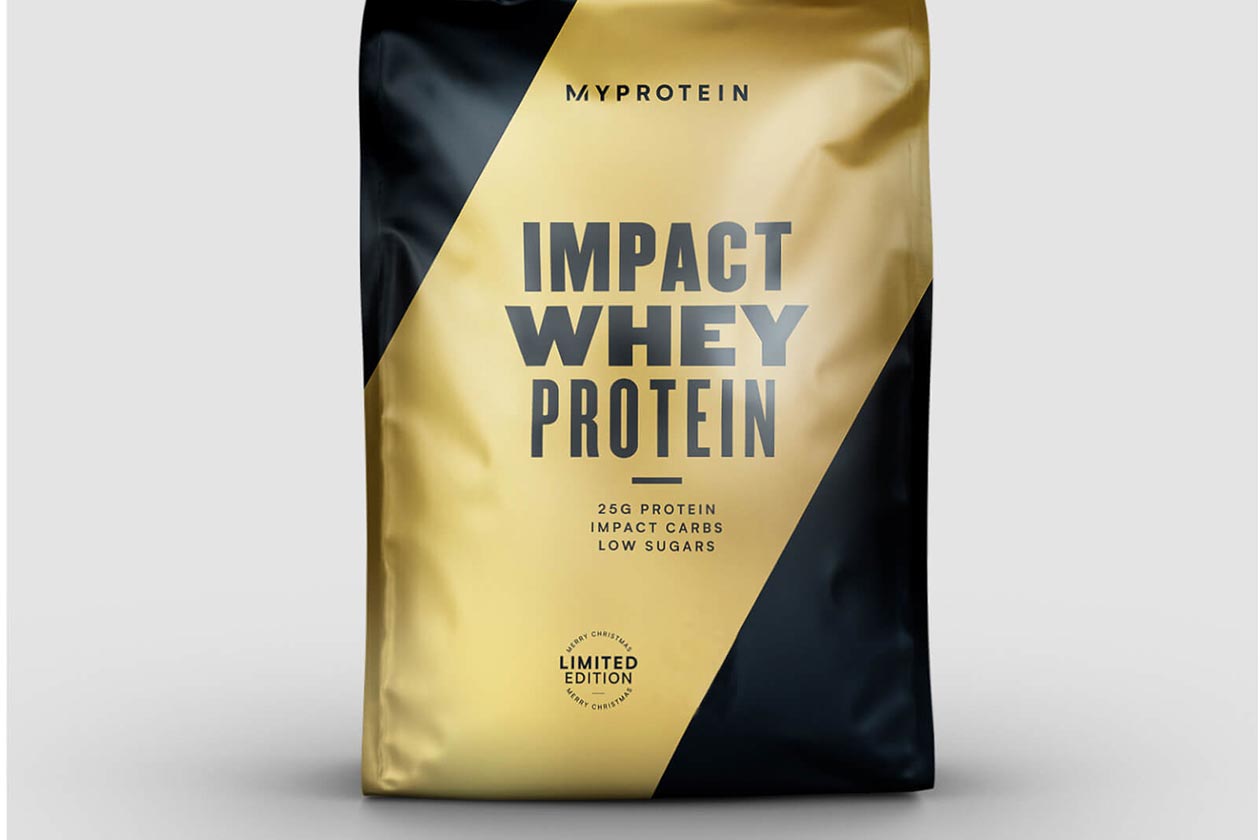 Just like with its straightforward amino supplement BCAA 2:1:1 and its limited edition Prosecco flavor with edible golden shimmer. Myprotein has launched a special Christmas version of its popular Impact Whey Protein with two flavor options for fans to choose from in a 1kg bag size.
Myprotein's two limited edition flavors are Vanilla and Natural Chocolate, both of which are options already available for the regular Impact Whey Protein. The only thing that really makes the Christmas edition protein powder any different is that it comes in an alternative, black and gold branded bag.
You can get a closer look at the supplement on Myprotein's international website, myprotein.com. Both of the limited edition flavors will cost you the same as a regular 1kg bag of Impact Whey Protein at £18.99 (23.99 USD) each.