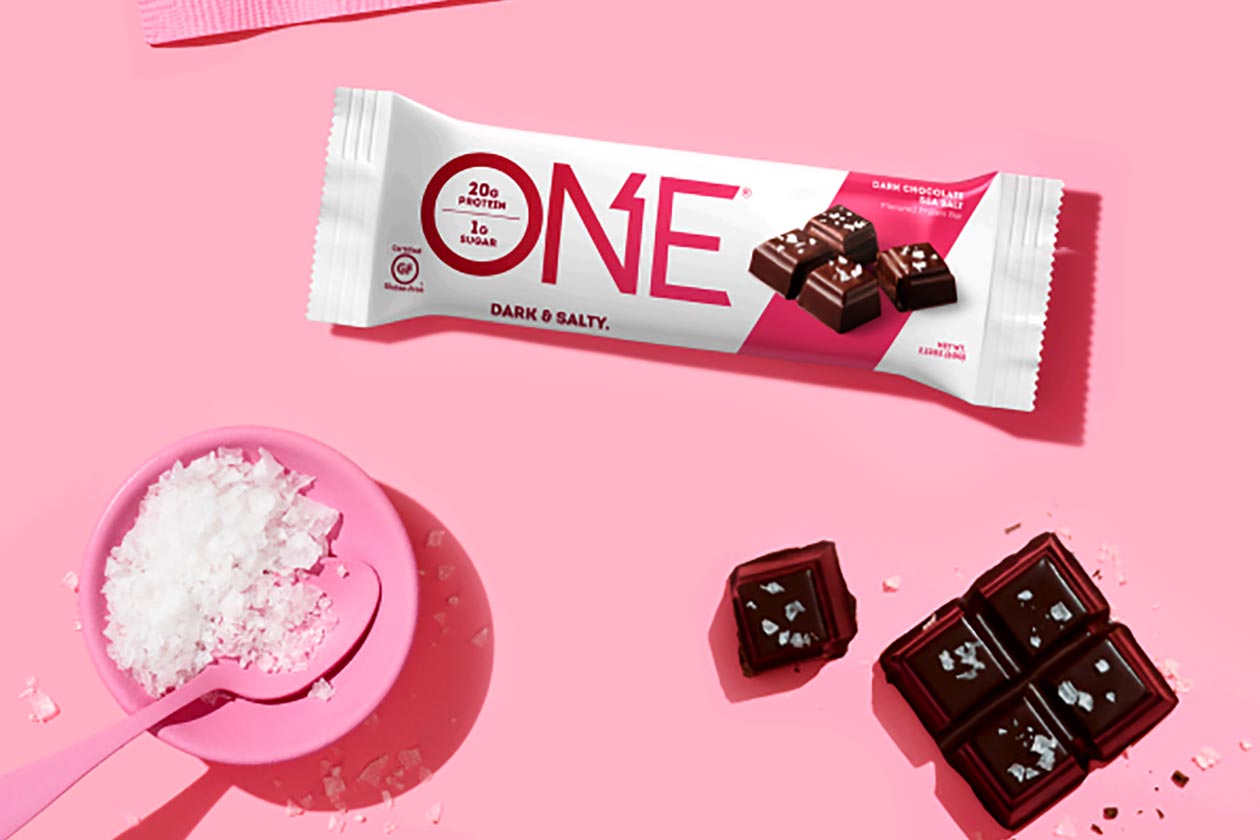 One Brands is currently getting ready to release another delicious flavor for its high protein snack, the whey and milk powered One Bar. As fans of the product will know, the One Bar already has quite the extensive list of flavors including options like White Chocolate Truffle and Maple Glazed Doughnut.
The next addition to One Brands' One Bar is another chocolate-based recipe with the sweet sounding Dark Chocolate Sea Salt. The product will provide the usual 20g of protein per bar as well as 7g of fat, 23g of carbohydrates with 8g of that fiber and a gram sugar, and a total of 210 calories.
While the Dark Chocolate Sea Salt One Bar is not yet on the official One Brands website, the retailer DPS Nutrition has it listed in preparation for its arrival. When the store does eventually get the new One Bar flavor in stock, it'll be available for DPS Nutrition's usual price of $24.99 for a box of 12 bars.