We'd like to introduce to you today EXO, a rather unique functional food company that that does things very differently from its competitors. The brand has just a handful of products in its lineup all of which are made with sustainable, complete, and high protein crickets.
While all of EXO's products are made with crickets, they do have other things in them that stick to the rule of being real food ingredients. The brand's protein snacks are also put together by chefs that have experience working in Michelin star restaurants, so they are meant to taste pretty good.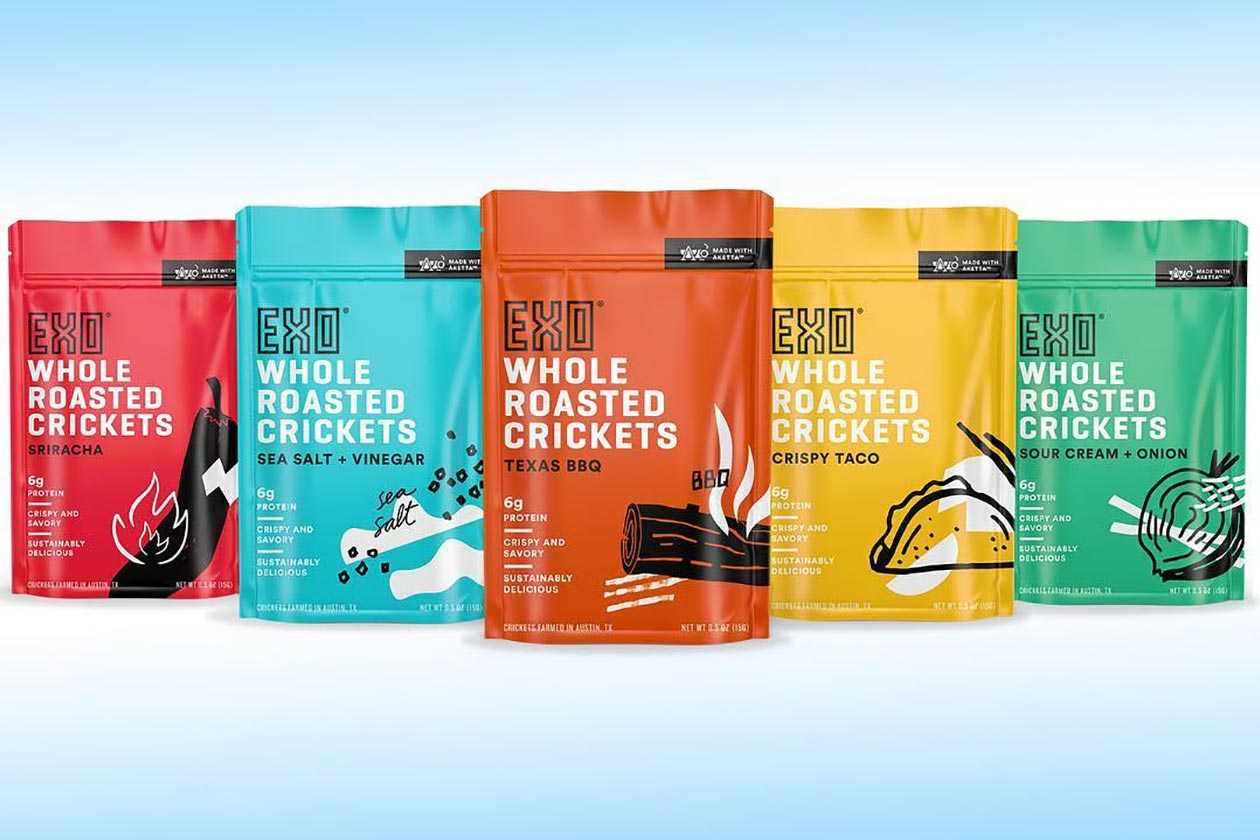 The products in the cricket powered EXO family include Whole Roasted Crickets, Paleo Protein Bites, and the Cricket Protein Bar. The bar actually just recently got three new flavors added to its menu with Chocolate Chip Cookie Dough, Chocolate Fudge Brownie, and Peanut Butter Chocolate Chip.
EXO's new flavors do feature a slightly different nutrition profile compared to the other five options with a lower amount of fat and higher protein. The macros for the Chocolate Fudge Brownie, for example, are 16g of protein, 26g of carbohydrates with 7g of that sugar, 9g of fat, and 210 calories.
You can read more about EXO and its three cricket powered protein snacks over on its website exoprotein.com. Through there you can purchase any of its products which is what we've just done as we are quite interested to see how good a real food protein bar made with crickets tastes.