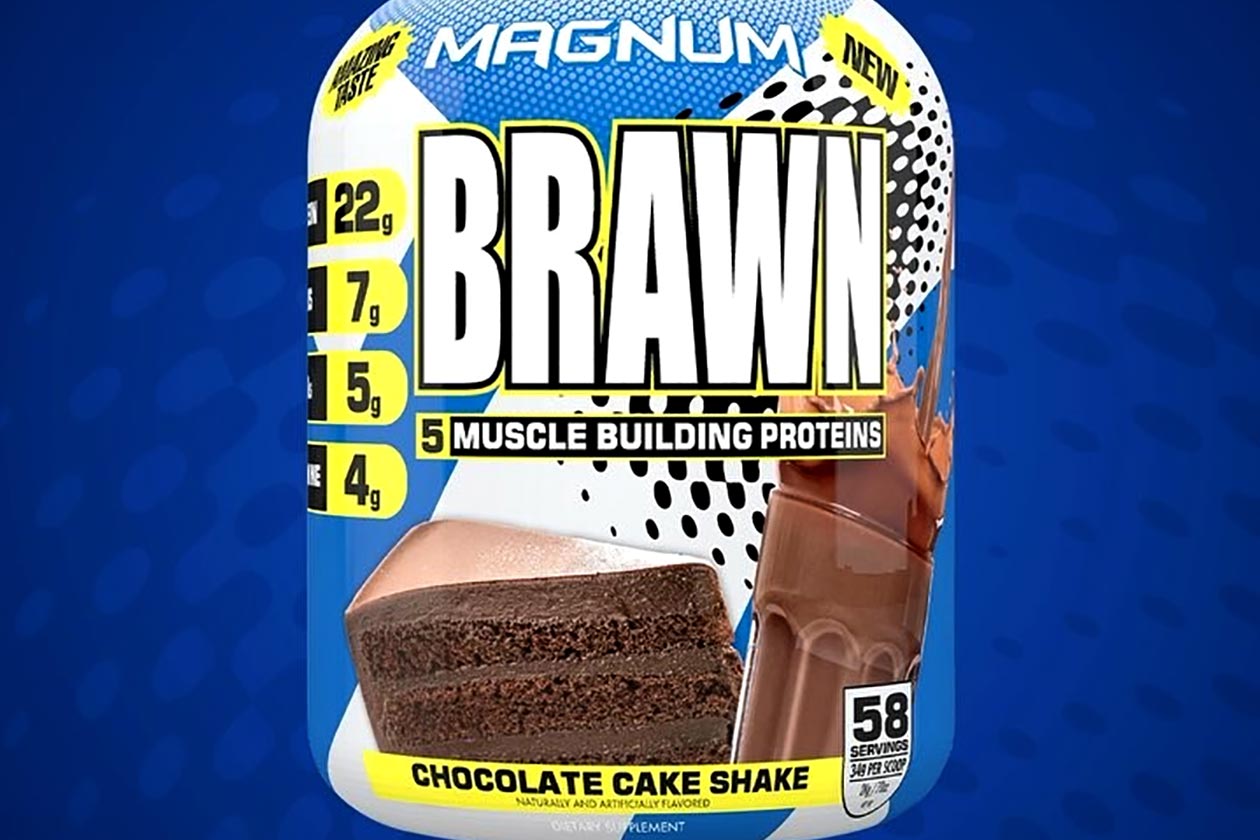 Magnum Nutraceuticals has completely unveiled the supplement it teased back in the middle of October called Brawn. Based on that teaser we suspected the upcoming product would be some sort of mass protein type formula, which we can now confirm wasn't a bad guess.
The all-new Magnum Brawn has been unveiled today, giving us a full look at the supplement itself in its reasonably large 2kg tub. The unveiling confirms that the product is indeed named Brawn and that it is a clean, high protein formula also featuring complex carbohydrates and MCT oil.
To deliver its high amount of protein, Magnum has packed Brawn with five different protein sources to help increase strength, muscle, and recovery. The supplement also includes added BCAAs and glutamine, although its ingredients, exact doses, and macros have yet to be revealed.
Magnum Brawn is said to be designed for the budget-conscious protein powder shopper and will be launching sometime soon. The product is due to hit shelves in two flavor options with a 58 serving Chocolate Cake Shake and a 60 serving Vanilla Ice Cream Dream.