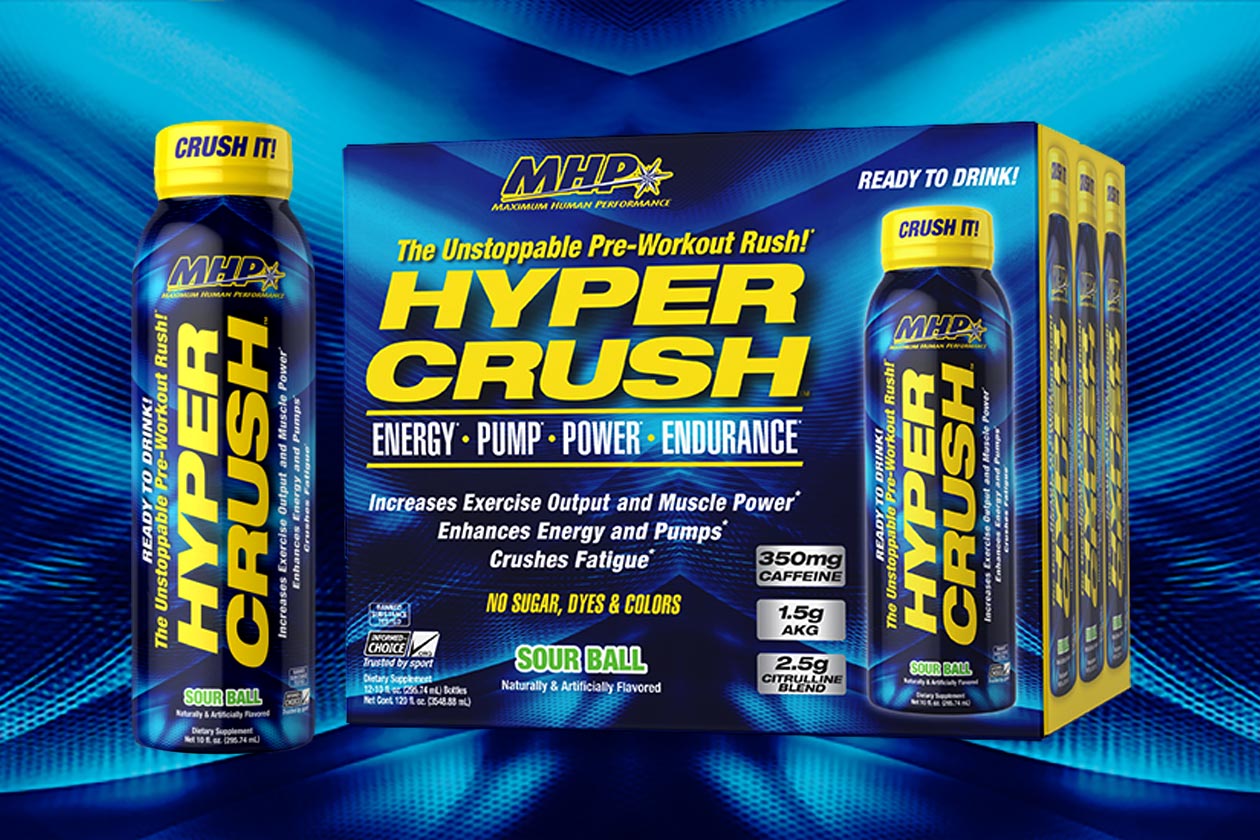 The veteran supplement company, MHP, has introduced a new, more convenient option for fans of its pre-workout Hyper Crush. The brand in blue's energy, pump, and power product is now available in a liquid RTD version on top of its original and more traditional 30 serving tub.
While in the past we've seen on-the-go versions of supplements get given slightly weaker formulas, that's not the case with MHP's Hyper Crush RTD. Everything that's in the regular Hyper Crush powder is in the bottle except for creatine monohydrate, although that does make sense as it's typically not a water-soluble ingredient.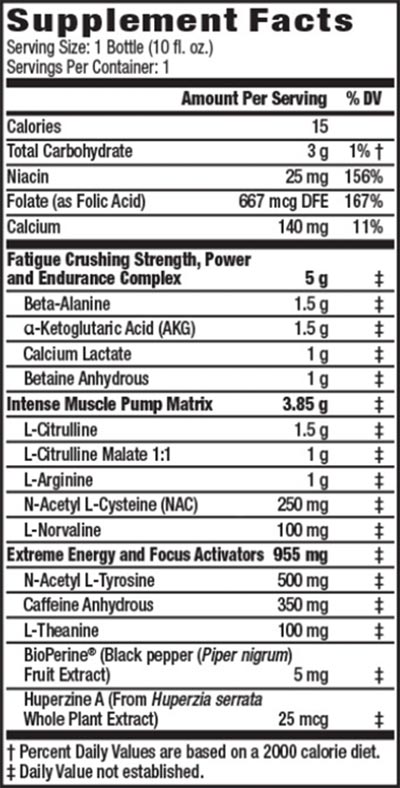 You can see the complete combination of ingredients MHP has packed into its new Hyper Crush RTD in its fully transparent facts panel directly above. As mentioned, it features everything from the original powder except creatine including 1.5g each of beta-alanine and pure citrulline, and 350mg of the classic stimulant caffeine.
One of the first places stocking MHP's more convenient Hyper Crush option is the brand's own online store at mhpstrong.com. Through there the on-the-go supplement will cost you $39.19 for a case of 12 bottles with two tastes to choose from in Sour Ball and Tropical Punch.