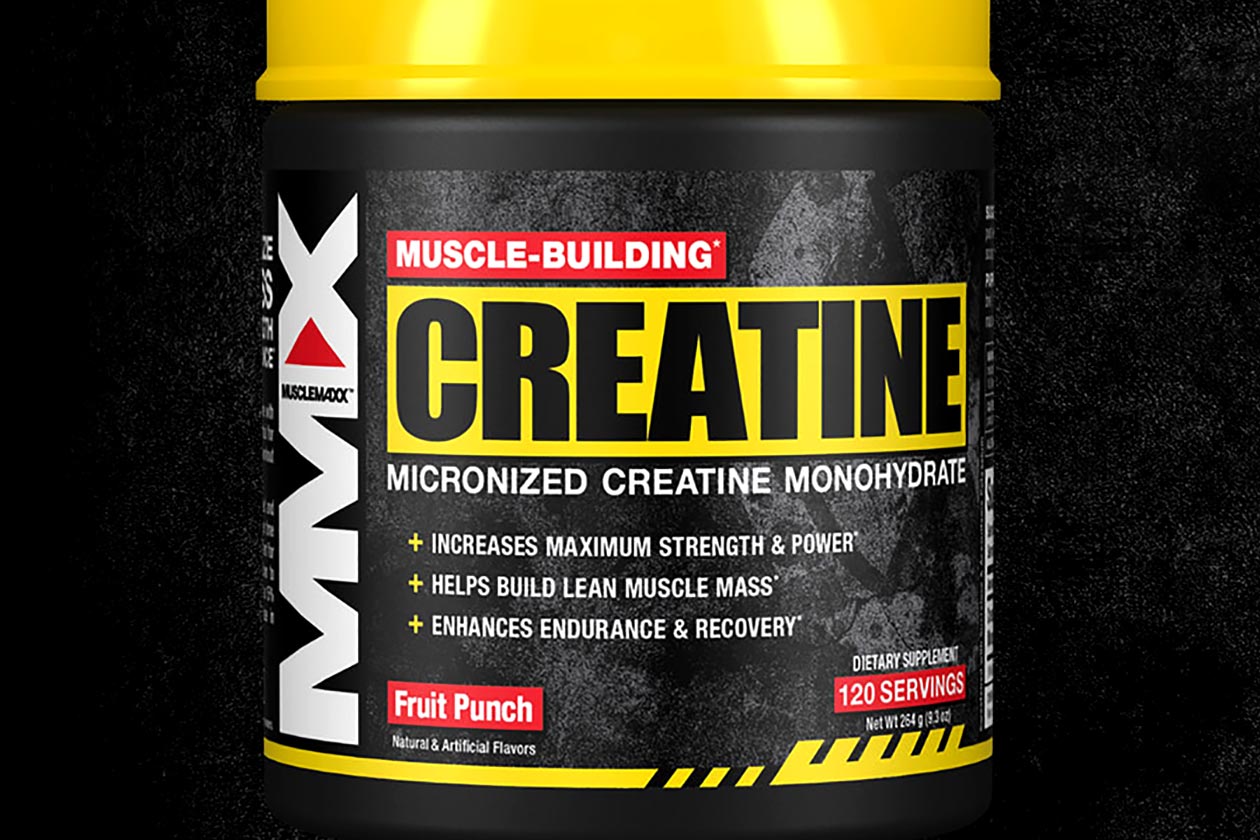 MuscleMaxx isn't a brand we hear from all that frequently and currently has just a handful of supplements available including the mass protein, Mass Gainer. This month MuscleMaxx has released a new product called Creatine, which as you could probably guess, gets its name from its formula.
The latest MuscleMaxx supplement is as straightforward as it sounds, featuring just the one ingredient in a Fruit Punch flavored powder. The product comes with a total of 120 servings with each of those packing 1.5g of the tried and true creatine monohydrate for a total of 180g per tub.
One of the first places stocking MuscleMaxx Creatine is the major retailer A1 Supplements, where it carries a regular price of $24.99. For a limited time however, the store is running a sale through its website where you can get two tubs of the product for the price of one, working out to $12.50 each.