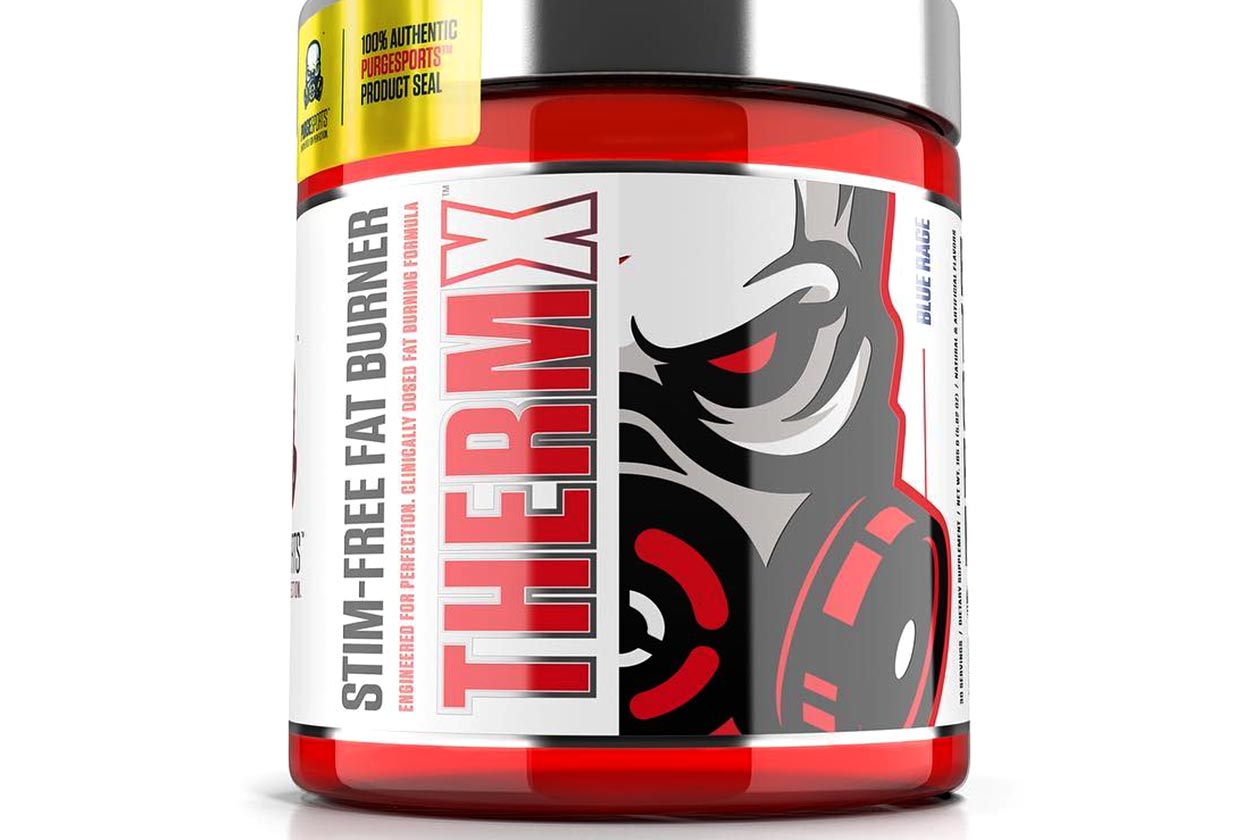 ThermX is going to be the first supplement the top-rated brand Purge, releases in the first month of the new year. It was initially teased and previewed last week, and now the brand has completely unveiled the product showing off exactly what it's going to look like, help with, and contain ingredient wise.
As suspected, Purge ThermX is a powder weight loss supplement similar to the brand's already available RiptX. The difference with the upcoming ThermX, however, is that it's designed to help burn fat, enhance thermogenesis, and improve performance all without the use of any stimulants.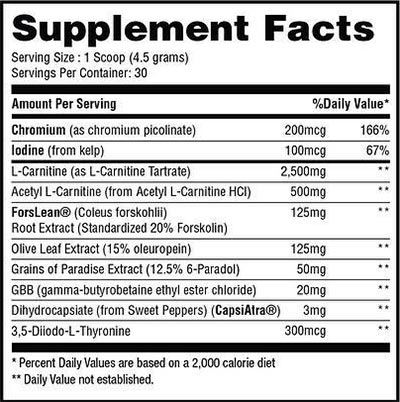 The full formula behind Purge ThermX can be seen in its facts panel above, which like all of the brand's products, is fully transparent. The supplement packs a number of highlights such as a hefty 3g mix of carnitine tartrate and acetyl-l-carnitine, as well as 50mg of grains of paradise and 125mg of ForsLean coleus.
As mentioned earlier, Purge plans on releasing its stimulant free fat burner in January of next year, which actually isn't all that far away. It'll be available first through the brand's online store at purgesports.com in the one 30 serving tub size with at least one flavor in Blue Rage.