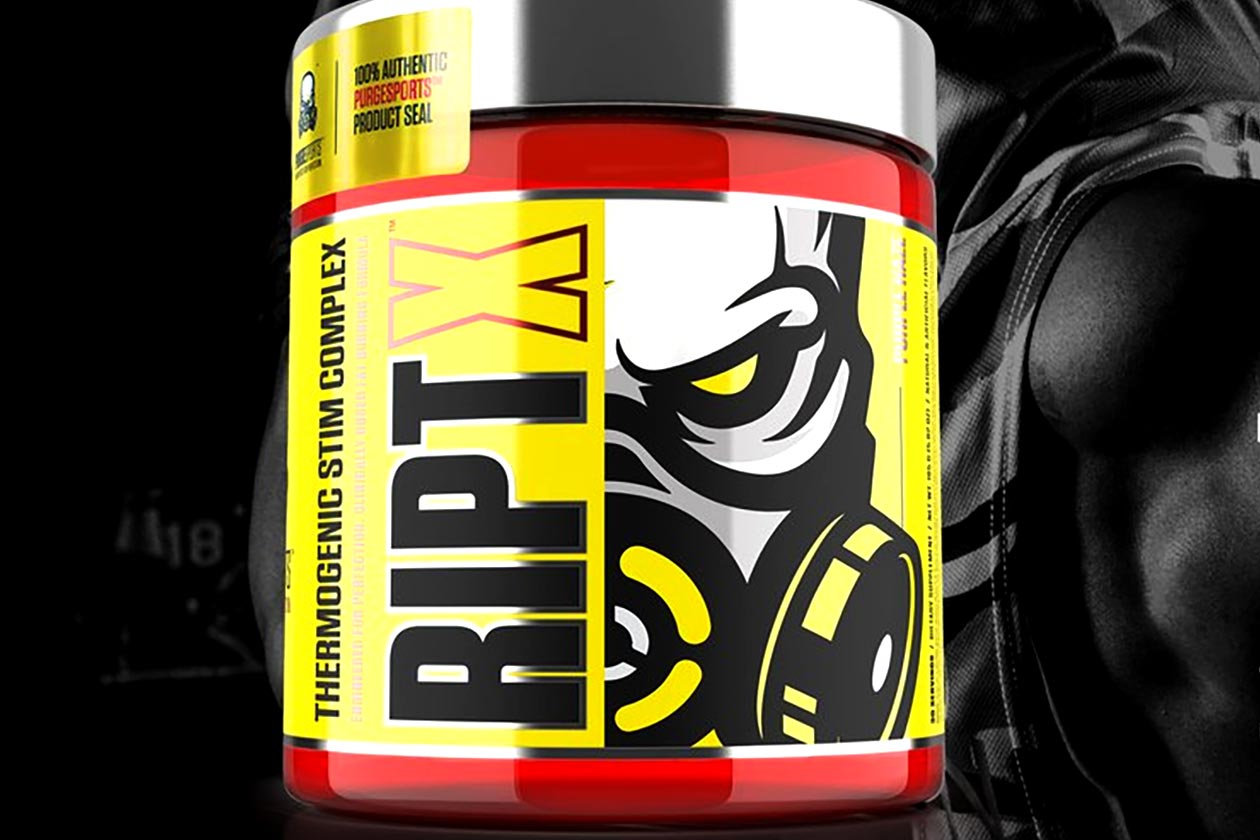 As promised, Purge Sports has launched its third supplement around this year's Olympia, officially making its fat burner RiptX available for purchase. Along with the launch of RiptX has come everything you need to know about the product, as previously the only details we had was its name, image, and a few ingredients.
What is RiptX
According to Purge, RiptX has primarily been designed to "put fat cells in its sights and focus on long-term fat loss". As well as helping out in that area, the supplement is also said to provide increased and clean energy, enhanced mental focus, and metabolism support.
Formula
As far as the ingredients go in RiptX, Purge has loaded this one just as heavily as its two other well put together products. You can see the full and very comprehensive list of ingredients in the fat burner in the fully transparent facts panel directly below.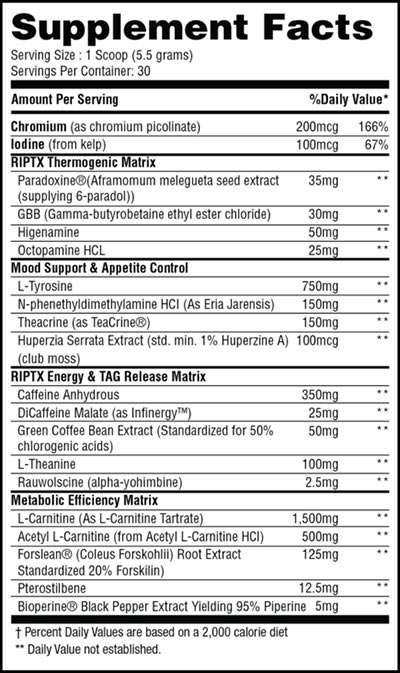 RiptX features an impressive collection of well over 15 active ingredients including a handful of premium, branded compounds. The Purge fat burning formula comes with highlights such as 150mg each of TeaCrine and eria jarensis, 1.5g of carnitine tartrate, and 35mg of Paradoxine grains of paradise.
Where to buy
Fans of Purge and anyone interested in trying the brand's first entry into the world of weight loss, can now grab RiptX over at purgesports.com. It'll cost you $49.99 for a full-size 30 serving tub with two flavor options available in Candy Riot and Purple Haze.