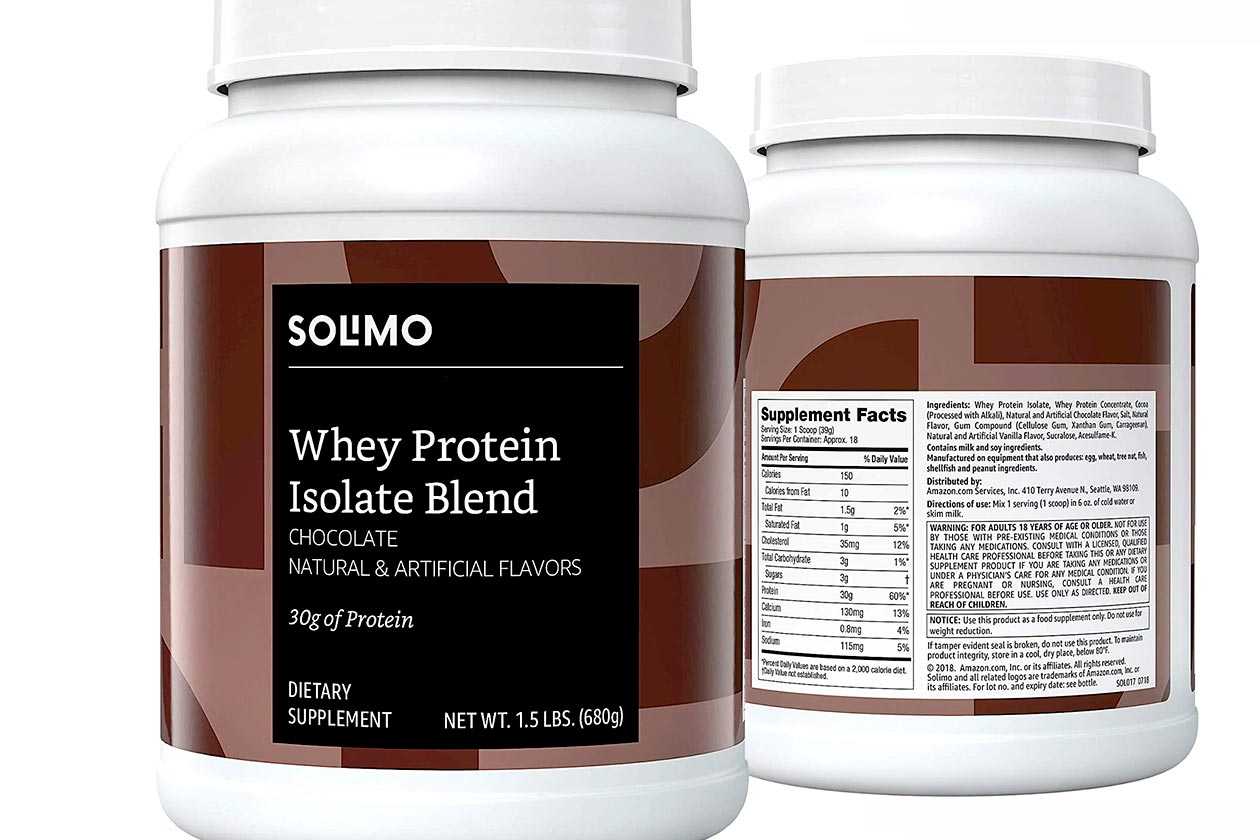 The Amazon brand Solimo has been on a roll as of late, dropping a total of around ten new supplements in the past couple of months. This week the brand is keeping that momentum alive with the release of yet another entirely new product, introducing the protein powder Whey Protein Isolate Blend.
What is it
Like most of Solimo's supplements, its latest effort does a pretty good job at describing itself right in its title. The new Whey Protein Isolate Blend is a relatively straightforward protein blend formula featuring two types of whey including high-quality, fast absorbing whey isolate and whey concentrate.
Nutrition profile
Just like its combination of ingredients, the balance of macros behind Solimo Whey Protein Isolate Blend is also reasonably straightforward. A full 39g serving of the product's Chocolate flavor provides a higher than usual 30g of protein, 3g of sugar, 1.5g of fat (1g saturated), with a total of 150 calories.
For those of you more used to seeing 25g of protein per serving, you can of course scale back Solimo's Whey Protein Isolate Blend to get the protein in that area. A 32.5g serving would be enough to provide 25g of protein as well as drop the other macros to 2.5g of sugar, 1.25g of fat, and 125 calories.
Where to buy
You can now purchase Solimo's all-new Whey Protein Isolate Blend over on Amazon in two tub sizes and two flavors. The sizes available are an 18 serving 1.5lb for $18.99 and a 35 serving 3lb for the more cost-effective price of $28.60. Both tubs come in the same two tastes with Chocolate and Vanilla.