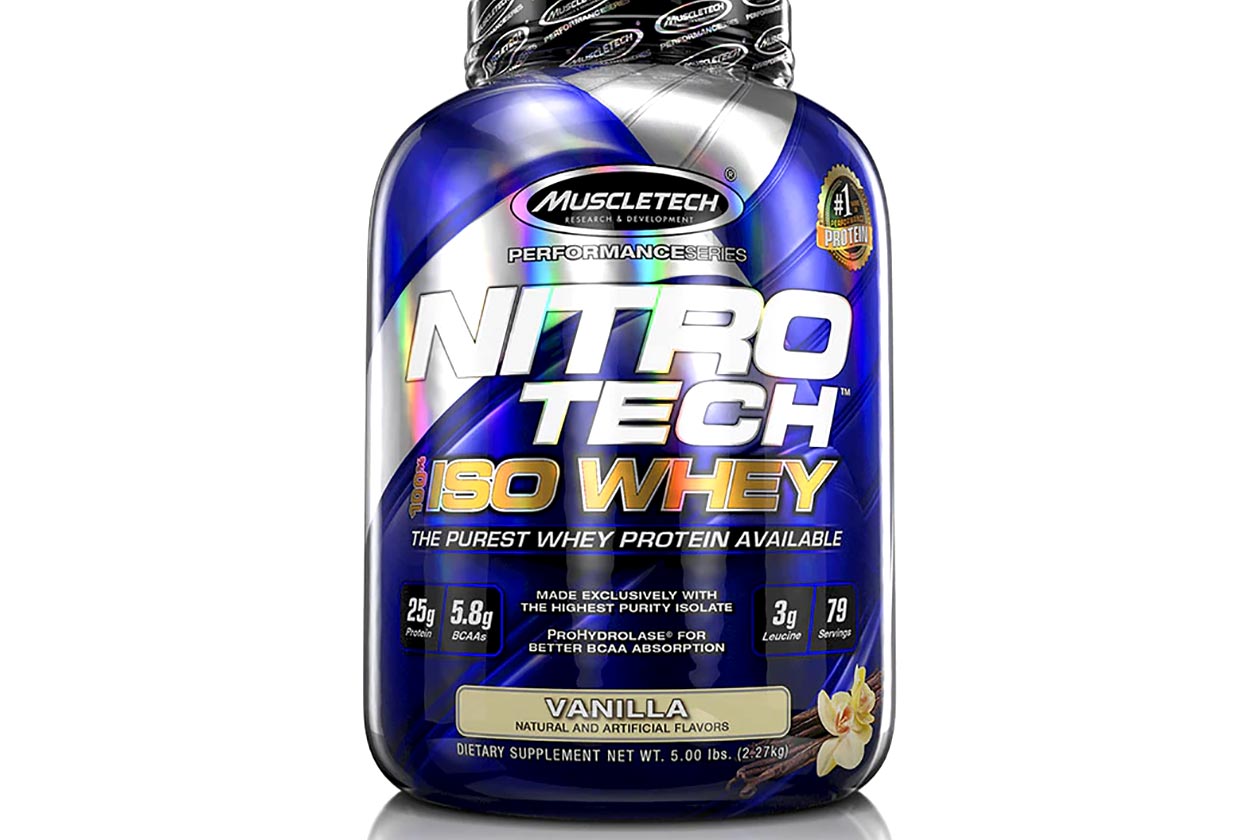 Muscletech's recently unveiled Nitro-Tech ISO Whey, which is promoted as the purest whey powered protein supplement on the market. Is now out and available for purchase with the first place stocking the top quality protein powder being the brand's own online store at muscletech.com.
As Muscletech promised when it initially introduced Nitro-Tech ISO Whey, the new supplement is very competitively priced, especially for a whey isolate formula. On the brand's website, the smaller 2lb option will cost you $29.99, while the more than twice as big 5lb tub is slightly more cost-effective at $69.99.
To give you an idea of how competitive that pricing is, the 1.6lb of Dymatize's popular ISO100 is $29.99 over on Bodybuilding.com, which is the same as Nitro-Tech ISO Whey's 1.81lb. As for ISO100's larger 5lber, at Bodybuilding.com that is more expensive than ISO Whey's 5lb by just over 7% or $5.