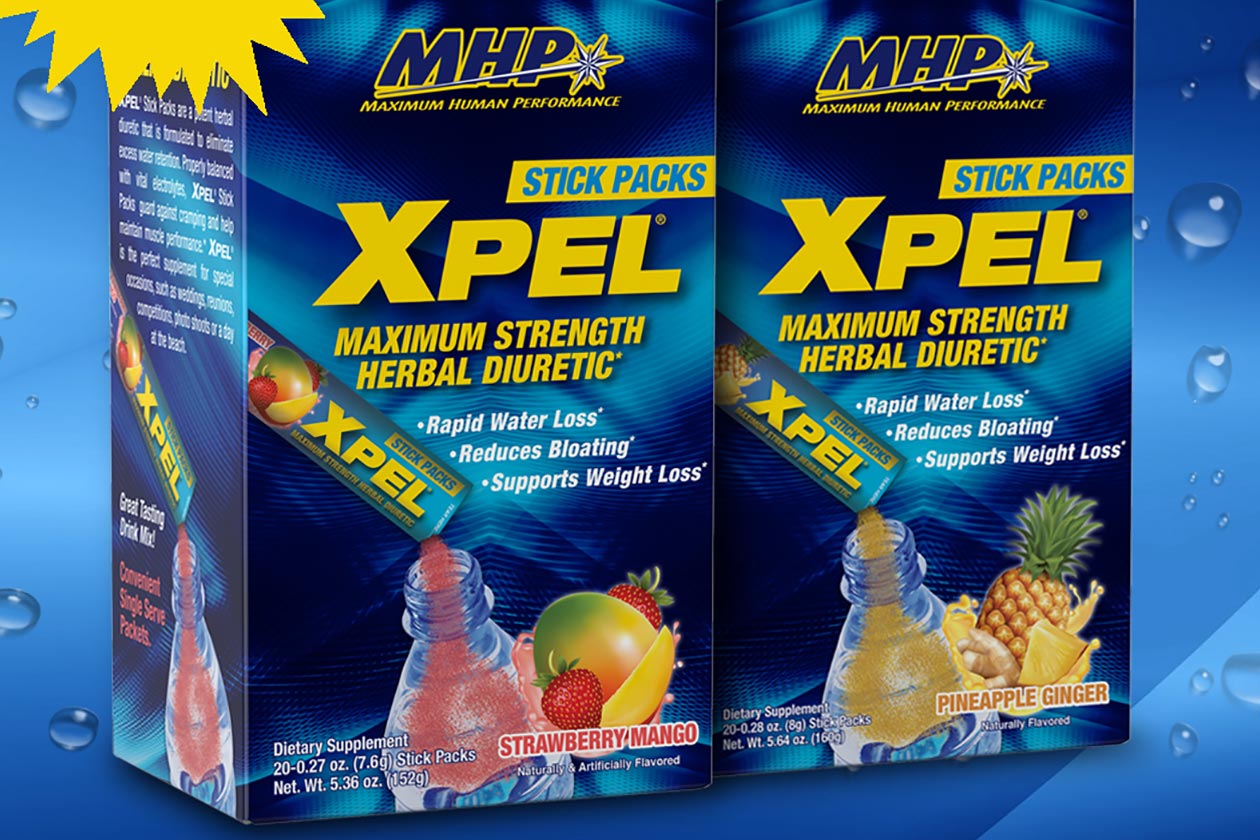 MHP has put together an all-new powder, stick pack version of its long-running and reliable water loss product Xpel. The veteran supplement company has launched the spin-off with two flavor options to choose from in Pineapple Ginger and Strawberry Mango.
We have yet to see the facts panel for the new Xpel Stick Packs, although it sounds like it features the same combination of ingredients and doses as the original. MHP itself says it is "The same natural and safe herbal diuretic in a convenient, great tasting drink!"
Xpel Stick Packs promise the same benefits as the original capsules with rapid water loss, reduced bloating, and better muscle definition. You can now grab MHP's convenient water loss supplement from its online store at $19.99 for a box 20 single-serving sticks.