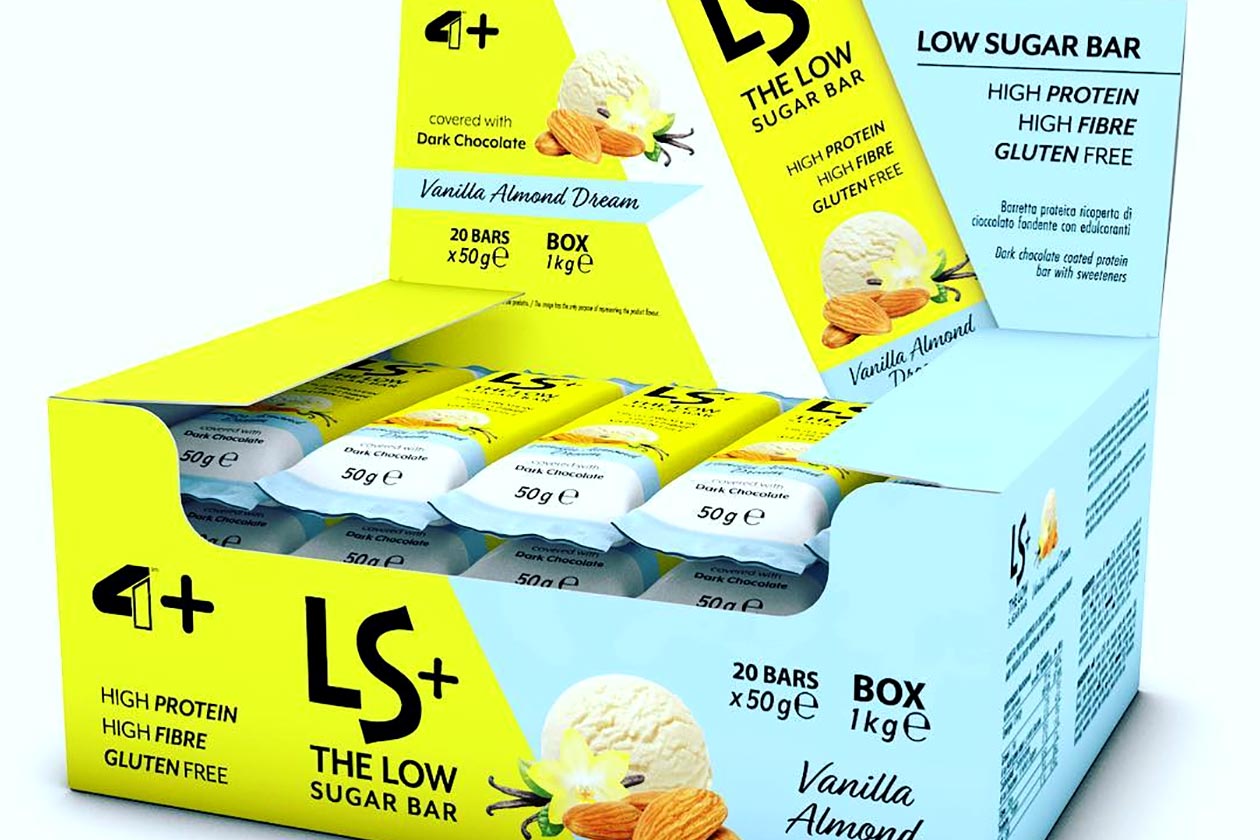 One of the categories the Italian brand 4+ Nutrition already has a lot of supplements competing in is the protein snack market. The company has items like the Walo, Vegan Pro+, Ciao!, and Force protein bars, as well as other types of snacks such as Protein Pudding, Choco Fit+, and the chocolate block Choco Zero+.
While 4+ Nutrition does already have plenty of competitors in the category, it has unveiled yet another product for the snack market with the Low Sugar Bar, more simply known as LS+. We don't know any of the protein bar's macros just yet, but it is said to be high in protein and of course, as per its name, low in sugar.
We're not sure exactly when we'll be seeing 4+ Nutrition's new Low Sugar Bar out and available, although in the past the brand hasn't taken that long to go from teaser or preview, to full release. We also know the bar will be arriving with at least one flavor to choose from with the dark chocolate covered Vanilla Almond Dream.