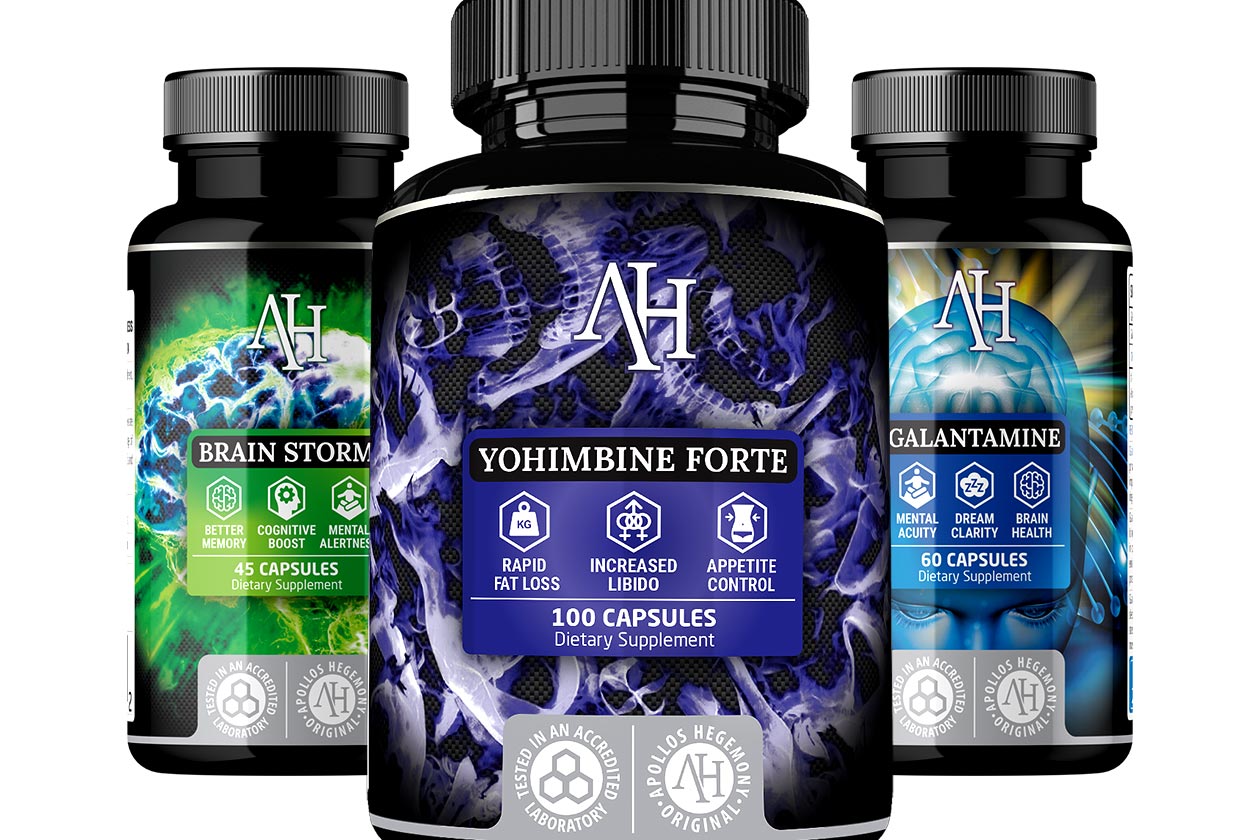 The typically basic style supplement company Apollos Hegemony, has previewed a whole bunch of new products it has coming down the pipeline and plans to release soon. As per usual, the brand's upcoming supplements are all pretty straightforward, except for maybe one of them based on its name.
The new products Apollos Hegemony has dropped sneak peeks at include Galantamine for mental acuity and brain health, and Yohimbine Forte for appetite control and fat loss. We suspect both supplements will feature the ingredients in their titles with galantamine in Galantamine, and yohimbine in Yohimbine Forte.
The one other item Apollos Hegemony has shared a preview of is a slightly more complex sounding product called Brain Storm. We don't yet know what ingredients are going to be in this one, but we do know it has more than one with the formula aiming to boost cognition and alertness, and provide better memory.