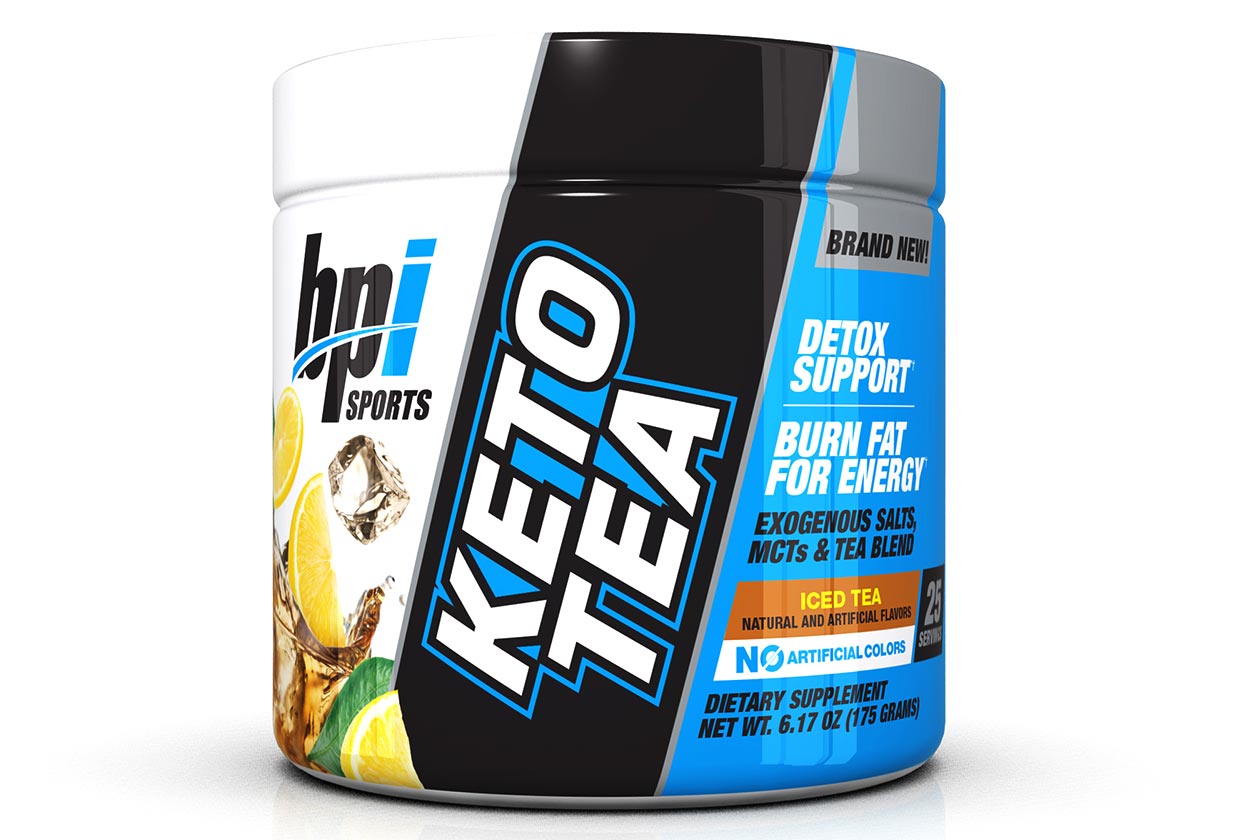 Yesterday, we shared details on BPI Sports' new EAA supplement Clinical Essential Aminos, that features eight of the nine EAAs in a 4g blend. It turns out the brand actually has two entirely new products for this week as it has also introduced a ketogenic formula named Keto Tea.
BPI Sports Keto Tea is another relatively straightforward supplement, bringing together a handful of features to provide detoxification support as well as fuel and energy. The formula behind Keto Tea starts with a 5g non-transparent blend made up of MCTs and BHB ketones.
The other half of the new Keto Tea from BPI Sports is where the detox and energy come in with a group of tea extracts and caffeine. The teas are packed into a 600mg proprietary blend made up of green, white, and black tea, as well as milk thistle, with the caffeine dosed at 250mg.
Just like Clinical Essential Aminos, BPI Sports plans on making Keto Tea available for purchase through its website sometime this week. We don't know the price on the product but can confirm fans will be able to get their hands on it in a 25 serving tub and in the one Iced Tea flavor.