Earlier this week Dedicated Nutrition dropped a teaser hinting at the return of its legendary pre-workout supplement, Unstoppable. The brand has now brought that teased product out of hiding and confirmed that it is not a new Unstoppable, but a new version of the performance formula Epic.
Dedicated Nutrition's Epic has been around for quite some time and was actually reformulated two and a half years ago in the second half of 2016. As mentioned, Epic is a performance supplement or more of a daily muscle building formula that features a fairly comprehensive mix of ingredients.
The previous Dedicated Epic (label below) featured three types of creatine alongside beta-alanine, taurine, glucuronolactone, two carnitines, cinnamon extract, and AstraGin. We don't yet know what the new Epic's formula is going to look like, but the brand has said it is an improvement.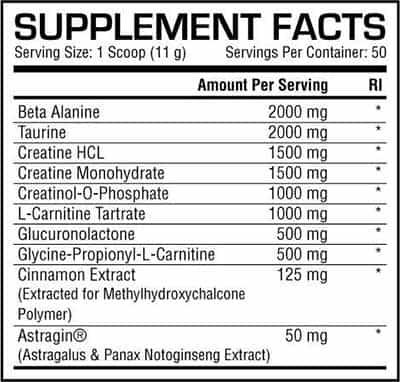 Another significant development revealed with the confirmation of the new Epic is that Dedicated Nutrition is rebranding. The picture released for the improved Epic shows off a more modern and much cleaner label design that maintains the brand's signature black and yellow colors.
The rest of the details for Dedicated Nutrition's all-new and no doubt well formulated Epic, are due to be revealed over the next few weeks. The brand also still has two other mystery products to unveil, which means the return of the legendary pre-workout Unstoppable remains a possibility.