The 2016 released FitJoy protein bar has been completely revamped for the new year. The most noticeable feature the brand has changed is its look, which is now a little more fun, fresh, and illustrative. While the rebrand is a nice update, there is a lot more to FitJoy's 2019 revamp than just that.
Firstly the brand has improved both the taste and texture of its protein bar, making it softer and fluffier. The product's Cookies and Cream flavor now has a fluffy cream layer and a sweet, creamy drizzle; the Chocolate Peanut Butter is more peanut buttery; and Grandma's Lemon Square is said to taste more homemade than ever.
Next up is the formula behind FitJoy, which is another area that's received many changes. The product is now Kosher certified and is made with significantly fewer ingredients. There are some allergen differences as well with the Grandma's Lemon Square flavor now containing almonds, and Chocolate Peanut Butter also having almonds and sesame.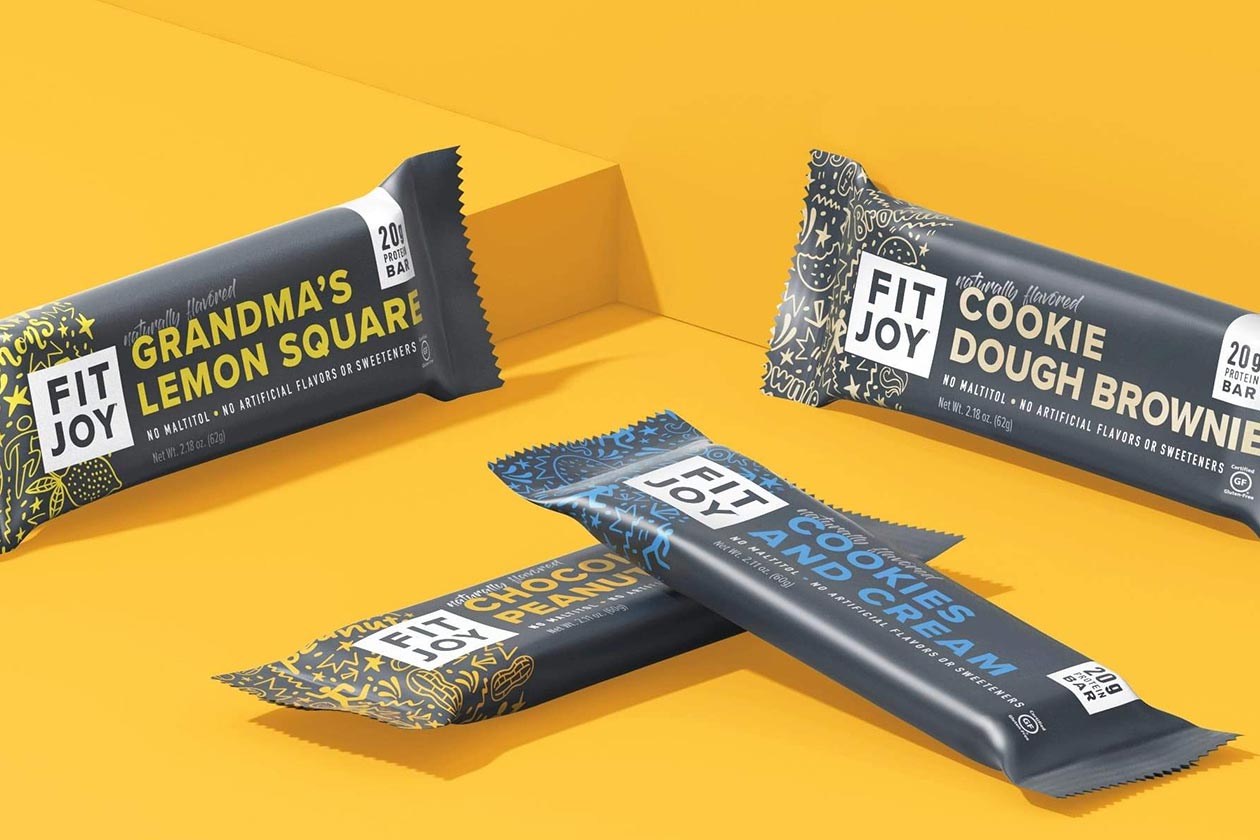 Lastly, we move on to the nutrition profile of the FitJoy protein bar, where the brand is proud to announce that it has lowered the net carbohydrates. The macros for the Cookie Dough Brownie flavor, for example, are the same strong 20g of protein, 27g of carbohydrates with 5g of that sugar and 15g fiber, 7g of fat, and a total of 210 calories.
You can now purchase all four of FitJoy's revamped protein bar flavors through its online store over at fitjoynutrition.com. Directly from the brand, the product will cost you $29.99 for a box of 12 bars with a variety pack also available for $7.99 with one of each flavor, as well as a smaller, fun-size version coming soon in boxes of 30 for $19.99.