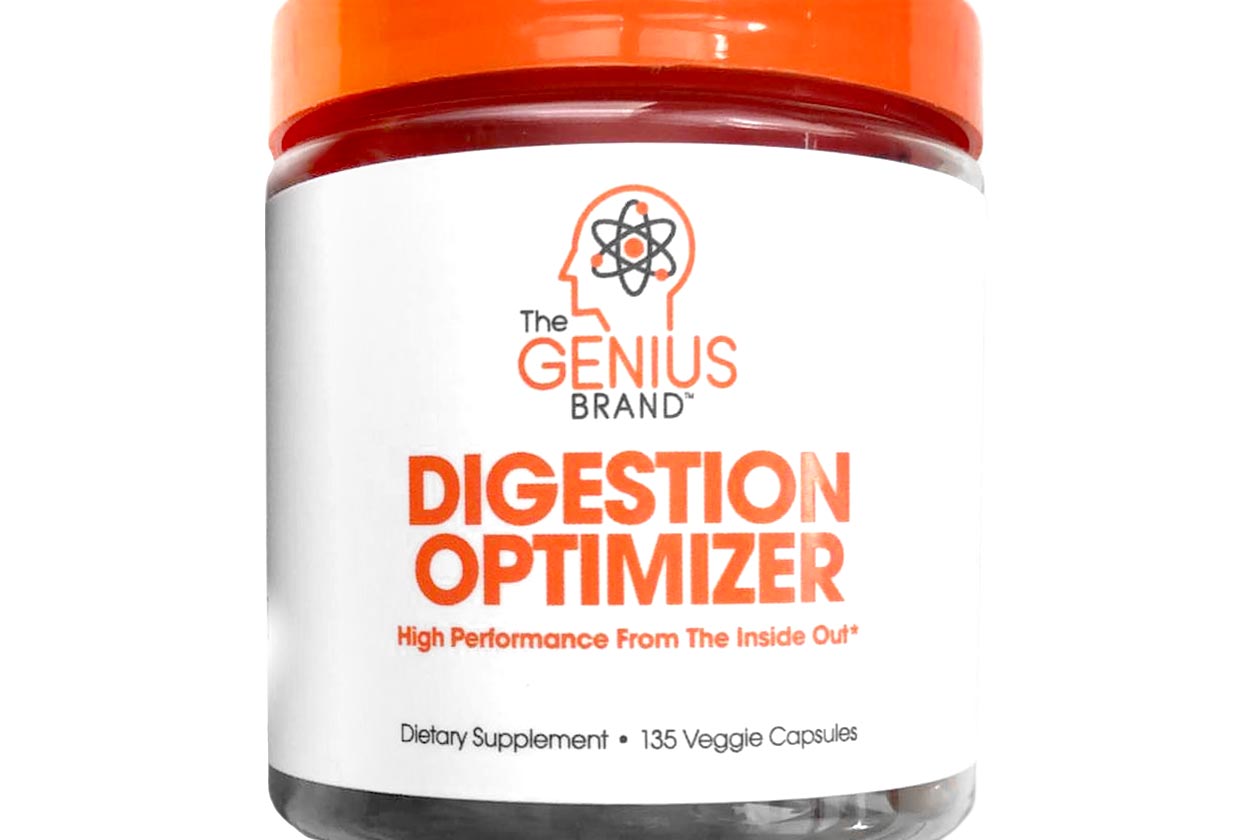 One of our top five companies of 2018, The Genius Brand, has unveiled the label of the digestion supplement it previewed last year with Genius Digestion Optimizer. The product does not appear to be available for purchase anywhere yet, but at least we can now tell you what's in it.
As its title suggests, Genius Digestion Optimizer is a supplement designed of course to help with digestion. In the brand's usual style, it has packed its upcoming product with a whole bunch of transparently dosed features, including a handful of premium, branded ingredients.
Genius has thrown in a total of eight ingredients into Genius Digestion Optimizer. The list includes the branded features Gingever ginger extract, 200mg of Actazin for bowel maintenance, GutGard glycyrrhiza glabra, and 50mg of the versatile multi-enzyme complex DigeZyme.
The four other ingredients in Genius Digestion Optimizer are lipase from candida cylindracea, papain, bromelain from pineapple, and 400mg of berberine. All of the ingredients come wrapped up in a three capsule serving, with a full bottle of the supplement containing 45 servings.