The Genius Brand's vegan-friendly protein powder has now officially released after being previewed last year in September. While vegan proteins can be relatively straightforward, in typical Genius style, its latest supplement comes with a few unique features that you won't find in a lot of its competitors.
The all-new Genius Vegan Protein is powered by two vegan-friendly protein sources with pea protein isolate and pumpkin seed protein. One of the product's unique features is that it lists how much of each source you get per serving with 23g of pea isolate and 3g of pumpkin seed, which combine to provide 20g of protein.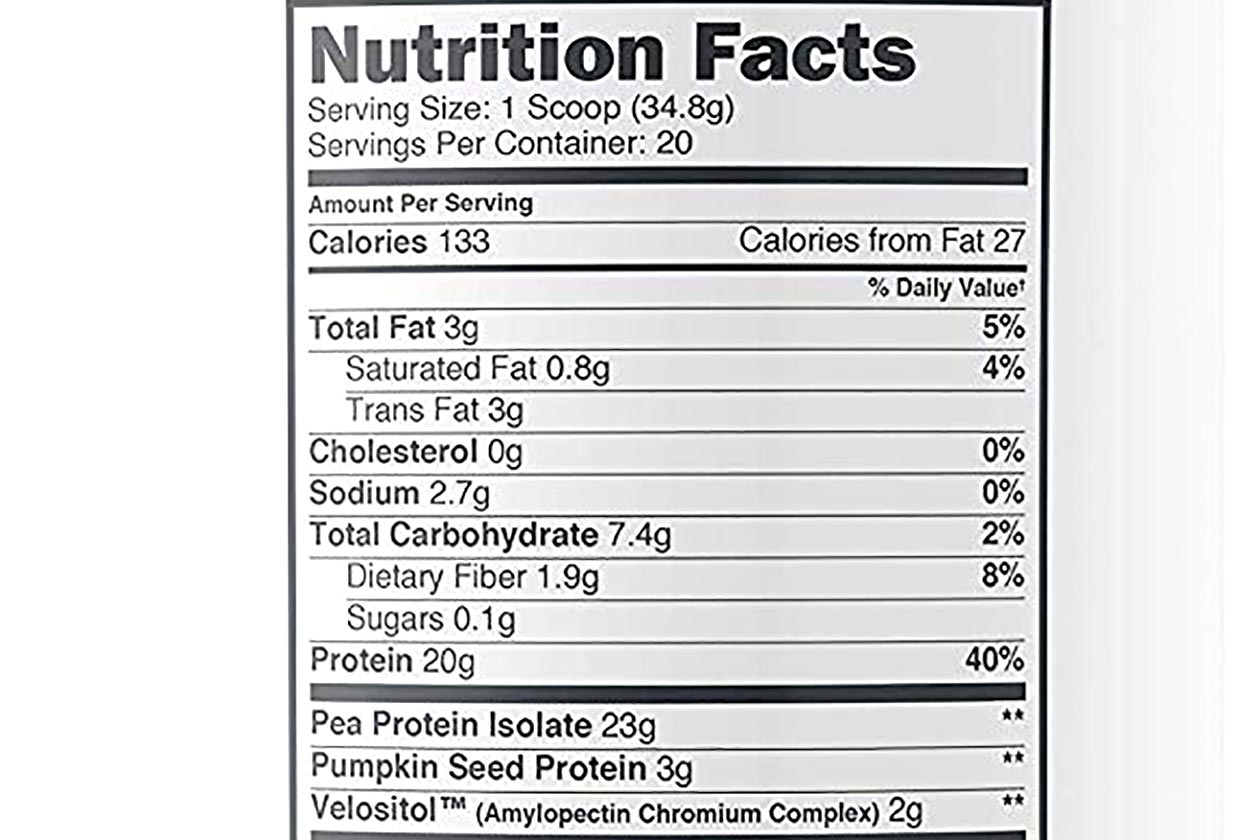 The vegan supplement's other major macros on top of the 20g of protein are 7.4g of carbohydrates, 100mg of sugar, 1.9g of fiber, 3g of fat, and a total of 133 calories. Genius Vegan Protein's one other unique feature is that it also has a full 2g dose of the patented Velositol to boost muscle protein synthesis.
You can now purchase the Genius Brand's Vegan Protein over on Amazon in the one Chocolate flavor for $29.99 for a full 1.53lb, 20 serving tub. The brand does also have an offer available where if you buy Vegan Protein with its amino Genius BCAA, you can get 25% off both using the coupon code "VEGGAINS".