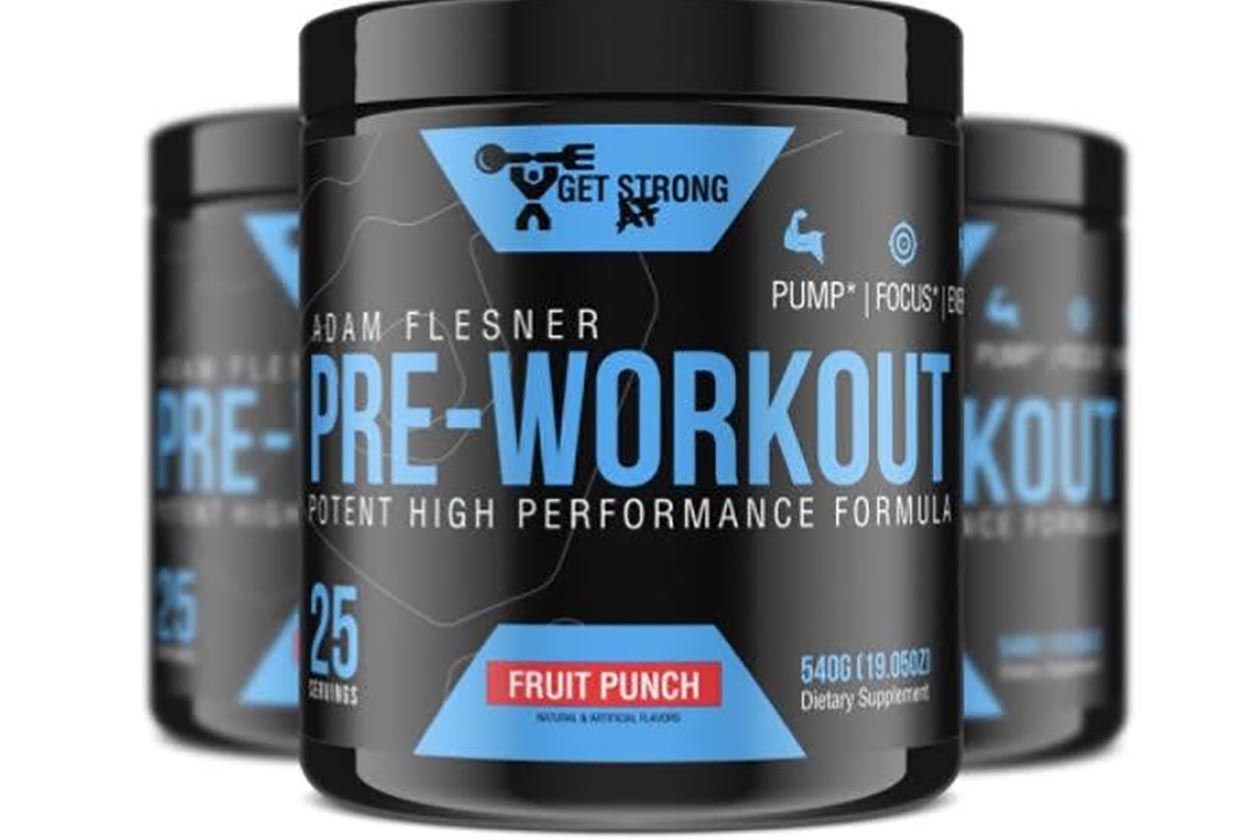 Get Strong AF is a roughly one-month-old company that currently has just the one product in its lineup which is named after its category with Pre-Workout. While the brand is very new and doesn't have a large variety of supplements; if you're a fan of heavily dosed pre-workouts its one product will likely impress you.
The Get Strong AF Pre-Workout is one of the most loaded pre-workout supplements we've seen in quite some time. A full serving of the product weighs in at 21.6g with a total of 20 different ingredients in the formula, including well dosed and reliable features like beta-alanine and citrulline.
For energy and mood the Get Strong AF Pre-Workout comes with 300mg of caffeine from green tea, 2mg of yohimbine, 50mg each of higenamine and isopropylnorsynephrine, and 25mg of hordenine. Then for endurance and performance, the supplement has 3.2g of beta-alanine and 2.5g of betaine anhydrous.
On the other side of the Get Strong AF Pre-Workout you have all of its transparently dosed ingredients for focus and muscle pumps. That includes 100mg of theobromine, half a gram of choline bitartrate, 1.5g of tyrosine, a hefty 6g of pure citrulline, 75mg of norvaline, and a gram each of agmatine and Hydromax glycerol.
You can see the full list of all of the ingredients and doses Get Strong AF has packed into its pre-workout in its facts panel above. As mentioned it comes with exactly 20 different ingredients, and like a lot of newcomers to the supplement industry, the product doesn't use any proprietary blends.
If you like the look of Get Strong AF's one and only supplement, it is now in stock and available from the brand's online store. The regular price on the pre-workout is $49.99 for a 25 serving Fruit Punch tub, although for a limited time the brand is offering the coupon "GETSTRONG" for a solid 30% discount, which drops it to $35.