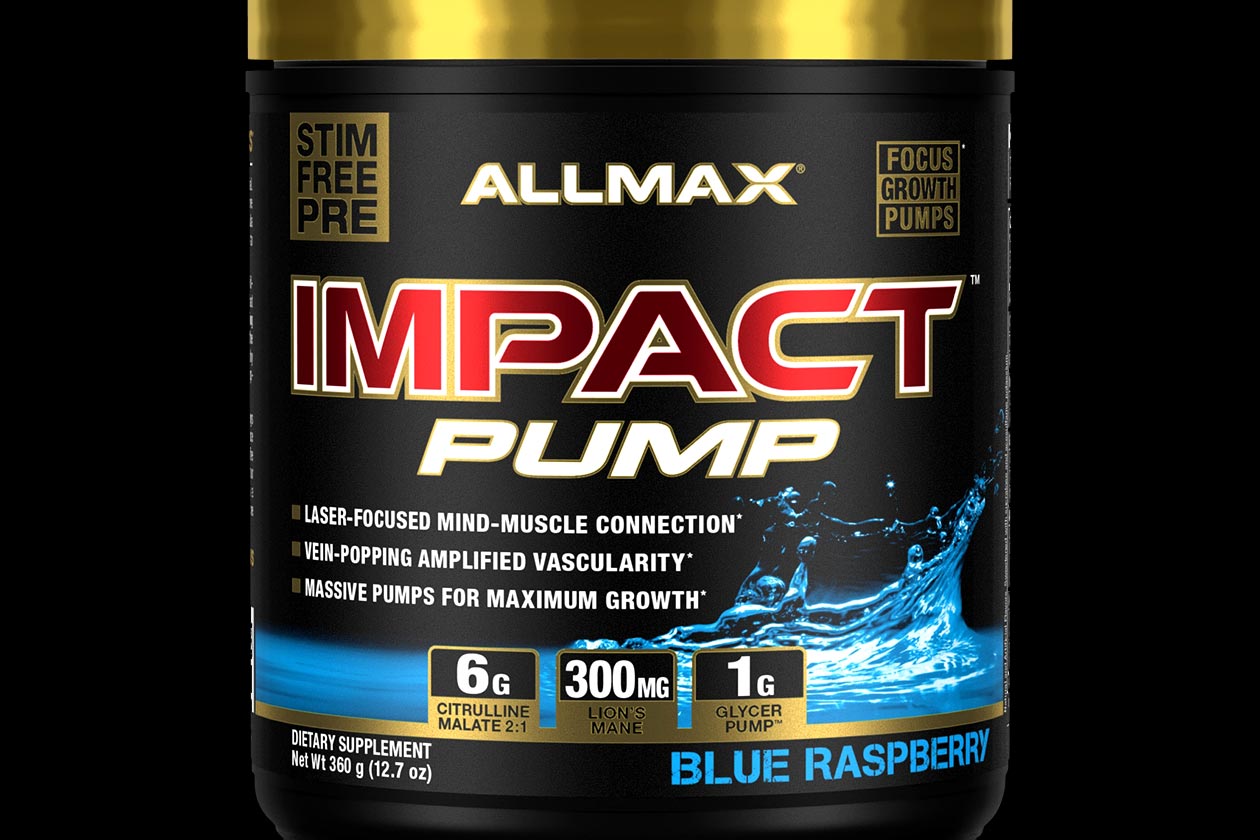 AllMax Nutrition has introduced a spin-off of its stimulant pre-workout supplement Impact Igniter, which goes by the similar name of Impact Pump. Just like Igniter, AllMax Impact Pump is a pre-workout formula however it sets itself apart by not featuring stimulants of any kind.
The latest from AllMax Nutrition is a pre-workout supplement primarily built for enhancing muscle pumps as well as mental focus. To do this, the brand has packed the product with ten transparently dosed main ingredients, all of which come packed in a reasonably large 12g serving.
You can see the full list of ingredients in AllMax Impact Pump in the facts panel above with the heavier features all being for muscle pumps. The stimulant-free pre-workout includes highlights such as 6g of citrulline malate (2:1 ratio), a gram each of agmatine and GlycerPump glycerol, and lion's mane.
AllMax Nutrition has officially launched Impact Pump today, so you can probably expect to see it online and in stores sometime soon. A full tub of the pump and focusing enhancing pre-workout comes with a total of 30 servings and three flavors options in Blue Raspberry, Pineapple Mango, and Unflavored.