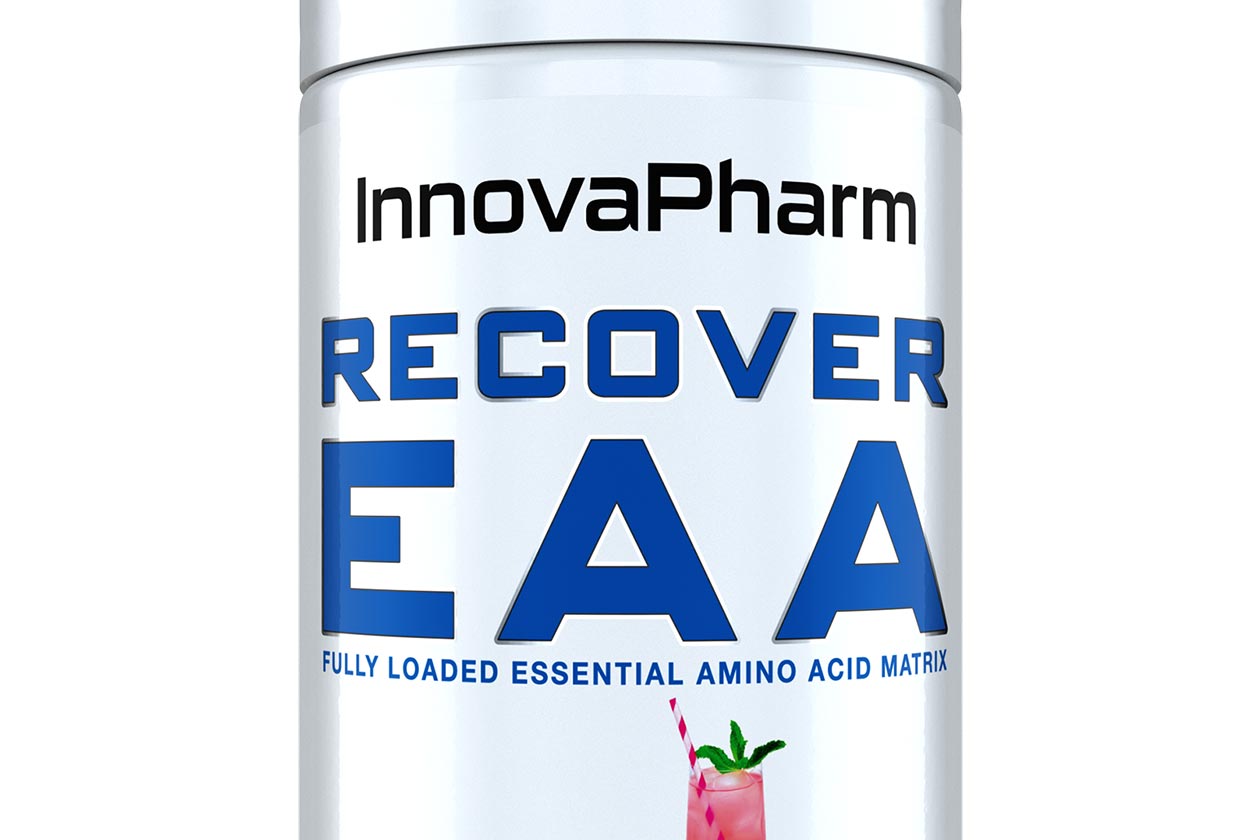 InnovaPharm is getting ready to jump into the growing essential amino acid category with an all-new supplement named Recover EAA. The product is currently expected to drop in just four days' time this coming Monday, with three different, 30 serving flavors to choose from.
As far as the formula goes for InnovaPharm's Recover EAA, we don't have all of the details at the moment, but it is of course going to feature EAAs as per its title. Each serving of the supplement will have a hefty total of 14g of EAAs as well as a fully transparent facts panel.
Everything you need to know about InnovaPharm's new Recover EAA will be shared on Monday, so as always be sure to stay tuned for more information.