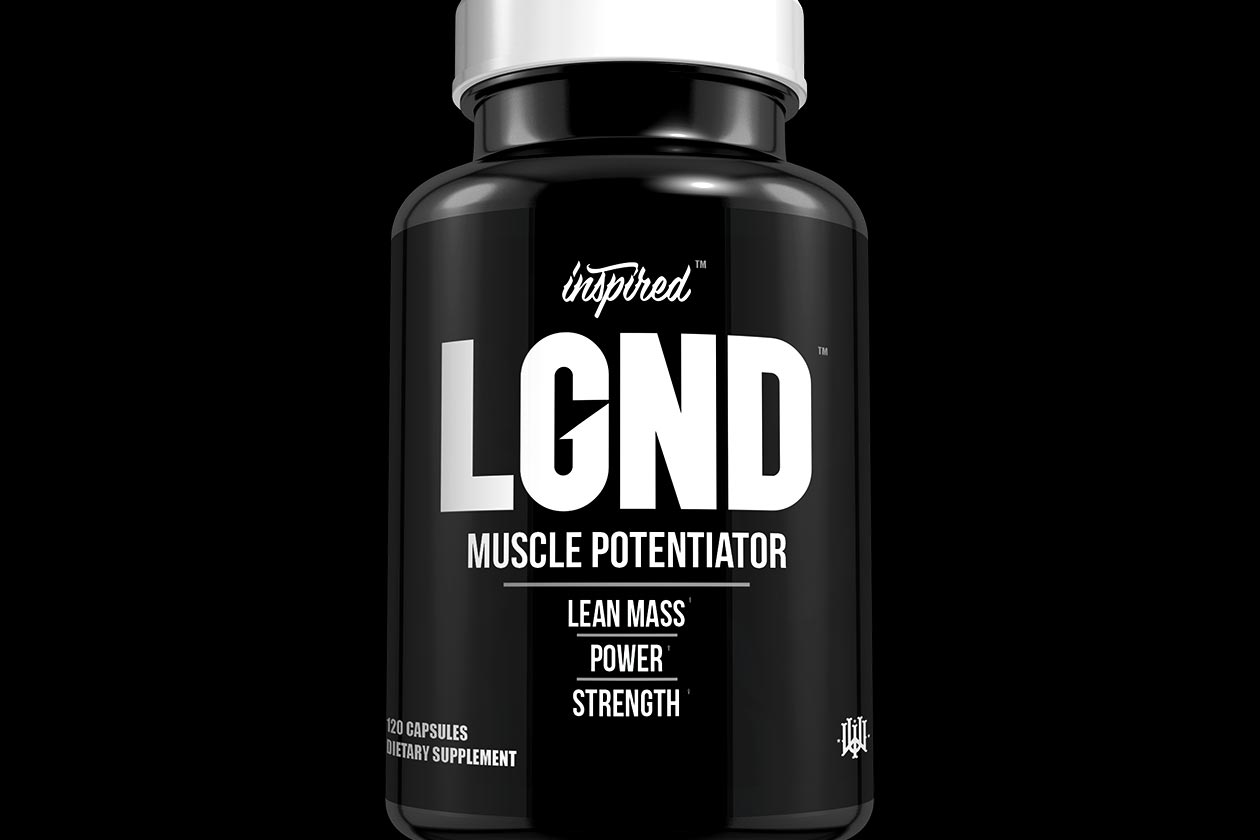 In four weeks' time, Inspired Nutraceuticals plans on releasing the new and improved version of its reliable, multi-effect supplement, LGND. The brand confirmed that the updated product was on the way back in November of last year, although it didn't reveal anything else about it.
To keep the hype for the upcoming LGND rolling, this week Inspired has shared a couple of new details about the supplement. Firstly, it has released a preview of the product itself, confirming that the new LGND still promises multiple benefits including support for lean mass, strength, and power.
The other detail Inspired has shared for its new and improved LGND is one of its ingredients, and what it's impressive dose is going to be. The second coming of LGND will include the branded pump ingredient Vaso6 at 600mg per serving, which is double the amount we usually see it at.
As mentioned, Inspired plans on making its new version of LGND available in just four weeks' time, with its website set to be the first place to stock it. Based on that timeframe the supplement should be available sometime between the end of this month and beginning of February.