Protein Creations is an all-new protein powder from NutraOne that comes in six flavors which the brand has done a great job at making look absolutely delicious. While the flavors for Protein Creations do look good, the supplement does have one other highlight that sets it apart from its many competitors.
The flavors for NutraOne's Protein Creations that also feature cookie pieces, sprinkles, and graham crackers, include Birthday Cake, and the cereal options Cinnamon Square and Graham Cracker Cereal. The other three are all chocolate-based with Chocolate Caramel Candy Bar, Chocolate Hazelnut Spread, and Chocolate Caramel Peanut Candy Bar.
The nutrition profile of Protein Creations starts with a strong 24g of protein from a fast and slow digesting blend of whey protein and micellar casein sources. The rest of the profile is made up of 3g of carbohydrates with a gram each of that sugar and fiber, 2g of fat with half of that saturated, and a total of 120 calories.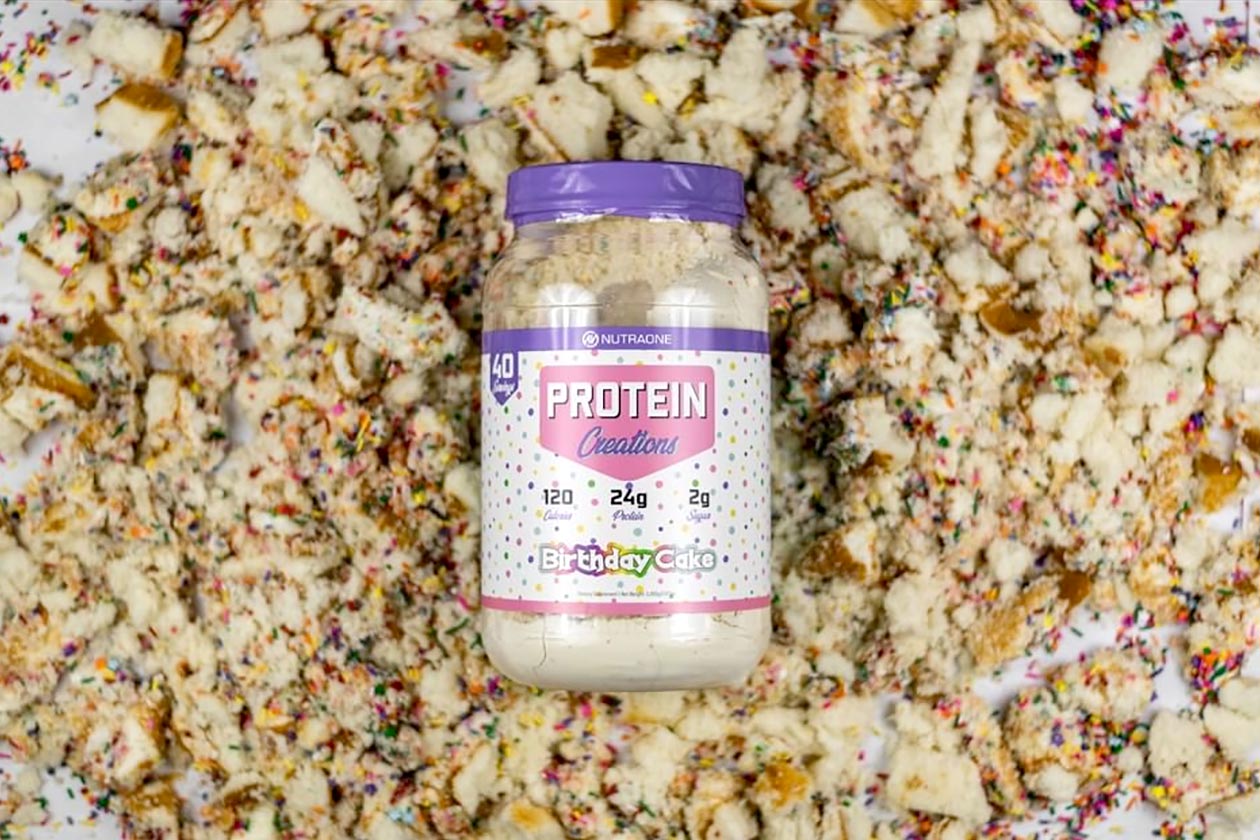 The other great feature of NutraOne's Protein Creations is that it is fully transparent, which is not something you see all that often with protein powders. The product openly lists how much protein you get from each of its sources with that 24g being made up of 16.62g from whey concentrate, 3.74g from whey isolate, and 3.65g from casein.
If you'd like to get your hands on NutraOne's delicious looking Protein Creations, it is now in stock and available for purchase in all six of its flavors from nutraonenutrition.com. The price on the supplement is $49.99 which isn't too bad, especially when you realize it comes in a 2.87lb tub with 40 servings.