Outright Protein Wafer Review: Soft and crispy with a unique mix of flavors
Jan 7th, 2019
The Outright Protein Wafer is the second edible protein snack released from Marc Lobliner's functional and health food brand, Outright. As its name suggests, the product is a wafer style protein snack that features a slightly less calorie dense nutrition profile compared Outright's original protein bar.
Each pack of the Outright Protein Wafer comes with two wafers per pack which provide a combined 15g of protein, 13g of carbohydrates with 6g of that sugar, 9g of fat, and 200 calories. Over the years we've experienced a variety of wafer style snacks, so we definitely have a solid list of products to compare the Outright wafer to.
Review
Considering the nutrition profile behind Marc Lobliner's Outright Protein Wafer, it is surprisingly soft with a smooth and crispy consistency. The reason we mention the nutrition is that typically wafer bars with a high amount of protein always have a rather dense, doughy, and sometimes chalky aftertaste that ends up ruining the experience.
The Outright Protein Wafer doesn't have any of those upsetting features; it feels just like you'd expect a traditional wafer to taste. The protein snack's flavor is also on point with the soft and crispy consistency coming alongside a sweet combination of tastes that we can best describe as a subtle blend of vanilla, honey, and a touch of chocolate.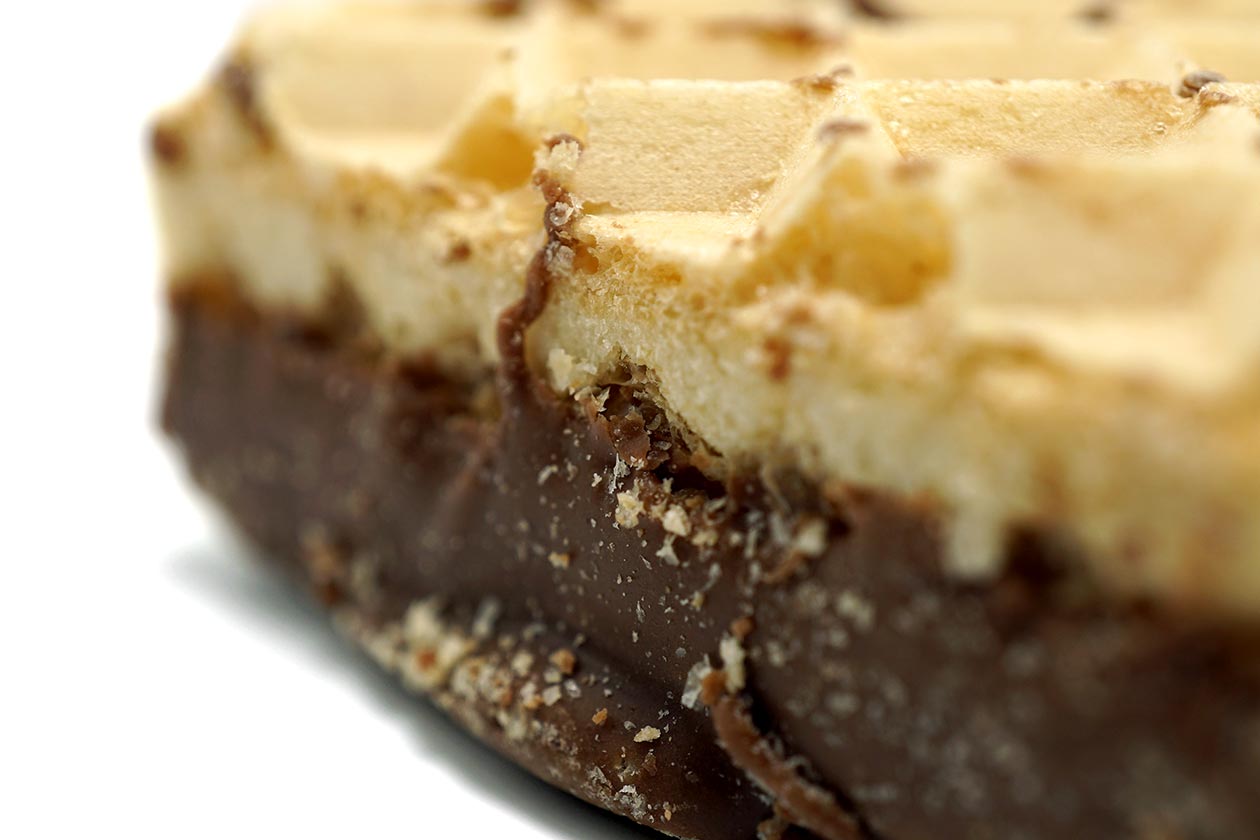 Initially, it feels like the Outright Protein Wafer could do with a bit more chocolate although after you bite into it, the experience gets more complex. Following that first bite you get a hint of chocolate that quickly comes and goes, then a smooth vanilla base which is all finished off with a lasting honey flavor that makes for a unique and enjoyable experience.
Summary
The Outright Protein Wafer is surprisingly better than expected, purely because most wafer style bars with as much protein as this one, don't turn out that well. We're happy to say Marc Lobliner's latest Outright release is delicious and a genuinely different protein snack that's a nice change of pace compared to the more common protein bar.