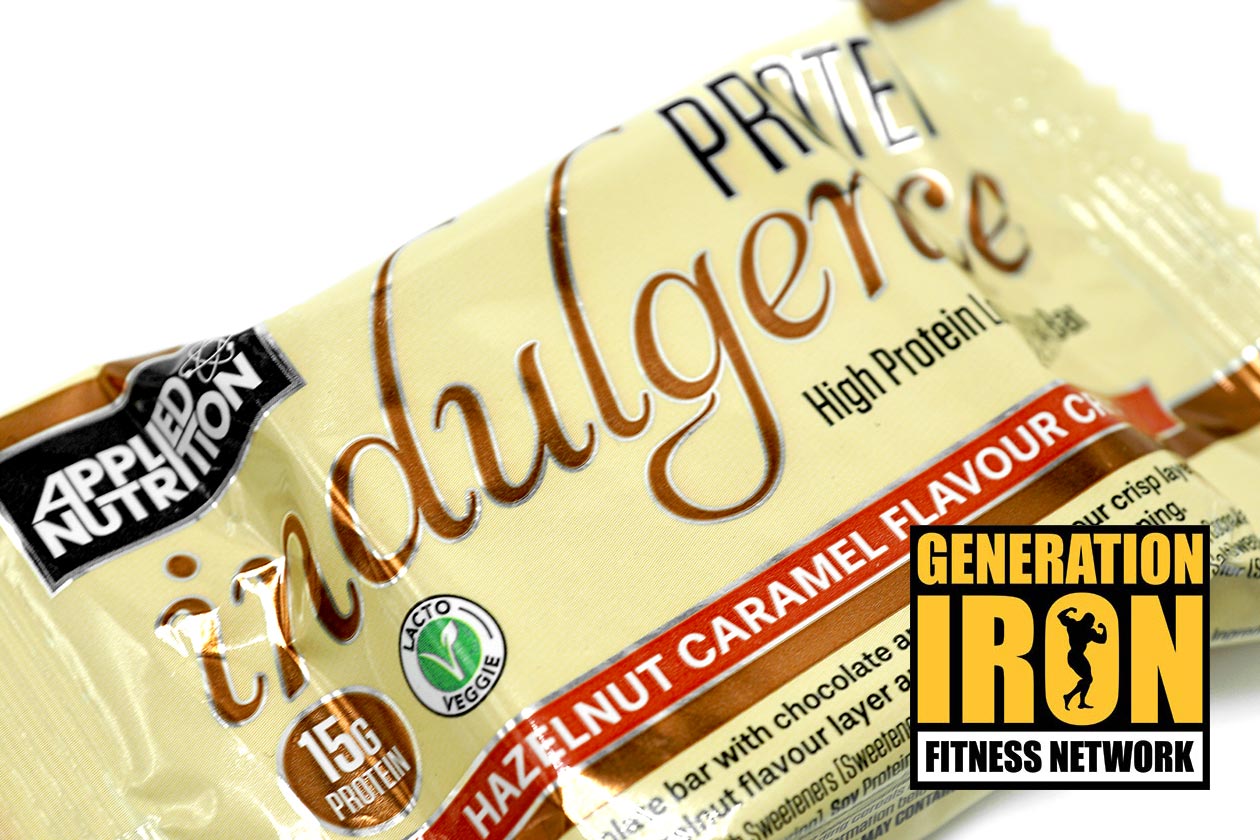 Protein Indulgence is a delicious new protein snack from the UK-based supplement company Applied Nutrition. It is quite a unique product featuring a very different build and shape to your typical protein bar, although it is actually one of the best tasting protein bars we've ever had.
Protein Indulgence features a surprisingly lean nutrition profile, especially for the amount of delicious chocolate and caramel Applied Nutrition has packed into this one. A full 50g Protein Indulgence square provides 15g of protein, 17.5g of carbohydrates with less than 2g of sugar, 9.2g of fat, and a total of 200 calories.
Review
The build of Applied Nutrition's Protein Indulgence starts with a solid, crispy piece filled base that crumbles as soon as you bite into it. That base makes up the majority of the protein bar's body which is topped with a thick and gooey caramel layer then an equally thick milk chocolate layer on top.
The Applied Nutrition protein bar comes in two flavors with Milk Choc Caramel and Hazelnut Caramel, both of which are amazing. The base brings a nice amount of crunch to the experience that is easy to eat through, then the top two layers, despite being a lot smaller, mix in incredible amounts of their title tastes.
The Milk Choc Caramel Protein Indulgence feels like an actual crispy filled candy bar combining a light but sweet level of chocolate with an enjoyable salty caramel taste. The Hazelnut Caramel delivers a similar experience to Milk Choc although you get more of a chocolate hazelnut sweetness as opposed to chocolate.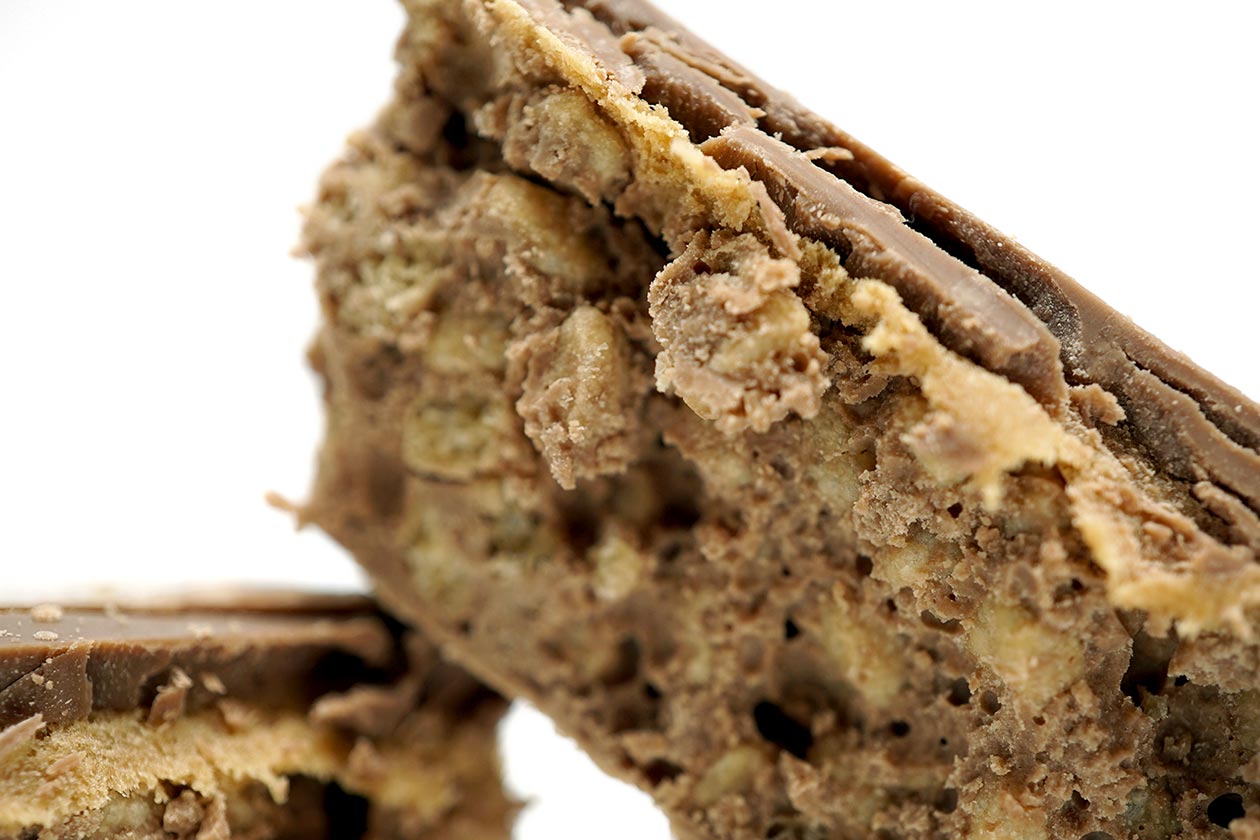 Summary
Overall, we're blown away by Applied Nutrition's Protein Indulgence. The reason we're so surprised is that we honestly didn't expect much from the protein bar, especially when we pulled it out of its packet. After that first bite, however, it's hard not to fall for either of Protein Indulgence's delicious flavor options.
The protein bar's combination of a crispy, biscuit-like base and sweet chocolate and caramel flavors, makes for an experience like nothing we've ever had. Protein Indulgence is best summed up in its own name, as the product is a truly indulgent protein bar that's very different from everything else out there.
This supplement review is presented in partnership with Generation Iron