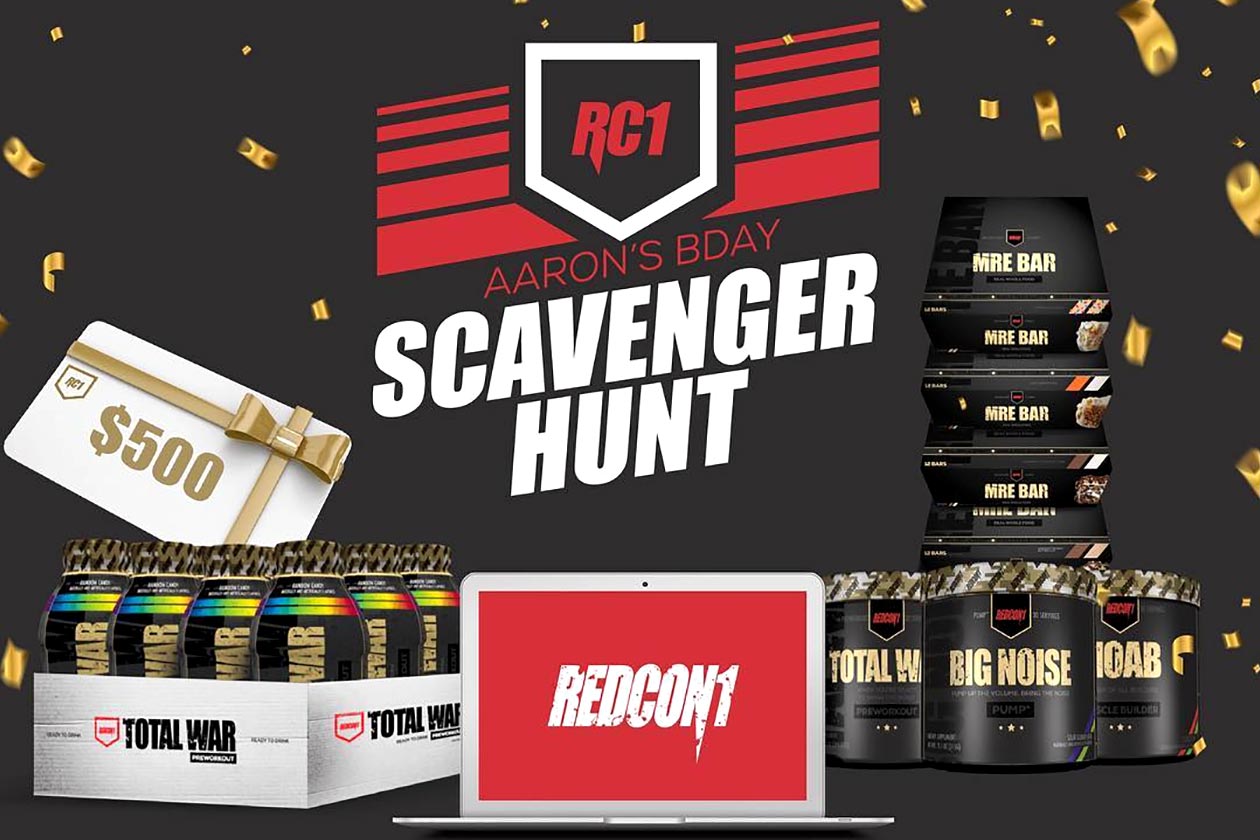 Redcon1 is running a very unique promotion on its website tomorrow night in celebration of Aaron Singerman's 39th birthday, who is of course, the CEO of the Stack3d Certified brand. The promotion is actually going to be a scavenger hunt involving an impressive lineup of prizes.
The way the whole thing is going to work, is at 7 PM Eastern Time tomorrow night, Redcon1 is going to be sharing clues on its social media platforms for where you need to go on its site to find a hidden birthday cake. It will then do the same one hour later at 8 PM, then again at 9 PM, 10 PM, and at 11 PM to finish.
The person who finds the birthday cake will then win a special prize that is different for each time slot and only gets better as the night goes on. The winner of the 7 PM hunt will get a mixed case of the Total War RTD, 8 PM is a stack of Total War and Big Noise, and 9 PM is one box of every MRE Bar.
The last two prizes are where things get crazy with the 10 PM slot having a $500 gift card for Redcon1's online store, then finally at 11 PM the prize is a Mac Book Air. Anyone can take part in the scavenger hunt, there is no need to purchase anything, so be sure to tune for the big event to win.