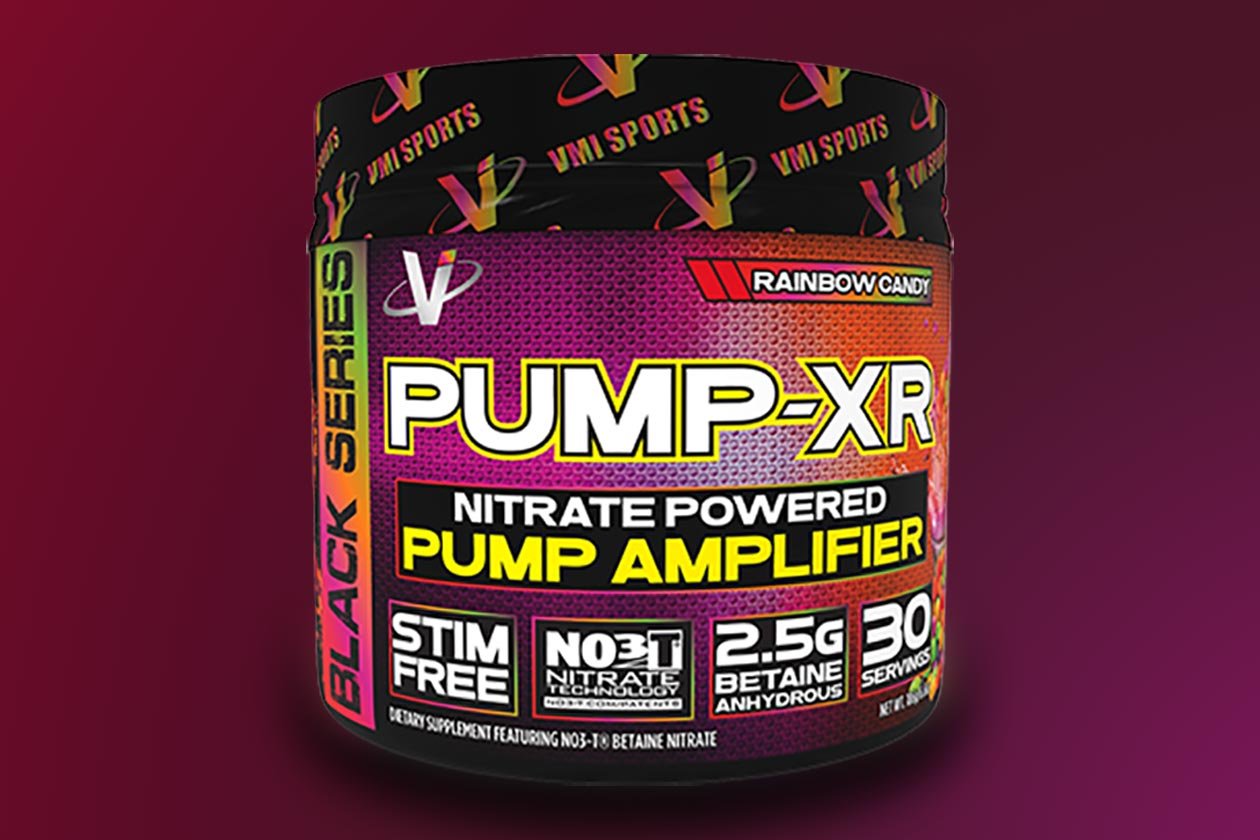 Pump-XR is an all-new, stimulant free pre-workout supplement from VMI Sports, that's primarily designed to help enhance muscle pumps while you workout. The product brings together just three main ingredients, two of which are premium, NO3-T branded nitrates.
A full-size tub of VMI Sports' Pump-XR packs the usual total of 30 servings, with each serving providing 2.5g of betaine and a 1.25g blend of NO3-T nitrates. Making up that blend are two nitrate ingredients with betaine nitrate as well as sodium nitrate.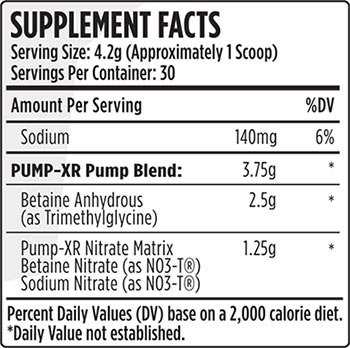 Just like VMI Sports' recently released pump and testosterone boosting pre-workout Nitratest which it also can't be used with, Pump-XR comes in an impressive variety of flavors. The supplement has five options on its menu with Mango Citrus, Miami Vice, Rainbow Candy, Patriot Pop, and a convenient Unflavored powder.
One of the first places you can purchase VMI Sports nitrate powered pump pre-workout is its own online store over at vmisports.com. Through there you can purchase Pump-XR at $32.99 for a full-size tub with all five of its flavor options currently in stock and available.