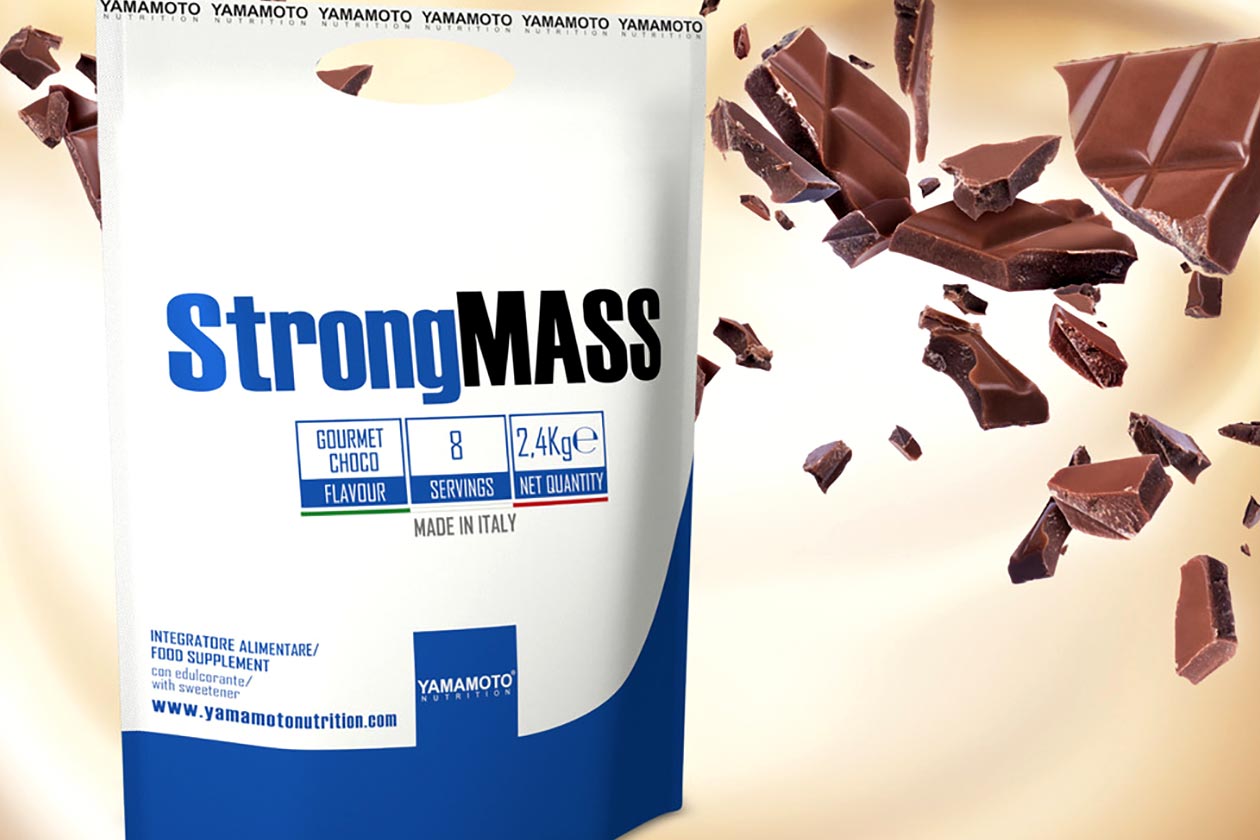 Yamamoto Nutrition is at it again this month with news of another protein supplement following on from our post about its whey concentrate formula, Muscle Whey Complex. The latest from the Italian brand is StrongMass, which is designed to be an all-in-one type product featuring a mass gainer like nutrition profile.
The macros on Yamamoto Nutrition's new StrongMass start with a solid 55g of protein from a blend of whey concentrate, calcium caseinate, and egg white protein. Its other nutrition numbers include a heavy 210g of carbohydrates with maltodextrin as the primary source, a low 3.6g of fat, and a total of 1,101 calories.
To make StrongMass stand out a little more, Yamamoto Nutrition has packed in a few extra features you won't find in a lot of other gainers. On top of its nutrition profile, the supplement also has added vitamin and minerals, 3g each of creatine and glutamine, half a gram each of citrulline, tribulus, taurine, and choline, and enzymes for digestion.
One of the first places Yamamoto Nutrition has made its new StrongMass available for purchase is its own online store over at yamamotonutrition.com. Through there the Italian supplement company has its all-in-one formula priced at $24.29 for a full 5.4lb, eight serving bag with just the one Chocolate flavor to choose from.