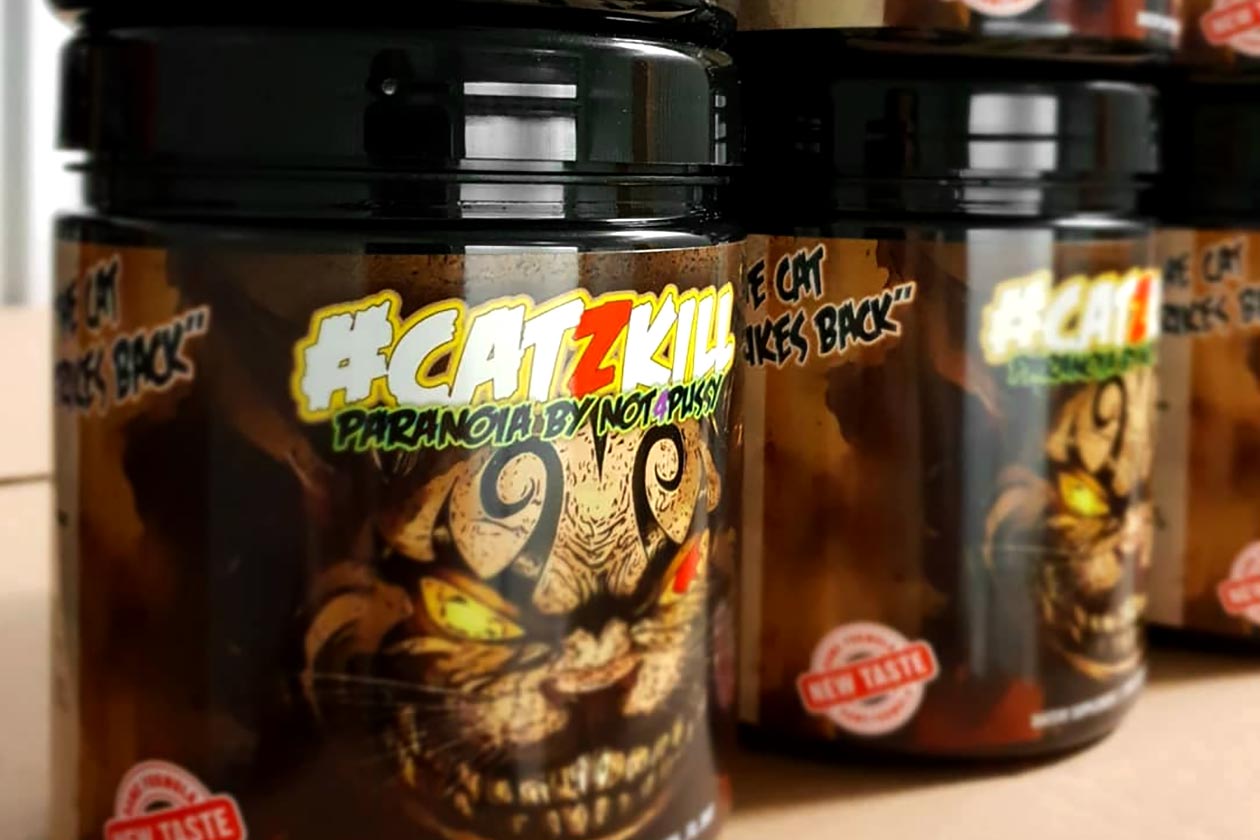 BPS Pharma, the company behind the Not4Pussy family of pre-workouts, has put together a new menu for its non-Not4Pussy pre-workout, CatZKill. The brand has essentially revamped its previous selection of flavors as well as introduced two all-new options.
The updated BPS Pharma CatZKill menu consists of the improved flavors Painfull Passion which is passion fruit, Death Apple, Sunshine Orange, and the red berry recipe, Catberry. As for the two new additions to the product they are Bloody Cherry and Peached Ice Tea.
BPS Pharma has said the flavor improvements are all thanks to two different types of sweeteners that it is now using. The six new CatZKill flavors are expected to be available in stores and online in all of the usual locations sometime soon.