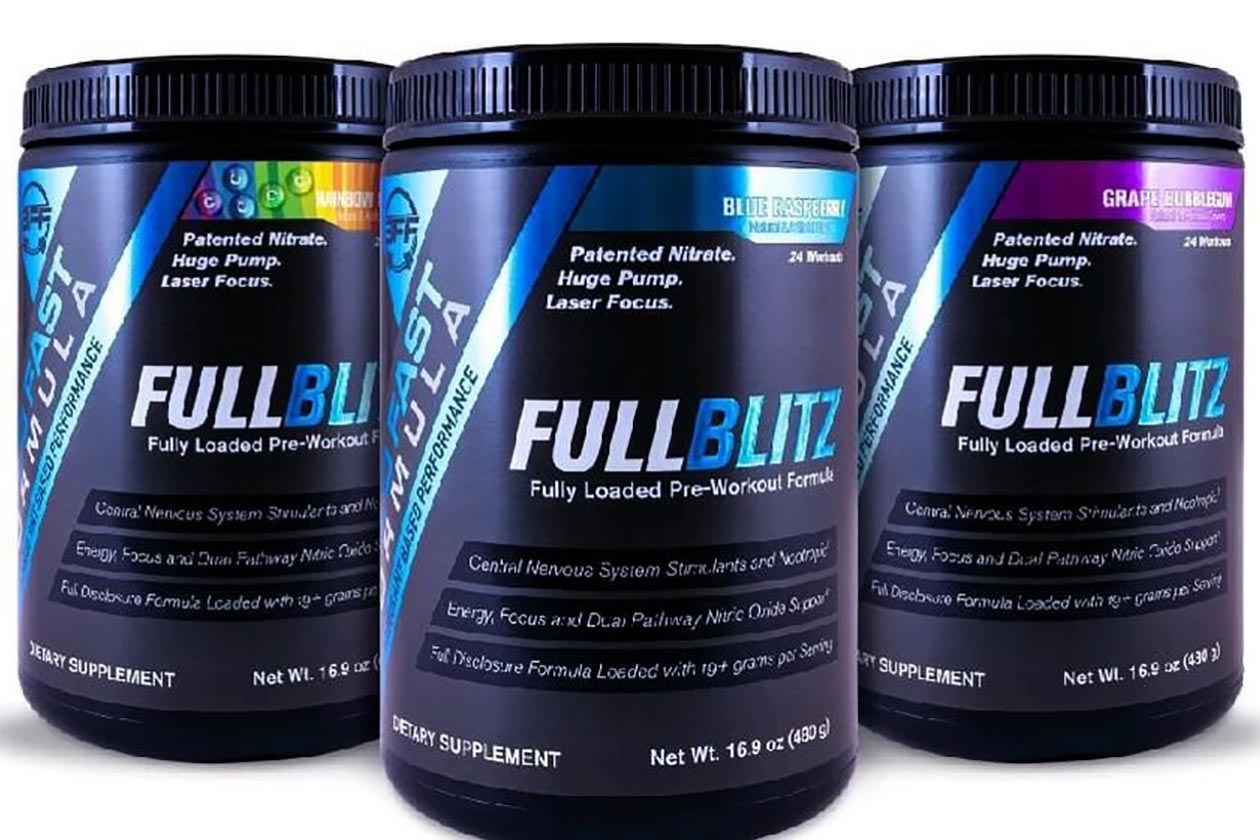 Build Fast Formula burst out onto the scene last year with its stimulant free pre-workout supplement Vasoblitz, that is still one of our top-rated pump products. For 2019, the brand is getting into the other side of the competitive pre-workout game with a stimulant powered formula with Build Fast Formula Fullblitz.
The brand's upcoming pre-workout is designed to deliver everything that the original Vasoblitz does, along with a couple of other benefits. Build Fast Formula Fullblitz features all of the same ingredients Vasoblitz does for pumps including 6g of pure citrulline, 2g each of calcium lactate and NO3-T arginine nitrate, and 2.5g of betaine.
Where the supplement sets itself apart are the four ingredients it has on top of the Vasoblitz formula. Fullblitz also comes packed with 3.2g of the performance enhancer beta-alanine, and an energy and nootropic blend of 335mg of the classic stimulant caffeine, 2.3mg of yohimbe, and 800mg of DMAE.
Build Fast Formula plans on officially launching Fullblitz sometime next week during the week of the major Arnold Expo with a special three-day introductory sale. It'll be available in three flavors with Blue Raspberry, Rainbow Candy, and Grape Bubblegum, and have slightly fewer servings compared to Vasoblitz with 24.