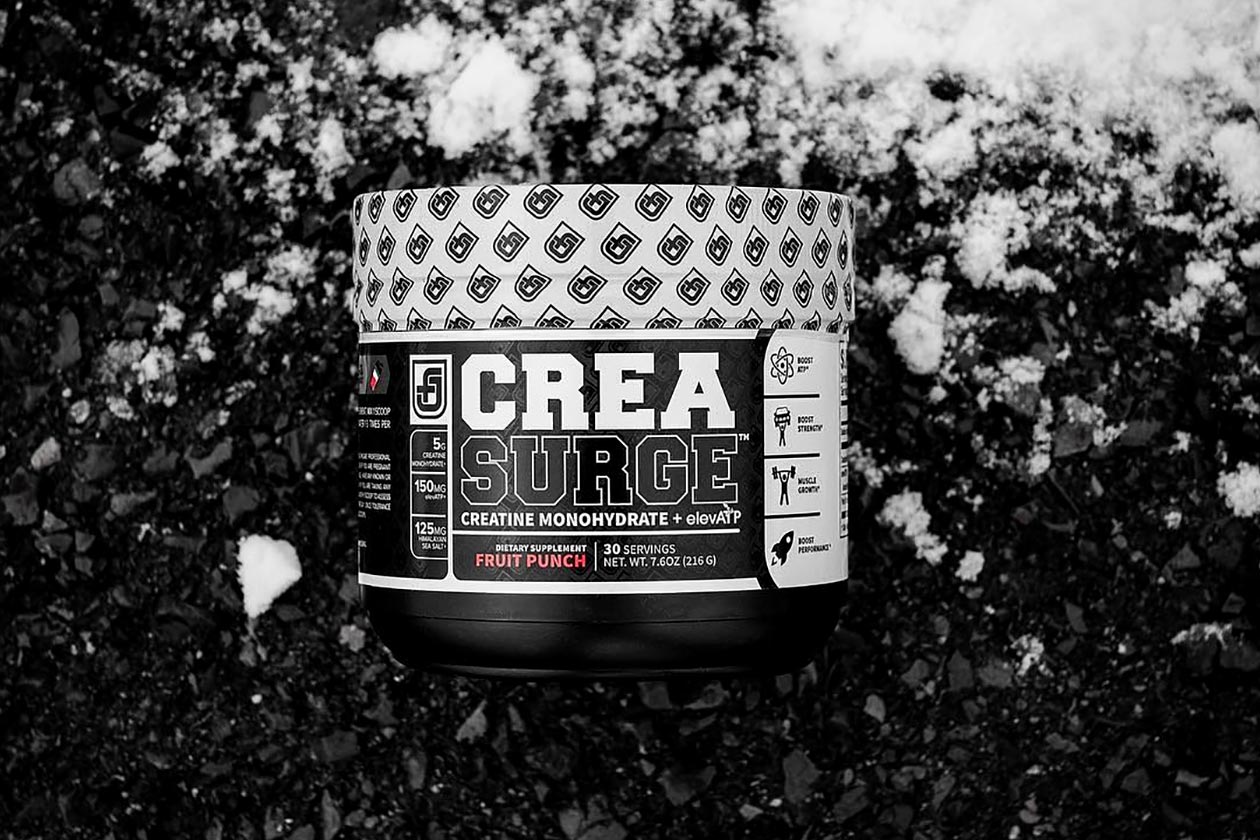 Jacked Factory has dropped an all-new creatine supplement this week called CreaSurge that is also available a very reasonable price point. CreaSurge is a creatine product; however, it is a little more advanced than a single ingredient creatine formula thanks to its inclusion of a couple of other features.
The new CreaSurge from Jacked Factory combines three different ingredients with a traditional 5g dose of creatine monohydrate, 125mg of pink Himalayan sea salt, and 150mg of elevATP. The supplement is designed to help build lean muscle, increase strength and stamina, and improve body composition.
CreaSurge has been made available first through Jacked Factory's online store, where as mentioned, it comes at a pretty competitive price of $14.99 for a full-size 30 serving tub. It is also a flavored formula with just the one fruity option to choose from at the moment in Fruit Punch.