Detour Lean Muscle Bites are bite-size snacks infused with a bit of protein, that immediately got our attention earlier this year. It wasn't the fact that it is a protein snack that got our attention, but that Detour collaborated with M&M's for one of the product's two flavors which has actual M&M's Minis in the bar itself.
A single Detour Lean Muscle Bite weighs in at about 20g and is made with rolled oats and a protein blend consisting of whey concentrate and isolate, hydrolyzed whey, and calcium caseinate. Each bite provides a light 5g of protein, 10g of carbohydrates with 3g of that sugar, 2g of fat, and total of 80 calories.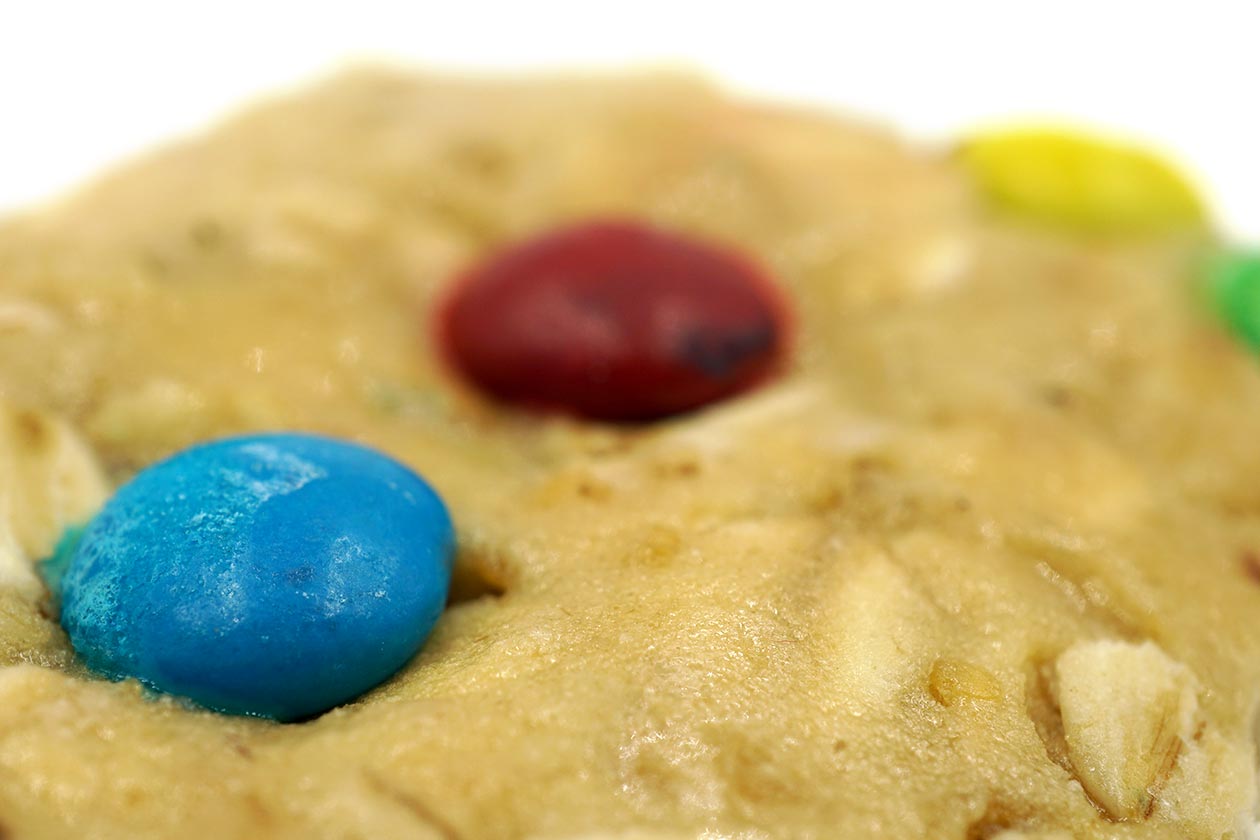 Review
The Detour Lean Muscle Bites kind of taste like what you'd expect based on what they look like unwrapped and in pictures. They have a sweet chocolate base layer that hits you right from the first bite and lasts to the end, although the experience also includes a solid oat taste from the product's main body.
When it comes to our preference between its two flavors Chocolate Candy Crunch with M&M's Minis and Cookie Dough, we actually prefer the latter. While we did like the idea of M&M's in a bite-size protein bar, they don't really bring too much extra flavor. The most noticeable part is their candy shells which throw in bits of candy sweetness here and there.
Our favorite of the two Detour Lean Muscle Bites flavors is indeed the Cookie Dough. The main reason for that is, instead of M&Ms, the Cookie Dough flavor comes with chocolate chips that provide a much more standout taste. The chocolate chips also go perfectly with Lean Muscle Bites' base layer, giving it a more chocolate heavy flavor.
Summary
Overall, the bite-size Detour protein snack isn't too bad. It didn't blow us away as much as we had expected, seeing as M&M's are involved, but the Lean Muscle Bites are enjoyable nonetheless. We do prefer the Cookie Dough flavor, so if you do decide to grab a bag, definitely go with that one if you're after a more chocolately experience.