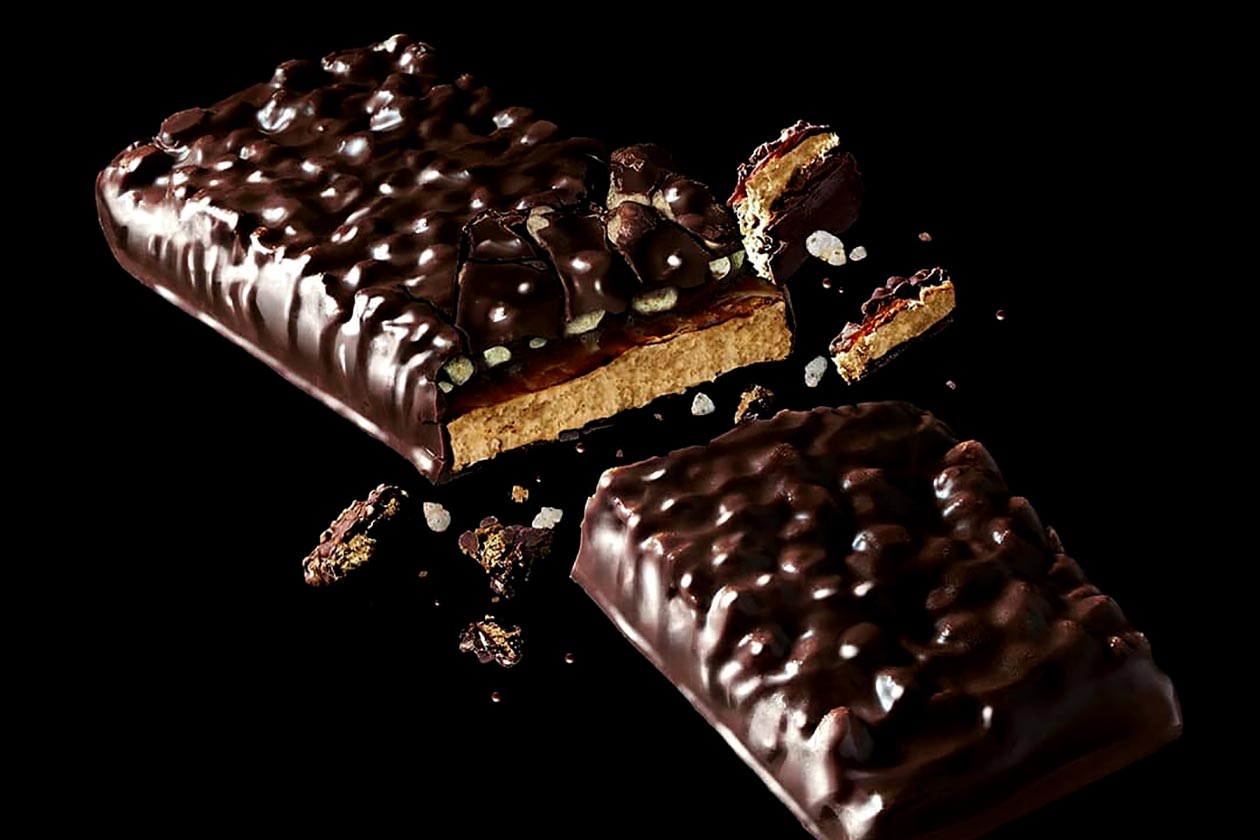 The major European supplement company Myprotein, launched its rather enjoyable Carb Crusher protein bar early last year in three creative flavors. Those Carb Crusher options are Caramel Nut, and our two favorites from the original menu with Dark Chocolate Sea Salt and Strawberry Cheesecake.
This week Myprotein has released flavors number four and five for Carb Crusher which are a little more on the traditional side. The two new protein bar tastes now available are Fudge Brownie and Peanut Butter, with each one packing the usual Carb Crusher amount of protein at a strong 21g.
Fans of Myprotein can now purchase both the new Fudge Brownie and Peanut Butter Carb Crushers directly from the brand's online store at myprotein.com. The price on a box of 12 protein bars directly from Myprotein is £21.99 or $29.25 USD, which works out to £1.83 per bar.