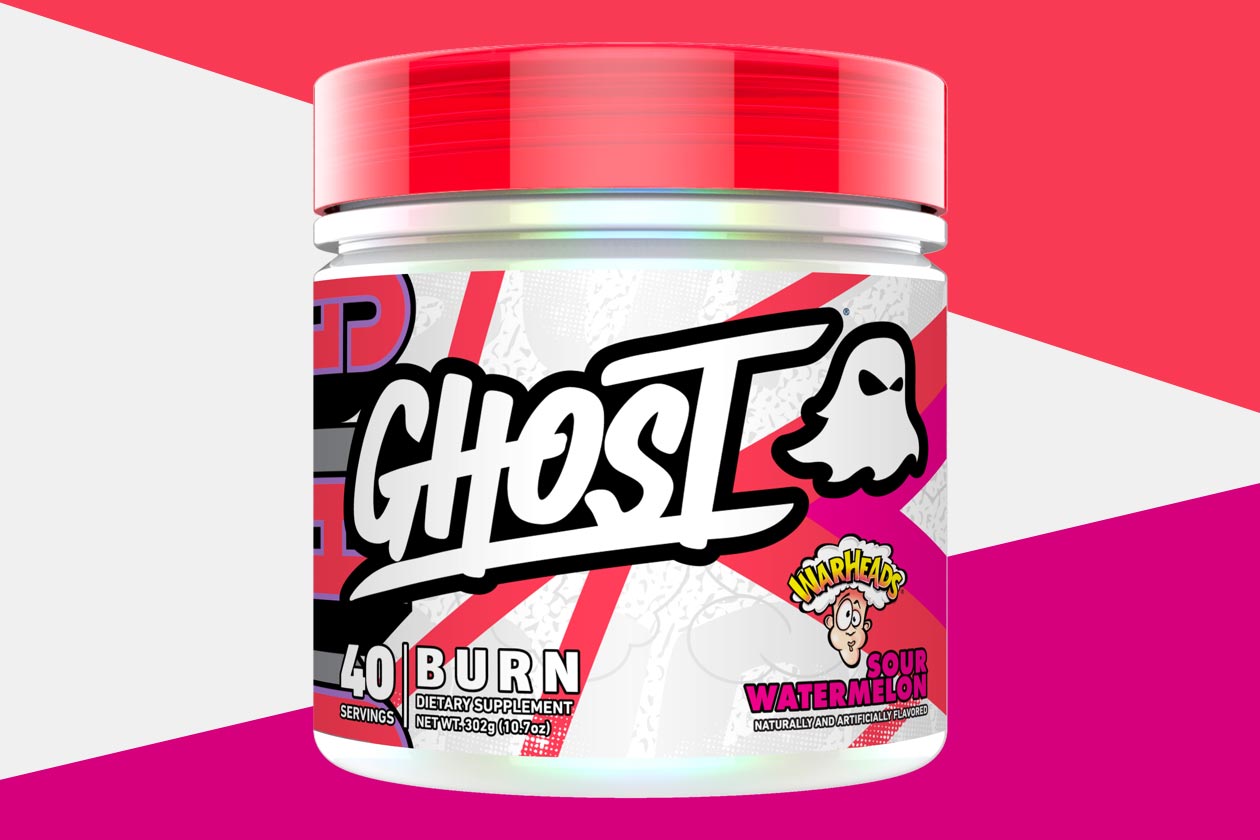 Ghost Burn is an all-new weight loss product from the original lifestyle supplement company Ghost. It will be getting a full launch in Australia and New Zealand late next month, with limited quantities of the product also being made available here in the US as well as the UK and Europe.
Like all of Ghost's supplements, Ghost Burn features a fully transparent and well put together combination of ingredients. The weight loss product packs 40 servings per tub which you can use once or twice per day, but it'll obviously only last half the time if used at that double dose.
Formula
You can see the complete list of ingredients in Ghost Burn directly below in its official facts panel. The supplement's maximum serving includes a heavy 3g dose of the common weight loss feature carnitine coming from two sources with 1.5g each of carnitine tartrate and acetyl-l-carnitine.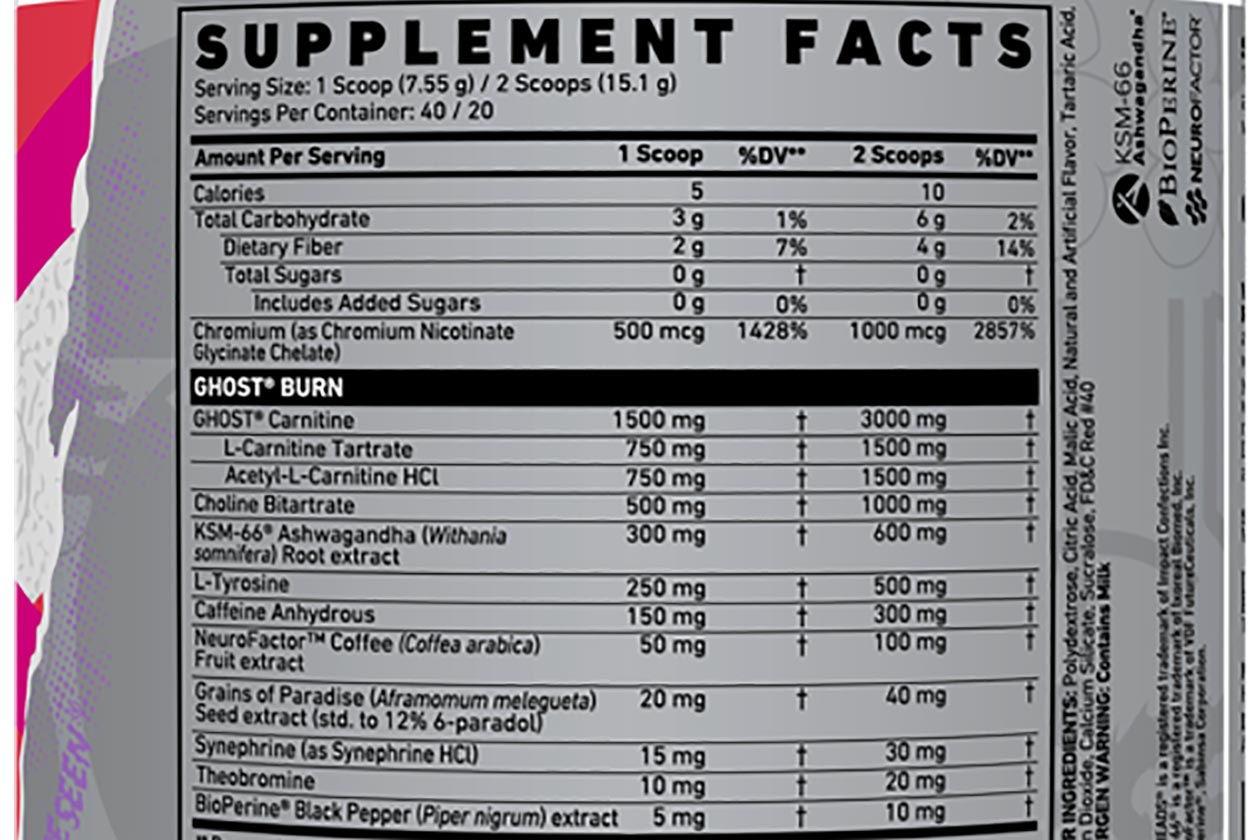 Moving on from the carnitine, Ghost Burn includes a solid 300mg of caffeine for energy, 600mg of KSM-66 branded ashwagandha, 40mg of grains of paradise, 20mg of theobromine, and 30mg of synephrine. There are also the focus ingredients 1g of choline bitartrate, 100mg of NeuroFactor, and half a gram of tyrosine.
Flavors
As you can see, Ghost has truly packed out the formula behind Ghost Burn, although it doesn't stop there. The brand has of course, put effort into the taste of its fat burner which will have three flavors to choose from in Mango, Green Apple, and the authentic candy collaboration, Warheads Sour Watermelon.