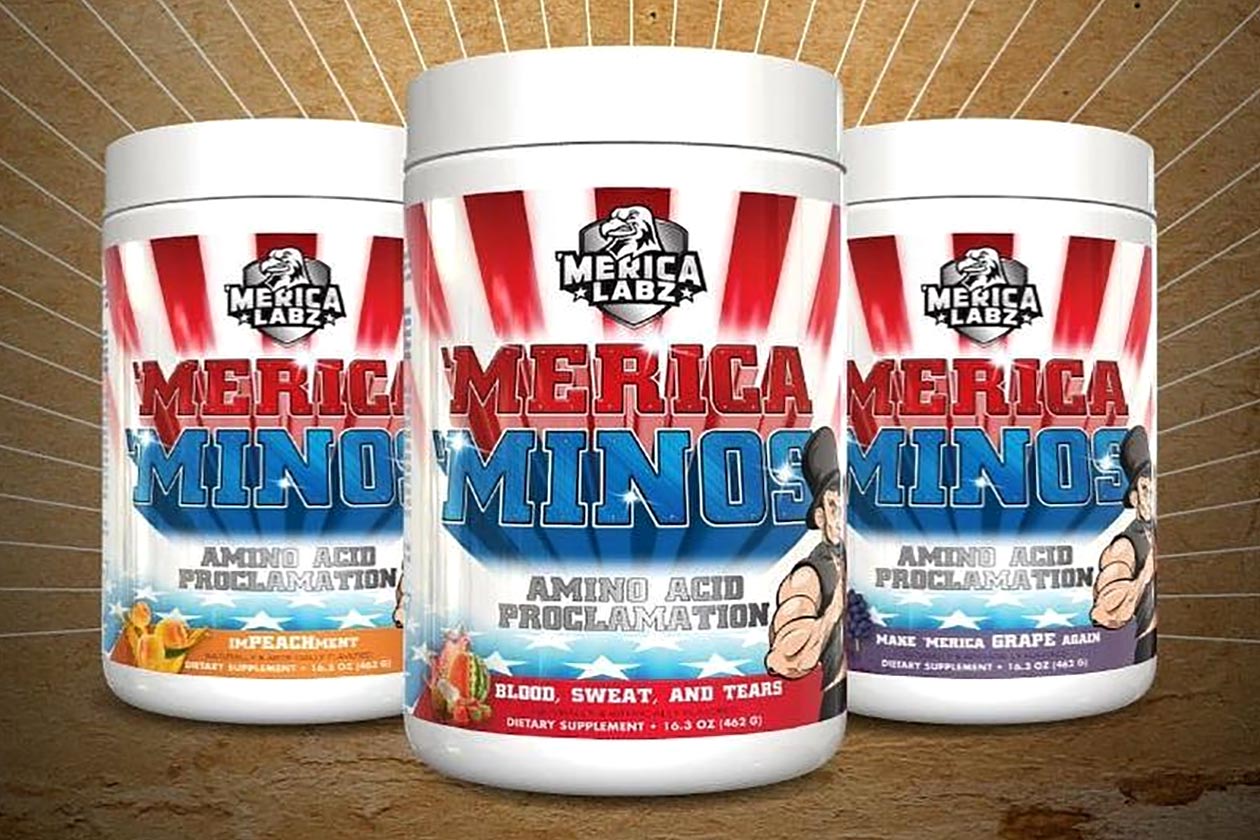 Over the past 24 hours, we've seen a number of big stories from 'Merica Labz involving some exciting new products the brand has coming down the pipeline. 'Merica Labz has introduced a new flavor for its pre-workout featuring its original formula, the first 'Merica Snax release, and a crazy new version of Red, White and Boom.
The news just continues to roll in from 'Merica Labz this week as it has now confirmed the coming of yet another new supplement in about two to three months. The product is 'Merica Labz Supremos, which is an amino formula that is due to replace its current competitor in the popular category, 'Merica 'Minos.
The upcoming supplement is going to have a substantial 10g of EAAs with 7g of that being BCAAs alongside a patented ingredient plus electrolytes for hydration. 'Merica Labz Supremos is expected to launch in three different flavors with Rockets Red Glare, Freedom of Peach, and a yet to be named Blackberry Lemonade option.