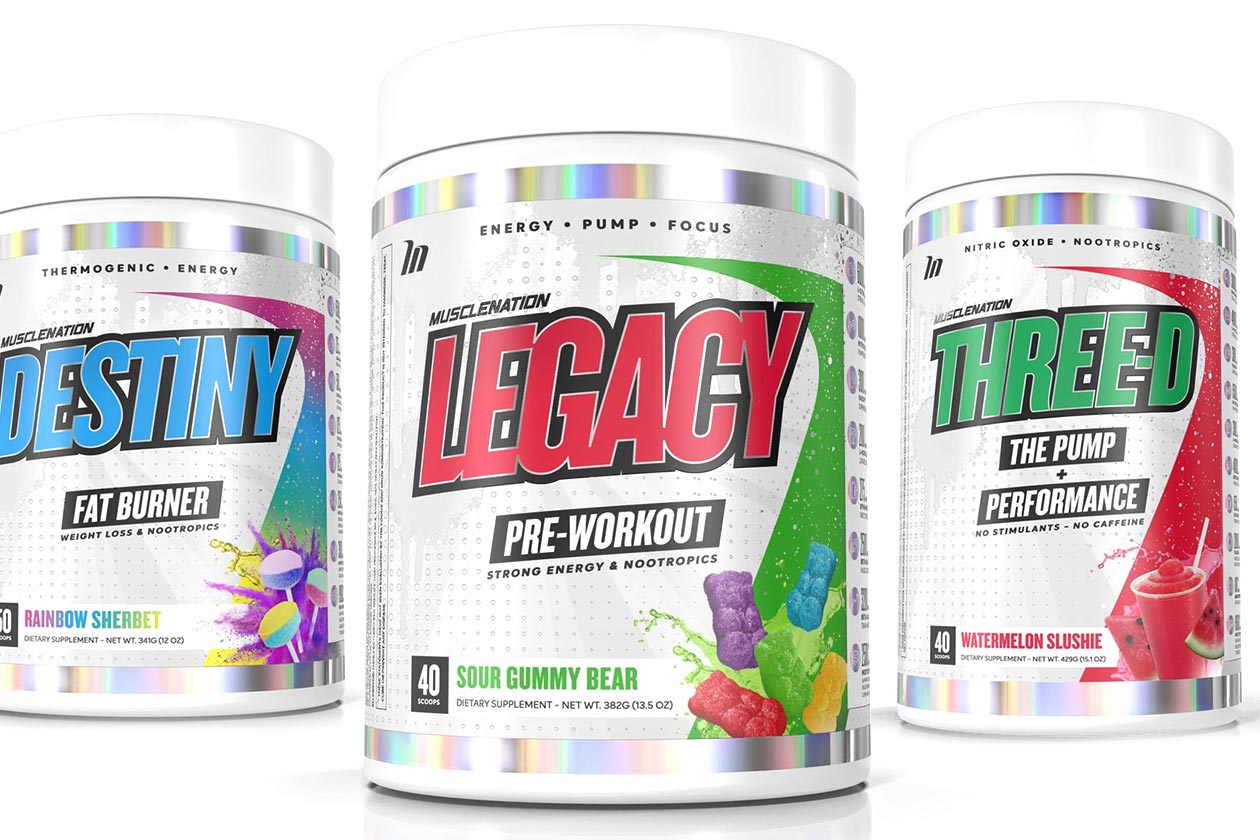 Muscle Nation is a major fitness clothing company out of Australia that has announced it is stepping into the world of supplements with its own line of products. The brand will be launching everything at the end of this month, with all of its items set to take on some of the industry's more popular and competitive categories.
There is a total of three products Muscle Nation has lined up for release within the next few weeks with Destiny, Legacy, and Three-D. All three of the supplements come in flavored powder form, have fully transparent labels, and feature some pretty hefty formulas with each of them having well over ten main ingredients.
Destiny
Destiny (label below) is Muscle Nation's flavored fat burner that is packed full of ingredients for energy, thermogenesis, water loss, enhanced mood and focus, and appetite suppression. A few of the highlights from its formula include Dynamine, 200mg of lion's mane, KSM-66 ashwagandha, and 150mg each of green coffee bean and garcinia cambogia.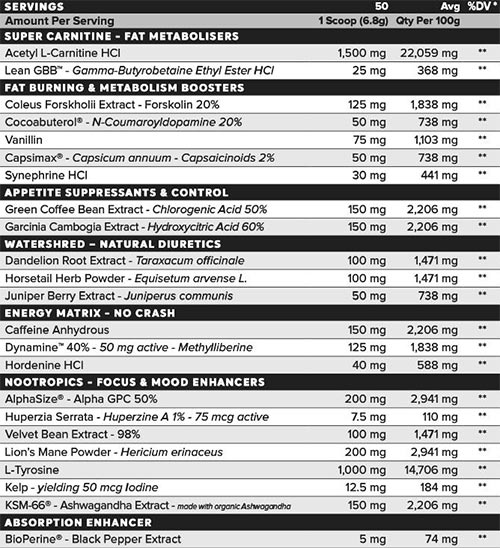 Legacy and Three-D
Muscle Nation's other products Legacy and Three-D, are both pre-workouts, although they separate themselves by one having stimulants and the other no stimulants. Three-D (label below) is the stimulant free pre-workout packed full of ingredients for pumps, power and focus with impressive doses of features like citrulline, GlycerPump, S7, and Vaso6.
As for Muscle Nation's complete pre-workout competitor Legacy (label below), it is designed to deliver all of the effects you could want such as increased energy, improved pumps and performance, and enhanced mood and focus. The list of ingredients in Legacy is just as heavy as the other supplements with over 16g of active ingredients in its maximum serving.
Launch
You can check out the formulas behind all of Muscle Nation's upcoming products in the images above in order of Destiny, Three-D, then Legacy, from top to bottom. As mentioned, the brand plans on releasing the supplements sometime later this month with musclenation.org being one of the first places stocking the line.
If you decide to buy directly from Muscle Nation's website, the prices on the products will be $79.99 (57.17 USD) for Destiny, and $69.99 each for Legacy and Three-D. The pre-workouts have 20 maximum servings per tub while the fat burner has 50, with plenty of flavors to choose from for each product as well.