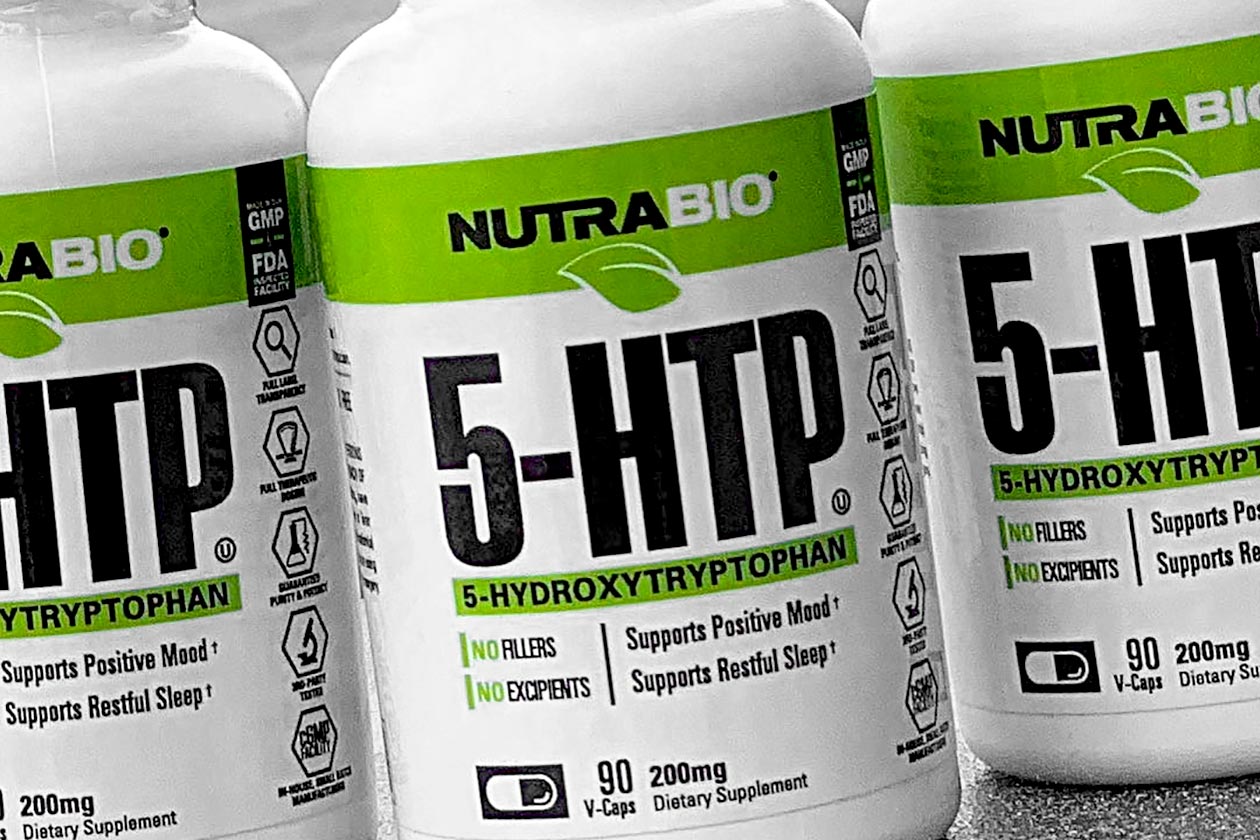 Nutrabio is continuing its streak of new products this week with yet another straightforward, single ingredient supplement. The brand dropped two basic style items last month with Alpha-GPC and Ashwagandha KSM-66, and now it's introduced 5-HTP.
The main ingredient in the latest Nutrabio product is of course 5-HTP at a dose of 200mg in each of its 90 vegetable capsules. The supplement aims to boost seratonin and may also help with quality of sleep, mood improvement, and appetite suppression.
As per usual, one of the first places you can get the new product from Nutrabio is its own online store over at nutrabio.com. The straightforward 5-HTP packs as mentioned, 90 capsules per bottle, and through the brand's website it'll cost you $15.99.