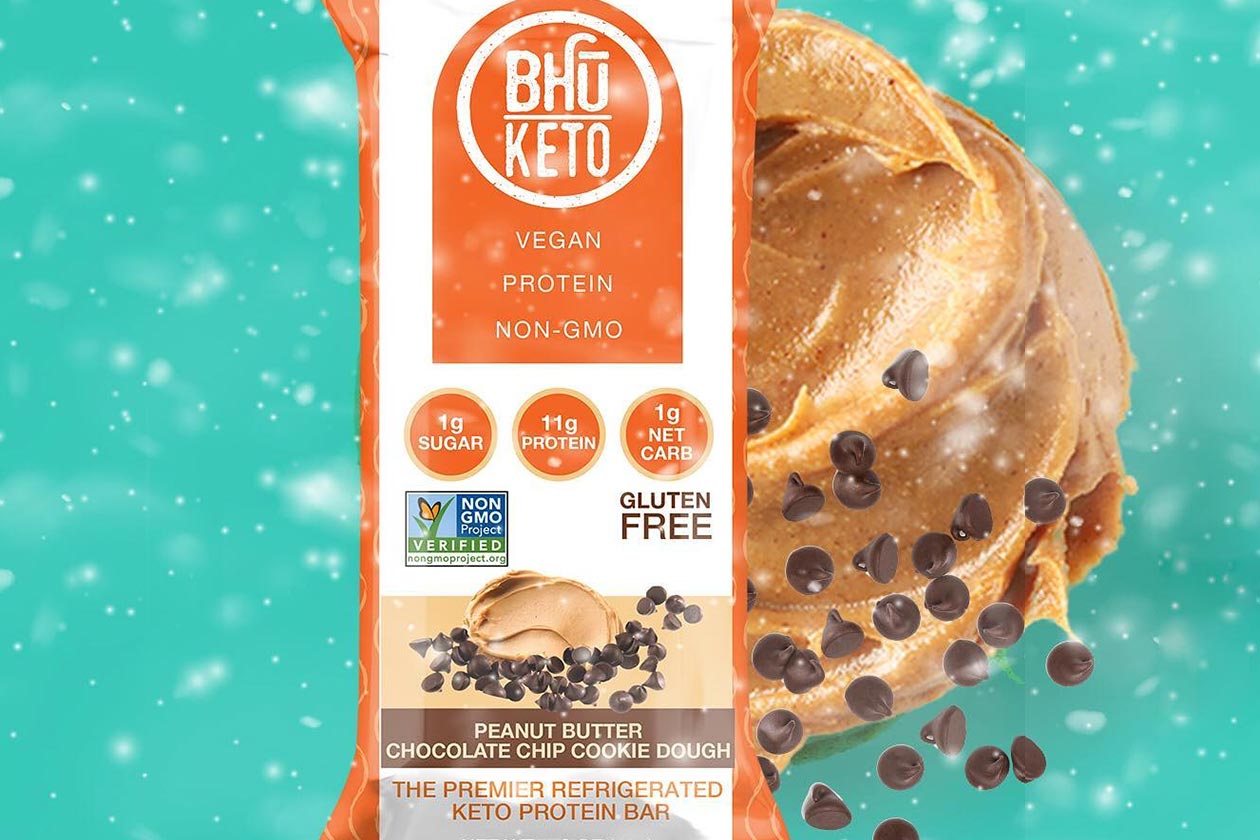 Fans of the protein snack brand Bhu Foods' refrigerated keto protein bar, Bhu Keto, now have two new tastes to choose from. Previously the vegan, keto-friendly, and gluten-free product was available in three cookie dough themed flavors including Double Dark Chocolate.
Bhu Foods' two new Bhu Keto options keep that cookie dough theme alive with Peanut Butter Chocolate Chip and Chocolate Coconut Cookie Dough. Both of the flavors are now in stock and available from the brand's official online store at bhufoods.com for $24 for a box of eight.
The nutrition profiles on the new Bhu Keto protein bars are as follows. For the Peanut Butter Chocolate Chip, you get 11g of protein, 21g of fat, 11g of carbohydrates, and 240 calories. As for Chocolate Coconut, you get 8g of protein, 12g of carbs, 22g of fat, and 270 calories.