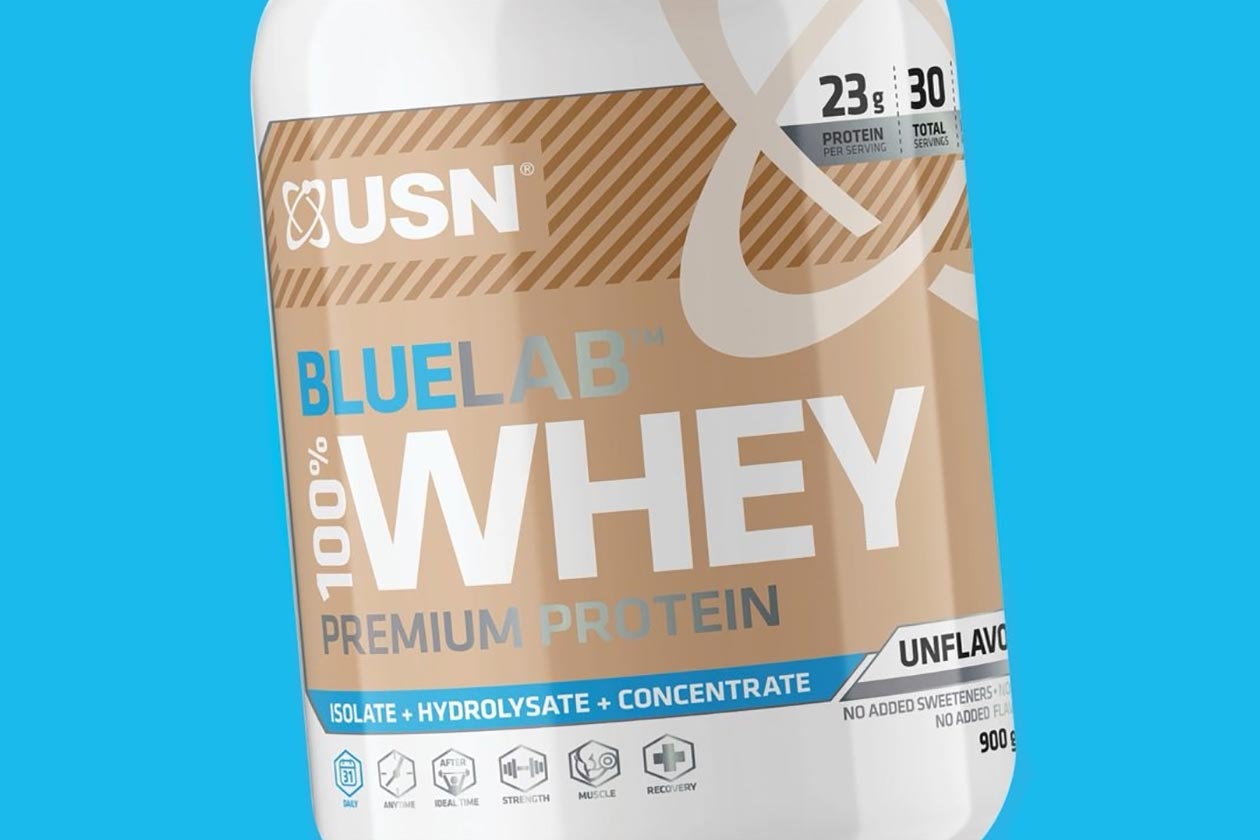 The giant South Africa based supplement company USN, has introduced another flavor for a blend protein powder in its South African lineup. USN is available internationally; however, the variety of products it has in different parts of the world isn't always the same.
The flavor USN has launched this month is for its BlueLab Series protein powder, BlueLab 100% Whey. The new addition to the brand's lineup available in South Africa is actually a completely natural version that is unflavored and has a very different look to its packaging.
The unflavored BlueLab 100% Whey has no added colors, flavors, or sweeteners but the same blend of whey isolate, hydrolysate, and concentrate. You can buy the all-new product now from USN's South African website in the one 30 serving size for R299.