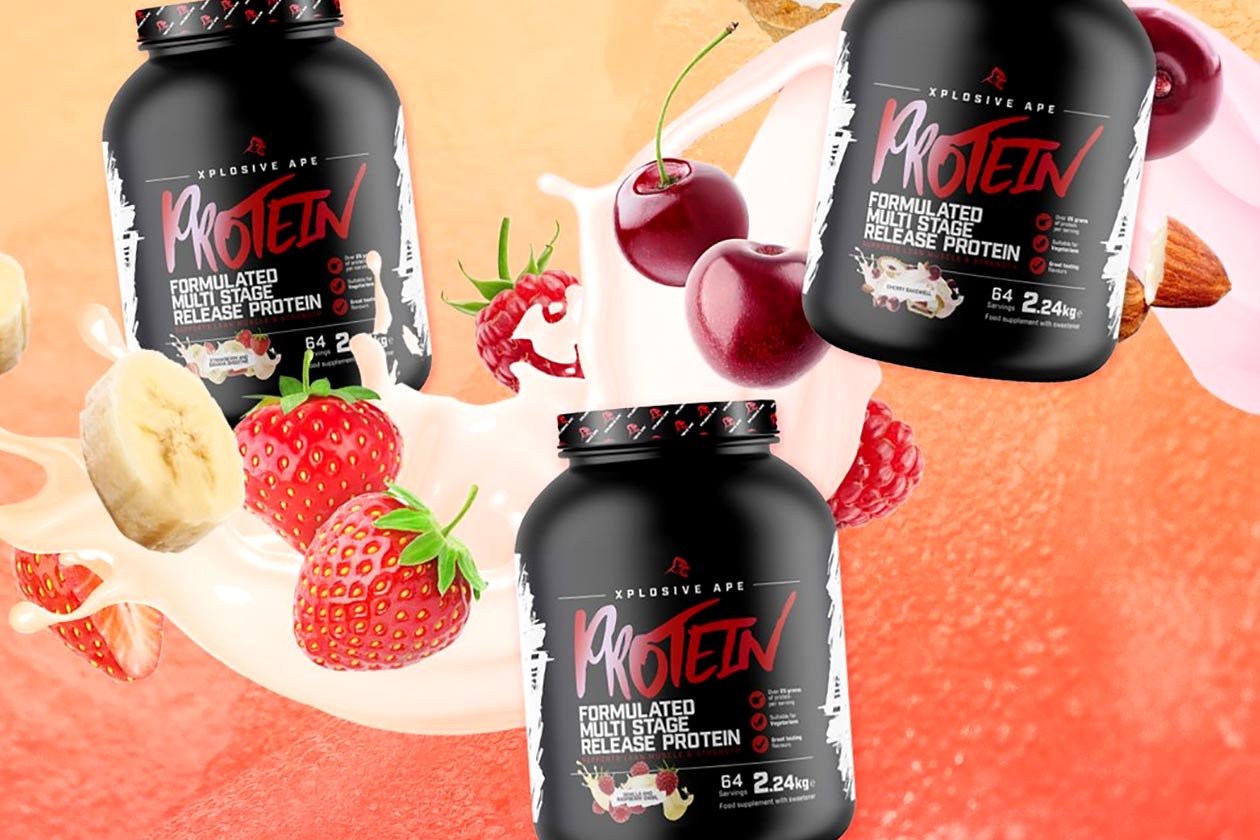 Xplosive Ape is a clothing company over in the UK that originally started all the way back in April of 2014. The brand makes apparel in all types of shapes and styles, and offers quite the range of sizes going from small all the way up to 5XL, and even 6XL and 7XL on request.
For 2019 Xplosive Ape has decided to jump into the supplement game and will be starting everything off with a protein powder simply named Xplosive Ape Protein. A blend of protein sources will power the product with whey concentrate and higher quality, fast absorbing whey isolate.
Xplosive Ape Protein will provide 25g of protein per serving, and will initially launch in three creative flavors with Cherry Bakewell, Strawberry & Banana Smoothie, and Vanilla & Raspberry Swirl. The UK brand plans on making the supplement available within the next week or two.